10 offers
for your holiday in Bilbao
Beach Hostel
roadsurfer4/56 km from Bilbao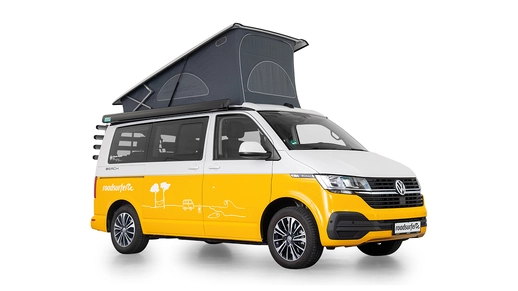 +9
4 adults/1 children
Automatic
Diesel
Kitchen
Unlimited kilometres
2 beds
AC
Pets allowed
€894.00
 / 
€63.86

 per night
Surfer Suite
roadsurfer4/56 km from Bilbao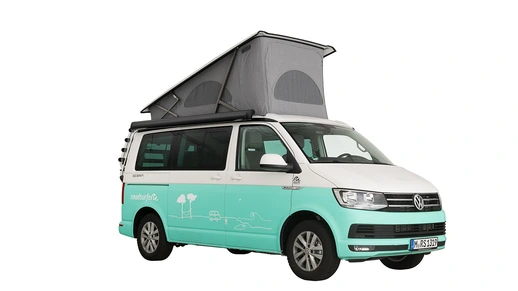 +9
4 adults
Automatic
Diesel
Kitchen
Unlimited kilometres
2 beds
AC
Pets allowed
€1,090.00
 / 
€77.86

 per night
Camper Cabin
roadsurfer4/56 km from Bilbao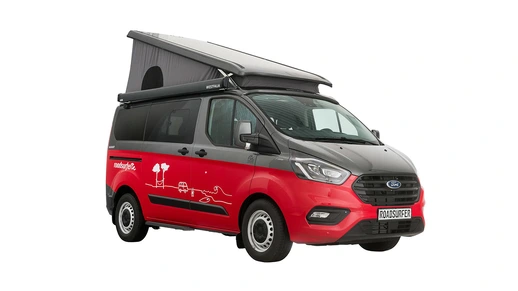 +9
4 adults/1 children
Automatic
Diesel
Kitchen
Unlimited kilometres
2 beds
AC
Pets allowed
€1,090.00
 / 
€77.86

 per night
Travel Home
roadsurfer4/56 km from Bilbao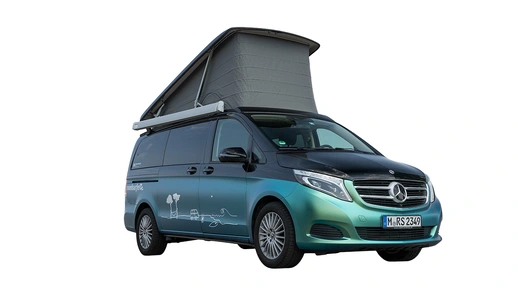 +7
4 adults
Automatic
Diesel
Kitchen
Unlimited kilometres
2 beds
AC
Pets allowed
€1,134.00
 / 
€81.00

 per night
Couple Cottage
roadsurfer4/56 km from Bilbao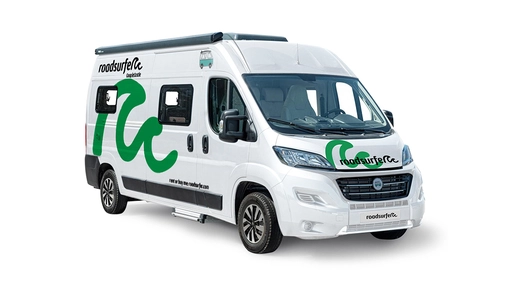 +7
2 adults
Diesel
Kitchen
Unlimited kilometres
1 beds
AC
Shower/WC
Pets allowed
€1,214.00
 / 
€86.71

 per night
Road House
roadsurfer4/56 km from Bilbao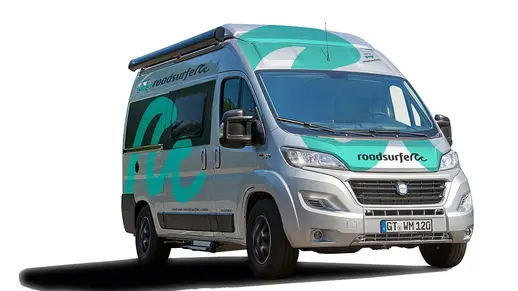 +5
4 adults
Diesel
Kitchen
Unlimited kilometres
2 beds
AC
Shower/WC
Pets allowed
€1,270.00
 / 
€90.71

 per night
Family Finca
roadsurfer4/56 km from Bilbao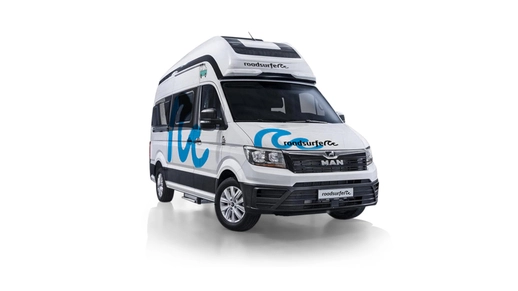 +9
2 adults/2 children
Automatic
Diesel
Kitchen
Unlimited kilometres
2 beds
AC
Shower/WC
Pets allowed
€1,270.00
 / 
€90.71

 per night
Compact Plus
McRent4.5/55 km from Bilbao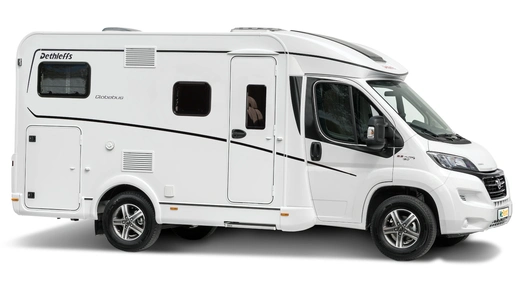 +6
2 adults
Manual
Diesel
Kitchen
Unlimited kilometres
2 beds
AC
Shower/WC
€1,423.00
 / 
€101.64

 per night
Urban Luxury
McRent4.5/55 km from Bilbao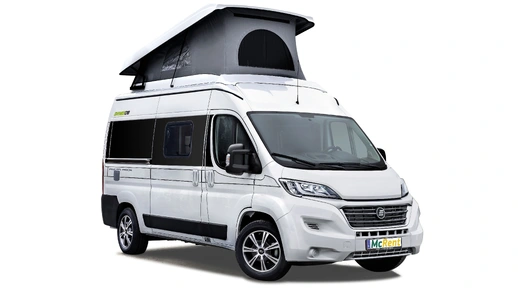 +7
4 adults
Manual
Diesel
Kitchen
Unlimited kilometres
2 beds
AC
Shower/WC
€1,581.00
 / 
€112.93

 per night
Family Standard
McRent4.5/55 km from Bilbao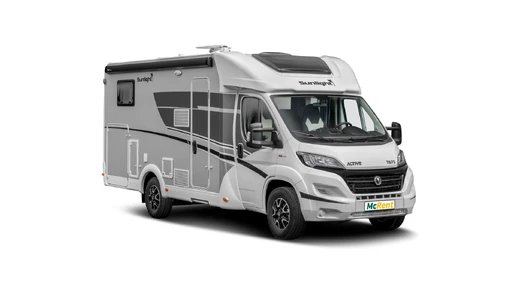 +10
4 adults
Manual
Diesel
Kitchen
Unlimited kilometres
3 beds
AC
Shower/WC
€1,818.00
 / 
€129.86

 per night
Reviews Overview
CamperDays stands for transparency! That's why we give every customer the opportunity to share their experiences with other customers after their campervan trip.
Why is it worth booking a campervan in Bilbao as early as possible?
Motorhome adventures can be easily tailored to your own needs. The only thing that limits you in coming up with thrilling highlights is your own imagination and creativity. Even though initially renting a campervan may seem a daunting challenge, there is nothing simpler to do! You save a lot of money along the way, as you spend nothing on accommodation or affordable airline tickets. What is more, there is no need for you to adjust your plans to any tight schedules or timetables. Spain is a perfect environment for exactly this type of exploration. In Bilbao, you will find plenty ofinteresting campervan deals. In order to benefit from the most interesting fleet of campervans equipped with top-notch amenities, it is best to take early steps and secure your dream vehicle ahead of time. Simply follow the rule – first come, first served, as early birds can enjoy a whole spectrum of top features. If you have any concerns about your vehicle or about the trip itself, it is best co contact the CamperDays customer service department. You will enjoy a lot of flexibility as we guarantee a transparent cancellation policy and free reservation changes. If you want to hear a few pro tips on campervan travel, our professional team is here to help you. We will resolve all your doubts and answer all of your questions in next to no time!
Our partners
Pick-up locations in Bilbao and nearby
We need your consent to load the Google Maps service!
We use Google Maps to embed content that may collect data about your activity. Please review the details and accept the service to see this content.
Stations near Bilbao
McRent
Txorierri Etorbide 20 - Pabellón 4
48180 Spain
roadsurfer
Poligono Ugaldeguren III, Parcela 18-1, Elemento 2
48170 Spain
More questions about renting a campervan?
Would you like to enquire about your campervan before you book or do you need more information? We are here for you! You can reach us from Monday to Friday (9:00 am to 5:00 pm) by telephone or at any time at our .
Campervan offers for couples in Bilbao
For a romantic trip for two exploring Bilbao and other cities nearby, a smaller motorhome is just right. Discover our selection of vehicles for two people and explore together.


Campervan offers for families in Bilbao
If you want to go on a family camping holiday in Bilbao, we recommend a large motorhome. Alcove models are very popular with families with children, as the motorhomes are spacious and have several sleeping and seating areas.


Campervan offers for dog owners in Bilbao
Whether it's a campervan or a classic motorhome, there are now several rental companies in Bilbao that allow pets in their vehicles. In the CamperDays search, you can easily search for suitable offers using the "Pets allowed" filter.


Campsites in Bilbao
Área de Kobetamendi
Monte Kobeta, 31
48002, Bilbao

Parking Bilbao Hostel
Carretera Basurto- Kastresana, 70
48002 Bilbao

Área de Elorrio
10B Kalea San Jose
48230 Elorrio

Área de Sopela
Urgitxieta kalea, s/n
48600 Sopela
FAQ - the most frequently asked questions about campervan hire in Bilbao
A driver's licence issued in the EU will be enough to rent a campervan in Bilbao.

Yes, the deposit has to be paid with a credit card. It has to belong to the main driver.

Crossing borders is not forbidden, but you should definitely inform the rental company beforehand.

Many companies in Bilbao accept pets in their vehicles. More information can be found in the rental conditions.

Camping wild in Spain is forbidden by law, so it is best to stick to designated camping places.

21 is the minimum age required to rent a vehicle in Bilbao.

Most rental companies in Bilbao have nothing against young children in their RVs, so you can freely travel with a baby around Spain.
Categories of campervans in Bilbao
Small RV
2 - 4 people
Fuel consumption: 10 - 20 l / 100 km
For people who don't need much space
Pros: mobile, compact, low rental price
Luxury RV
3 - 7 people
Fuel consumption: ca. 25 l / 100 km
For people who like high comfort
Pros: spacious, high comfort, exclusive equipment
Large motorhomes
3 - 7 people
Fuel consumption: ca. 25 - 35 l / 100 km
For experienced drivers
Pros: comfortable, spacious
4WD campers
2 - 4 people
Fuel consumption: ca. 16 l / 100 km
For people who love exploring the landscape
Pros: powerful engine, all-terrain
Truck campervan
2 - 5 people
Fuel consumption: ca. 30 l / 100 km
For intermediate drivers
Pros: all-terrain, comfortable, mobile, powerful engine
More than 700 locations worldwide
Worldwide campervan rental
Compare the prices for different campervans, locations, and dates in our price comparison tool and find the most affordable option for your trip.
We will help you find the perfect campervan for your trip

Our partners are available across the globe at more than 700 locations

We guarantee clear pricing and 100% transparency