Filter
8 Offers
for your holiday in London
Surfer Suite
roadsurfer4/54 km from London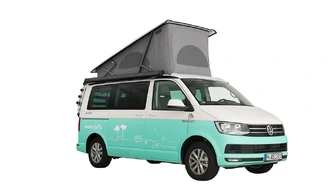 +10
4 adults
Automatic
Diesel
Kitchen
Unlimited kilometres
2 beds
AC
Pets allowed
€1,345.00
 / 
€96.07

 per night
Family Standard
McRent4.5/541 km from London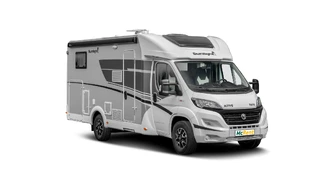 +11
4 adults
Manual
Diesel
Kitchen
Unlimited kilometres
3 beds
AC
Shower/WC
€1,471.00
 / 
€105.07

 per night
Comfort Standard
McRent4.5/541 km from London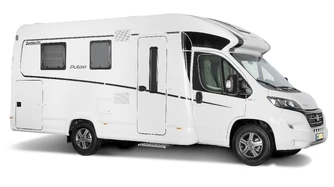 +8
2 adults
Manual
Diesel
Kitchen
Unlimited kilometres
1 beds
AC
Shower/WC
€1,471.00
 / 
€105.07

 per night
Voyager Campervan
Spaceships3/511 km from London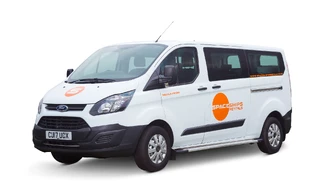 +8
4 adults
Manual
Diesel
Kitchen
Unlimited miles
2 beds
AC
Pets allowed
€1,550.00
 / 
€110.71

 per night
Family Plus
McRent4.5/541 km from London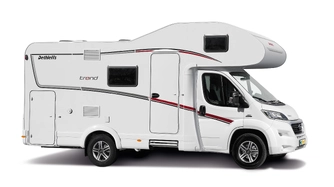 +12
4 adults/2 children
Manual
Diesel
Kitchen
Unlimited kilometres
4 beds
AC
Shower/WC
€1,595.00
 / 
€113.93

 per night
Comfort Luxury
McRent4.5/541 km from London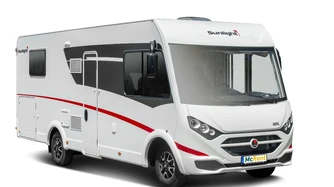 +9
4 adults
Manual
Diesel
Kitchen
Unlimited kilometres
2 beds
AC
Shower/WC
€1,884.00
 / 
€134.57

 per night
Luxury Motorhome
Spaceships3/511 km from London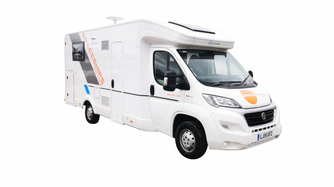 +12
4 adults/1 children
Automatic
Diesel
Kitchen
Unlimited miles
2 beds
AC
Shower/WC
Pets allowed
€3,483.00
 / 
€248.79

 per night
Family Motorhome
Spaceships3/511 km from London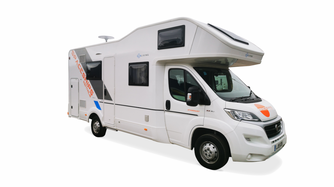 +15
3 adults/4 children
Automatic
Diesel
Kitchen
Unlimited miles
4 beds
AC
Shower/WC
Pets allowed
€3,483.00
 / 
€248.79

 per night
Destinations and rental stations in the United Kingdom
By Region
By City
A unique holiday experience
Motorhome rental in the United Kingdom
How does the site work?
CamperDays makes booking your campervan hire in the UK stress-free and straightforward. Start the booking process by selecting your pick-up city and entering your preferred vacation dates. Choose a campervan from the selection that appears on the next page or refine your search further by using the filters in the left-hand column. Filter by vehicle type, size, price, and equipment to select a camper in the UK that is perfect for your plans. Configure your booking further by picking mileage and insurance packages, and adding extras such as camping tables and chairs or GPS. If you're happy with your campervan rent in the UK, complete the process by entering your personal and billing details, and making your payment. You're now ready to start exploring the United Kingdom.
1. Find an RV

Simply enter your dates and location to begin your search.

2. Receive offers

Request or book the campervan you want to rent for a great price.

3. Book and go

Complete your booking and your unforgettable adventure can begin!
Why is it worth booking a camper in the UK early?
Vibrant towns and stunning coastlines in England, dramatic peaks and lochs in Scotland, medieval castles in Wales, and weird and wonderful rock formations in Northern Ireland are just some of the attractions to explore with an RV rental in the UK. With distances that are relatively small, a vast network of roads, and plenty of campsites, a UK road trip in a campervan is perfect for family and friend vacations as well as for romantic breaks. With a heated campervan, you can enjoy the UK whatever the season but if you're planning on visiting during the peak season of May to August, we recommend booking up to four months in advance. This ensures you get the best vehicle for your party and the most attractive price-performance ratio. If camper rent in the UK looks a little expensive, think about how much you'd spend on car hire, hotel accommodation, and dining out every day. Your booking comes with transparent cancellation conditions and no unexpected charges if you have to change your vacation dates. With comfortable berths and well-equipped kitchen areas, your camper really is a mini-hotel on wheels. If you have any questions or concerns, the experienced CamperDays customer service team is always on hand to answer them.
FAQs
No. If you're a resident of the USA you just need to have held a full American license for a minimum of one year.

You can take your campervan rental in the UK freely across the borders of England, Scotland, and Wales. You can also take it across the Irish Sea to Northern Ireland and into the Republic of Ireland as long as you have agreed this with your rental company.

The minimum legal age for hiring a camper in the UK is 21 but many companies add a surcharge for drivers aged between 21 and 25.

A valid credit card must be presented when you collect your campervan. This is for a security and damage deposit.

Wild camping is permitted for short stays in certain areas of the UK and occasionally in national parks. Always check your terms and conditions as well as local bylaws. There are plenty of campsites to choose from right across the United Kingdom.

Always check your booking details and terms and conditions but most rental companies welcome children and well-behaved dogs. Make sure you have the appropriate child seats.
Most booked companies for a camper rental in the UK
CamperDays partners with several campervan rental companies in the UK with pick-up points in major cities such as London, Edinburgh, Belfast, and Manchester. These are all highly professional brands offering modern, safe, and comfortable vehicles for your UK road trip.
iNDiE campers
iNDiE campers have pick-up points near London Heathrow Airport, Edinburgh Airport, and Manchester Airport. Choose from compact campervans ideal for two-people breaks or larger models ideal for family and friends.
Apollo
Apollo offers a range of compact two-berth vehicles as well as larger campervans sleeping up to six. It has a London pick-up point near London Heathrow Airport and there are other Apollo depots in Edinburgh and Belfast.
Bunk Campers
Bunk Campers has depots in London, Edinburgh, and Belfast. All are within easy transfer reach of major international airports. Pick a campervan to suit your party size from compact and well-equipped models to roomy vehicles sleeping five or six people.
McRent
McRent pick-up depots in the UK are located within an easy drive of Edinburgh, Stansted, and Blackpool international airports. Another one can be found in Rye, Sussex. This can be reached from Gatwick International Airport or Dover Ferry Terminal. All McRent campervans are less than three years old and range in size from two-berth to six-berth vehicles.
Just go
Just go campers can be collected from depots near Luton and Edinburgh international airports. Just go operates one of the largest self-drive camper fleets in the UK with most of its vehicles being less than a year old.
Spaceships
Treat yourself to one of Spaceships' luxury campervans which can be collected from its London or Edinburgh depots. Its vans sleep one to seven people and your booking includes unlimited mileage.
More than 300 locations worldwide
Worldwide campervan rental
Experience an Alaskan winter, explore the Australian Outback or embark on a road trip through Europe – renting a campervan is the best way to travel any part of the world! Discover the ideal starting point for your holiday at our international locations. At CamperDays you can rent a campervan from the USA, Canada, Australia, New Zealand, Namibia, Botswana and many other destinations.
Internationally, we work with many well-established providers who rent out campervans/motorhomes: from Cruise America and Road Bear RV, who are well-known U.S. rental companies, to Jucy, whose core business is Australia and New Zealand, and Apollo, which is a global company with lots of locations in Europe, Australia and New Zealand.
Discover gorgeous cities, sunny Mediterranean beaches, deep green forests, and endless mountain ranges across Europe. With an RV, you are the master of your own destiny. Whether you want to visit multiple countries or linger around in one area for a longer period, having an RV at your disposal gives you plenty of choices.
Compare the prices for different motorhomes, locations, and dates in our price comparison tool and find the most affordable option for your trip.
United Kingdom | France | Germany | Italy | Norway | Portugal
One of the best ways to explore the beautiful countryside and cities of the USA and Canada is a good old-fashioned road trip. There is an abundance of different routes to take and tourist attractions to see. From Route 66, the most iconic road trip in the USA, to the breath-taking national parks, every adventurer will find something to their liking. Experience the scenic landscapes of North America with an RV and discover its diverse regions on a camper trip of a lifetime.
USA
Las Vegas | Los Angeles | Denver | Houston | Phoenix | Salt Lake City | Anchorage | Miami | Orlando
Canada
Expert advice

We will help you find the perfect campervan for your trip

Wide selection

Our partners are available across the globe at more than 300 locations

No hidden costs

We guarantee clear pricing and 100% transparency