27 offers
for your holiday in London
Volkswagen Caddy
Spaceships4/511 km from London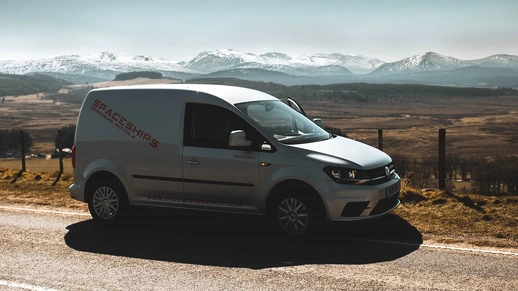 +7
2 adults
Manual
Diesel
Kitchen
Unlimited miles
1 beds
AC
€1,427.00
 / 
€101.93

 per night
Surfer Suite
roadsurfer4/56 km from London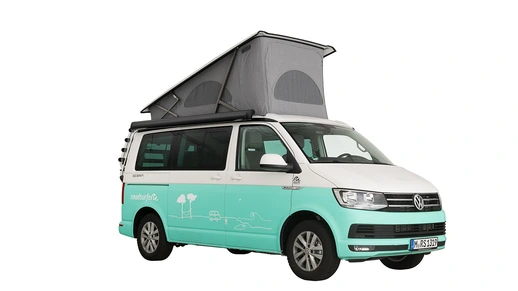 +9
4 adults
Automatic
Diesel
Kitchen
Unlimited kilometres
2 beds
AC
Pets allowed
€1,560.00
 / 
€111.43

 per night
Voyager Campervan
Spaceships3/511 km from London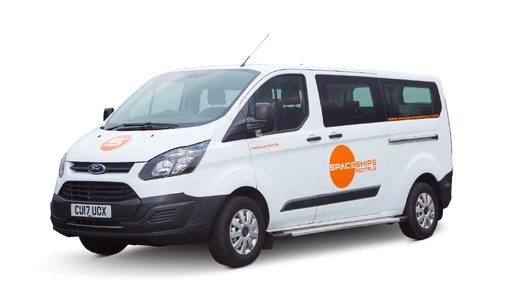 +7
4 adults
Manual
Diesel
Kitchen
Unlimited miles
2 beds
AC
Pets allowed
€1,602.00
 / 
€114.43

 per night
Couple Cottage
roadsurfer4/56 km from London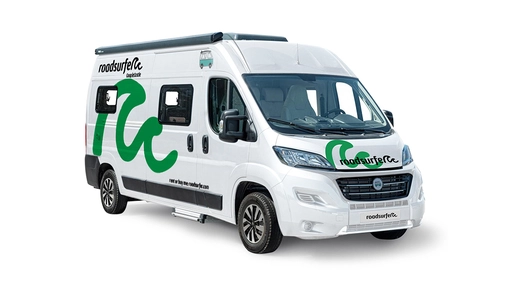 +7
2 adults
Automatic
Diesel
Kitchen
Unlimited kilometres
1 beds
AC
Shower/WC
Pets allowed
€1,714.00
 / 
€122.43

 per night
Family Finca
roadsurfer4/56 km from London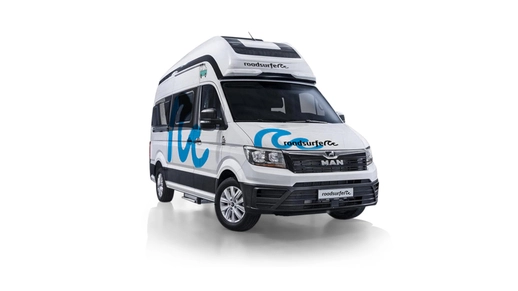 +9
2 adults/2 children
Automatic
Diesel
Kitchen
Unlimited kilometres
2 beds
AC
Shower/WC
Pets allowed
€1,870.00
 / 
€133.57

 per night
Comfort Standard
McRent4.5/541 km from London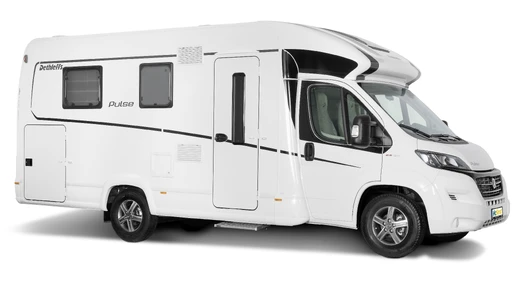 +7
2 adults
Manual
Diesel
Kitchen
Unlimited kilometres
1 beds
AC
Shower/WC
€1,877.00
 / 
€134.07

 per night
Voyager 4 Berth
Just go4/554 km from London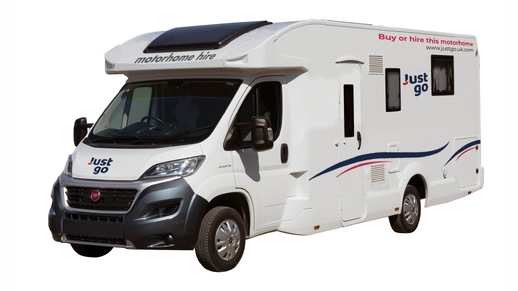 +10
2 adults/2 children
Automatic
Diesel
Kitchen
Unlimited miles
2 beds
AC
Shower/WC
Pets allowed
€1,961.00
 / 
€140.07

 per night
Pathfinder 4 Berth
Just go4/554 km from London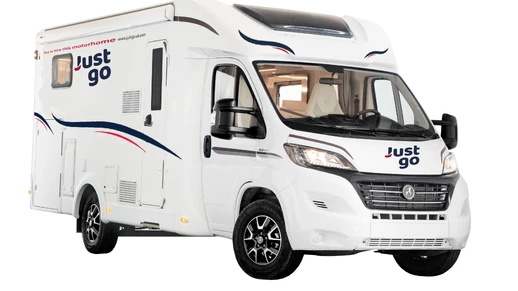 +8
4 adults
Automatic
Diesel
Kitchen
Unlimited miles
3 beds
AC
Shower/WC
Pets allowed
€1,961.00
 / 
€140.07

 per night
Wanderer 4 Berth
Just go4/554 km from London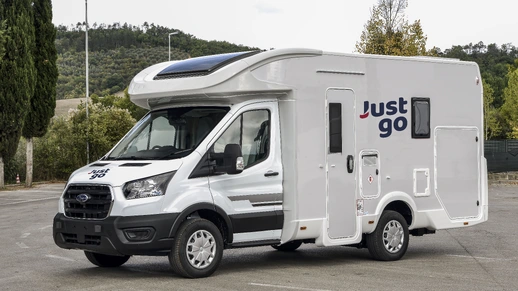 4 adults
Automatic
Diesel
Kitchen
Unlimited miles
2 beds
AC
Shower/WC
Pets allowed
€1,961.00
 / 
€140.07

 per night
Challenger 4 Berth
Just go4/554 km from London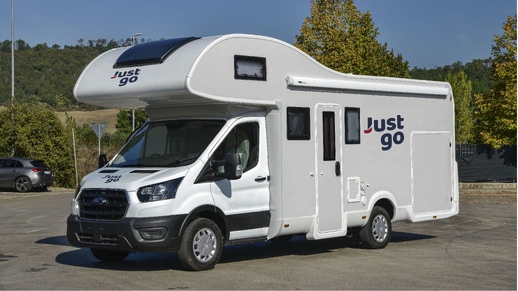 4 adults
Automatic
Diesel
Kitchen
Unlimited miles
2 beds
AC
Shower/WC
Pets allowed
€1,961.00
 / 
€140.07

 per night
Family Standard
McRent4.5/541 km from London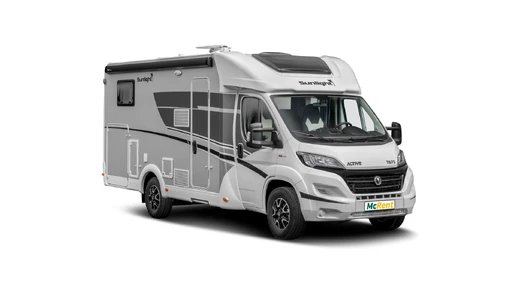 +10
4 adults
Manual
Diesel
Kitchen
Unlimited kilometres
3 beds
AC
Shower/WC
€1,962.00
 / 
€140.14

 per night
Navigator 5 Berth
Just go4/554 km from London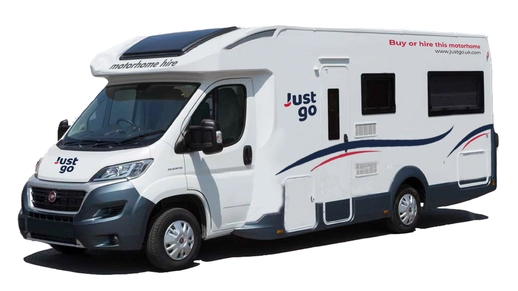 +8
5 adults
Automatic
Diesel
Kitchen
Unlimited miles
2 beds
AC
Shower/WC
Pets allowed
€2,039.00
 / 
€145.64

 per night
Trekker 5 Berth
Just go4/554 km from London
+14
5 adults
Automatic
Diesel
Kitchen
Unlimited miles
3 beds
AC
Shower/WC
Pets allowed
€2,039.00
 / 
€145.64

 per night
Bunk Campers Nomad
Bunk Campers3/51 km from London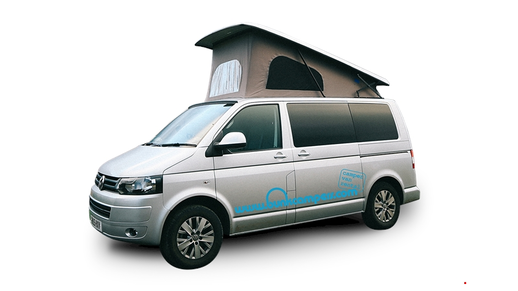 +7
2 adults
Manual
Diesel
Kitchen
Unlimited miles
2 beds
AC
€2,074.00
 / 
€148.14

 per night
Family Plus
McRent4.5/541 km from London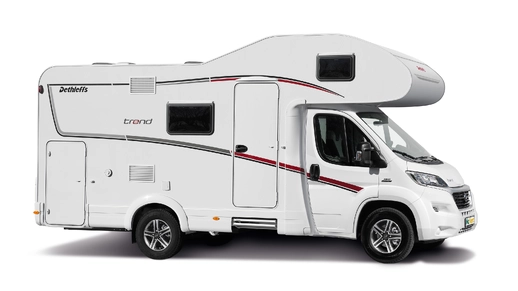 +11
3 adults/2 children
Manual
Diesel
Kitchen
Unlimited kilometres
4 beds
AC
Shower/WC
€2,098.00
 / 
€149.86

 per night
Adventurer 6 Berth
Just go4/554 km from London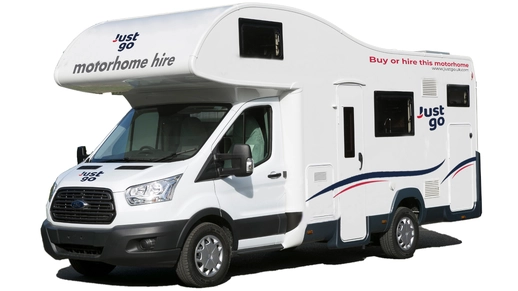 +8
4 adults/2 children
Automatic
Diesel
Kitchen
Unlimited miles
4 beds
AC
Shower/WC
Pets allowed
€2,118.00
 / 
€151.29

 per night
Bunk Campers Vista Plus
Bunk Campers3/51 km from London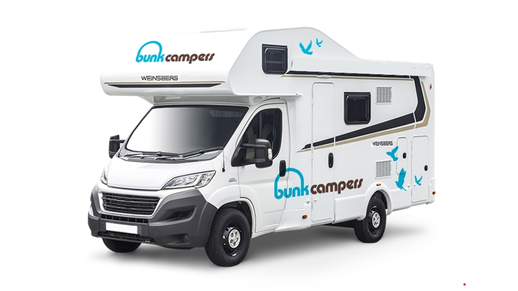 +7
4 adults
Manual
Diesel
Kitchen
Unlimited miles
2 beds
AC
Shower/WC
Pets allowed
€2,155.00
 / 
€153.93

 per night
Bunk Campers Europa
Bunk Campers3/51 km from London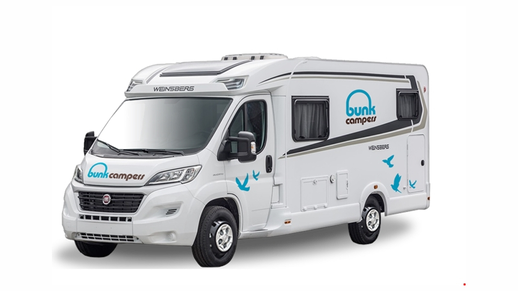 +11
4 adults
Manual
Diesel
Kitchen
Unlimited miles
2 beds
AC
Shower/WC
Pets allowed
€2,155.00
 / 
€153.93

 per night
Traveller
Apollo4.5/51 km from London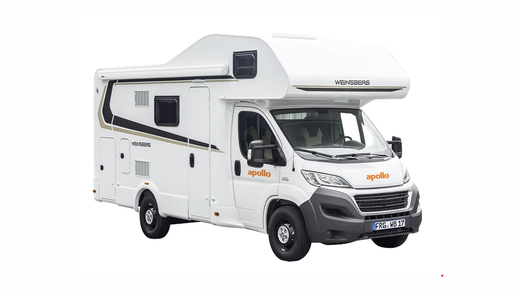 +8
4 adults
Manual
Diesel
Kitchen
Unlimited miles
2 beds
AC
Shower/WC
€2,217.00
 / 
€158.36

 per night
Traveller Plus
Apollo4.5/51 km from London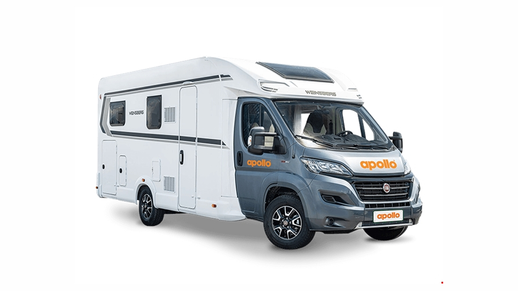 +11
4 adults
Manual
Diesel
Kitchen
Unlimited miles
2 beds
AC
Shower/WC
€2,217.00
 / 
€158.36

 per night
Family Luxury
McRent4.5/541 km from London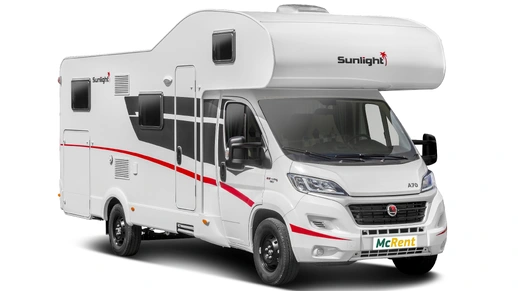 +8
3 adults/2 children
Manual
Diesel
Kitchen
Unlimited kilometres
3 beds
AC
Shower/WC
€2,276.00
 / 
€162.57

 per night
Compact Plus
McRent4.5/541 km from London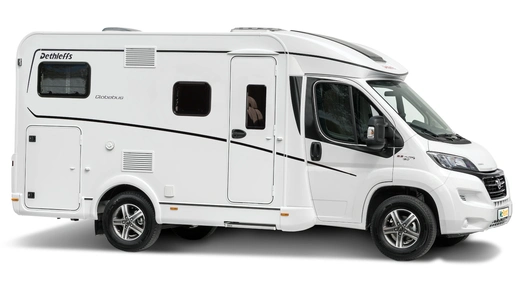 +6
2 adults
Manual
Diesel
Kitchen
Unlimited kilometres
2 beds
AC
Shower/WC
€2,278.00
 / 
€162.71

 per night
Bunk Campers Grande
Bunk Campers3/51 km from London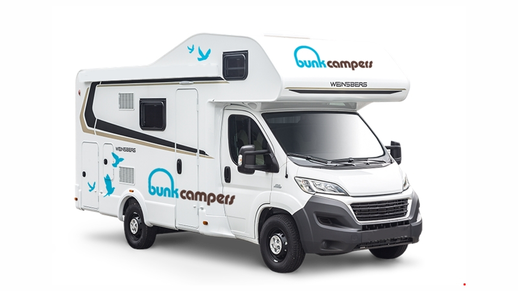 +7
6 adults
Manual
Diesel
Kitchen
Unlimited miles
4 beds
AC
Shower/WC
Pets allowed
€2,317.00
 / 
€165.50

 per night
Voyager
Apollo4.5/51 km from London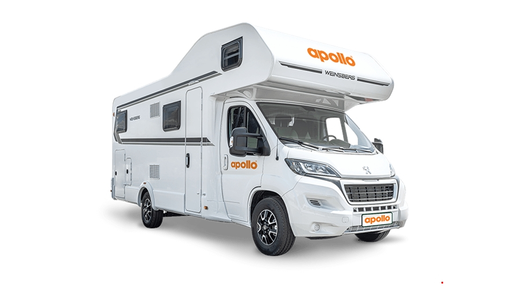 +11
6 adults
Manual
Diesel
Kitchen
Unlimited miles
4 beds
AC
Shower/WC
€2,387.00
 / 
€170.50

 per night
Comfort Luxury
McRent4.5/541 km from London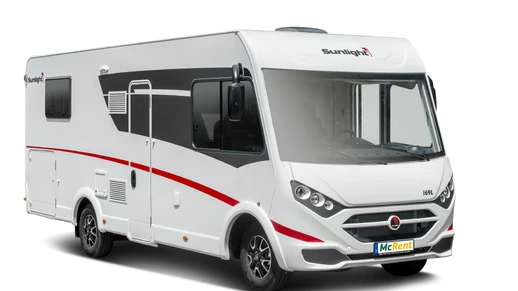 +8
4 adults
Manual
Diesel
Kitchen
Unlimited kilometres
2 beds
AC
Shower/WC
€2,394.00
 / 
€171.00

 per night
Family Motorhome
Spaceships3/511 km from London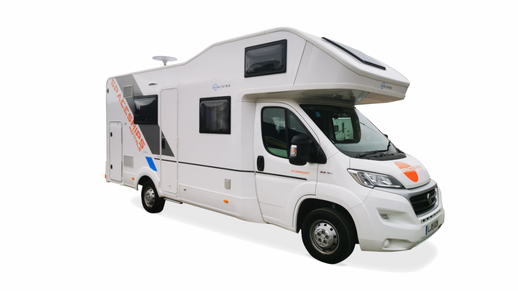 +14
3 adults/4 children
Automatic
Diesel
Kitchen
Unlimited miles
4 beds
AC
Shower/WC
Pets allowed
€2,475.00
 / 
€176.79

 per night
Luxury Motorhome
Spaceships3/511 km from London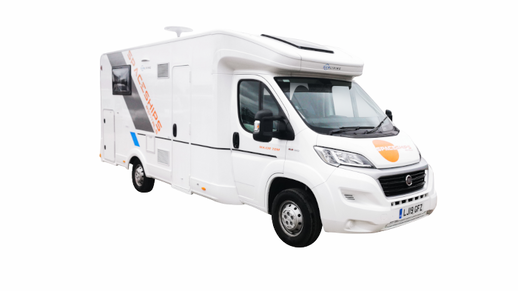 +11
4 adults/1 children
Automatic
Diesel
Kitchen
Unlimited miles
2 beds
AC
Shower/WC
Pets allowed
€2,475.00
 / 
€176.79

 per night
Destinations and rental stations in the United Kingdom
By Region
By City
A unique holiday experience
Motorhome rental in the United Kingdom
Renting a campervan in the UK for an unforgettable holiday experience
From Land's End to John O'Groats there is so much to explore. From fabulous coastline and beaches to the scenic rolling countryside. The UK also has many vibrant towns and cities steeped in a rich and colourful history.
If you are planning a road trip around the UK, we would recommend planning for around 14 -21 days. You can choose to enjoy the many beaches and towns on the south coast of England such as the white sands and turquoise seas of the English Riviera before heading towards Brighton, London and Cambridge. If you are looking to travel through Wales, you may choose to visit Cardiff and the Cambrian Mountains before heading over to historic Chester. If your preferred start is in the north of England, you can choose between the scenic North Yorkshire Moors before moving onto historic York, Harrogate and Whitby, which is a must-see if you are interested in the Dracula story. Or you may choose to delight in the scenic Lake District before heading over to the historic town of Alnwick with its castle more recently famed as the setting for the Harry Potter films and easy access to Scotland with its lauded Highlands. Alternatively, you can hop on a ferry to Northern Ireland to visit the Titanic Museum in Belfast and the world-famous Giant's Causeway. The routes suggested above will hopefully give you some inspiration and ideas for your next campervan holiday.
Why is it worth booking a camper in the UK early?
Vibrant towns and stunning coastlines in England, dramatic peaks and lochs in Scotland, medieval castles in Wales, and weird and wonderful rock formations in Northern Ireland are just some of the attractions to explore with an RV rental in the UK. With distances that are relatively small, a vast network of roads, and plenty of campsites, a UK road trip in a campervan is perfect for family and friend vacations as well as for romantic breaks. With a heated campervan, you can enjoy the UK whatever the season but if you're planning on visiting during the peak season of May to August, we recommend booking up to four months in advance. This ensures you get the best vehicle for your party and the most attractive price-performance ratio. If camper rent in the UK looks a little expensive, think about how much you'd spend on car hire, hotel accommodation, and dining out every day. Your booking comes with transparent cancellation conditions and no unexpected charges if you have to change your vacation dates. With comfortable berths and well-equipped kitchen areas, your camper really is a mini-hotel on wheels. If you have any questions or concerns, the experienced CamperDays customer service team is always on hand to answer them.
FAQs
No. If you're a resident of the USA you just need to have held a full American license for a minimum of one year.

You can take your campervan rental in the UK freely across the borders of England, Scotland, and Wales. You can also take it across the Irish Sea to Northern Ireland and into the Republic of Ireland as long as you have agreed this with your rental company.

The minimum legal age for hiring a camper in the UK is 21 but many companies add a surcharge for drivers aged between 21 and 25.

A valid credit card must be presented when you collect your campervan. This is for a security and damage deposit.

Wild camping is permitted for short stays in certain areas of the UK and occasionally in national parks. Always check your terms and conditions as well as local bylaws. There are plenty of campsites to choose from right across the United Kingdom.

Always check your booking details and terms and conditions but most rental companies welcome children and well-behaved dogs. Make sure you have the appropriate child seats.
How does the site work?
CamperDays makes booking your campervan hire in the UK stress-free and straightforward. Start the booking process by selecting your pick-up city and entering your preferred vacation dates. Choose a campervan from the selection that appears on the next page or refine your search further by using the filters in the left-hand column. Filter by vehicle type, size, price, and equipment to select a camper in the UK that is perfect for your plans. Configure your booking further by picking mileage and insurance packages, and adding extras such as camping tables and chairs or GPS. If you're happy with your campervan rent in the UK, complete the process by entering your personal and billing details, and making your payment. You're now ready to start exploring the United Kingdom.
Simply enter your dates and location to begin your search.

Request or book the campervan you want to rent for a great price.

Complete your booking and your unforgettable adventure can begin!
Some of the UK's well known attractions
The UK is famous for its breathtaking scenery, rich history and quaint villages taking you back in time. Below we have put together a small list of some of the attractions the UK has to offer:
Edinburgh Castle
This world-famous castle is the landmark of the Scottish capital.

The oldest surviving building, St Margaret's Chapel, was built in the 12th century.

It was built on an extinct volcano called Castle Rock.
Snowdonia National Park
One of the most popular hiking destinations in the UK with breathtaking scenery.

Ideal for camping, offering a wide range of outdoor activities including cycling, fishing and water sports.
British Museum
The British Museum has more than 60 galleries full of history and artefacts from all around the world.

It is also one of the oldest museums in the world and entry is free of charge.
Giant's Causeway
Renowned for its scenic beauty. It is also home to a number of fascinating species such as Skylark and Kittiwake.

You can visit this world heritage site, supported by The National Trust and UNESCO, free of charge.
York
A very old city with Roman roots and a Viking past.

It hosts York Minster, one of the finest medieval buildings in Europe.

The Jorvik Viking Centre is another must if you fancy experiencing daily life in the 10th century.
Some of the best events and festivals in the UK
England - The Great Yorkshire Show (July): this traditional yet modern four-day show celebrates agriculture, food, farming and countryside. It is held yearly in Harrogate and there is something for everyone. The main focus of the event is farming and food, but there's also entertainment, live music, shopping and fashion shows.
Northern Ireland - Belfast Festival (late October – November): this is a massive event attracting lots of spectators with theatre, dance, pop, rock music, classical music, visual arts and comedy lasting over two weeks.
Scotland - Highland Games (May to August/September): a very popular, famous event showcasing a range of different and unusual sporting events, traditional dance, costume and bagpipe music which is a huge part of Scottish culture. The Highland Games are a must-see and are held at various locations, but the most famous games are in Braemar.
Wales - Green man Festival (mid-August): this independent music, science and arts festival has become the biggest and most popular festival in Wales. It showcases a lot of music events and takes place every year in the Brecon Beacons.
Our top tips on renting a campervan in the UK
The UK has so much to offer, and it is perfect for long road trips. The busiest period for renting a campervan is from May until September so if you would like to visit and explore the UK by campervan, booking in advance is highly recommended.
At CamperDays we offer flexible bookings.
If your travel plans change, we will immediately contact the rental company and take care of the rebooking free of charge. Many of our partners are accommodating and do not charge any rebooking fees. In case you have any questions before or after booking, you can contact our friendly customer service team by telephone.
More than 700 locations worldwide
Worldwide campervan rental
Compare the prices for different campervans, locations, and dates in our price comparison tool and find the most affordable option for your trip.
We will help you find the perfect campervan for your trip

Our partners are available across the globe at more than 700 locations

We guarantee clear pricing and 100% transparency