Filter
12 Offers
for your holiday in Reykjavik
TC Van
Touring Cars4/537 km from Reykjavik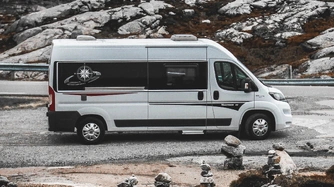 +7
2 adults
Manual
Diesel
Kitchen
Unlimited kilometres
1 beds
AC
Shower/WC
Pets allowed
€3,067.00
 / 
€219.07

 per night
TC Small
Touring Cars4/537 km from Reykjavik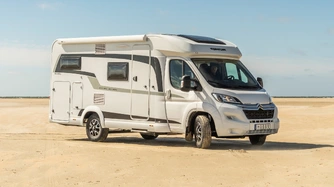 +7
2 adults
Manual
Diesel
Kitchen
Unlimited kilometres
1 beds
AC
Shower/WC
Pets allowed
€3,175.00
 / 
€226.79

 per night
Urban Plus
McRent4.5/536 km from Reykjavik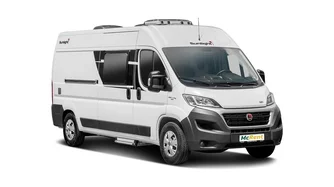 +9
2 adults
Manual
Diesel
Kitchen
Unlimited kilometres
1 beds
AC
Shower/WC
€3,179.00
 / 
€227.07

 per night
EcoLine 4 Berth
McRent3.5/536 km from Reykjavik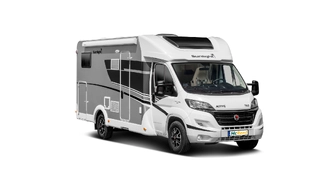 +8
4 adults
Manual
Diesel
Kitchen
Unlimited kilometres
2 beds
AC
Shower/WC
€3,284.00
 / 
€234.57

 per night
Compact Plus
McRent4.5/536 km from Reykjavik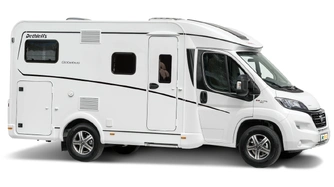 +7
2 adults
Manual
Diesel
Kitchen
Unlimited kilometres
2 beds
AC
Shower/WC
€3,333.00
 / 
€238.07

 per night
Family Standard
McRent4.5/536 km from Reykjavik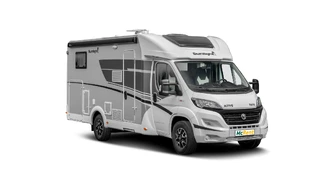 +11
4 adults
Manual
Diesel
Kitchen
Unlimited kilometres
3 beds
AC
Shower/WC
€3,444.00
 / 
€246.00

 per night
TC Medium
Touring Cars4/537 km from Reykjavik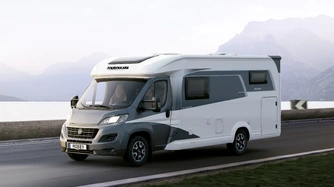 +7
4 adults
Manual
Diesel
Kitchen
Unlimited kilometres
2 beds
AC
Shower/WC
Pets allowed
€3,458.00
 / 
€247.00

 per night
Family Plus
McRent4.5/536 km from Reykjavik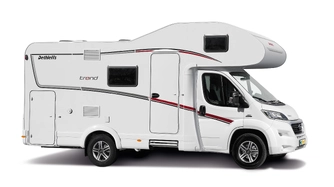 +12
4 adults/2 children
Manual
Diesel
Kitchen
Unlimited kilometres
4 beds
AC
Shower/WC
€3,665.00
 / 
€261.79

 per night
TC Large 5 Berth
Touring Cars4/537 km from Reykjavik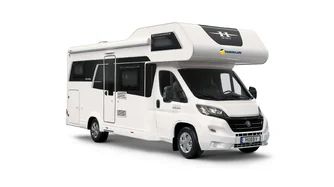 +6
5 adults
Manual
Diesel
Kitchen
Unlimited kilometres
3 beds
AC
Shower/WC
Pets allowed
€3,741.00
 / 
€267.21

 per night
TC Family 5 Berth
Touring Cars4/537 km from Reykjavik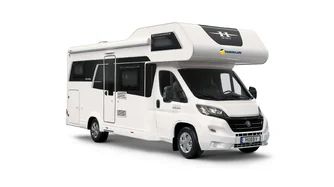 +6
5 adults
Manual
Diesel
Kitchen
Unlimited kilometres
4 beds
AC
Shower/WC
Pets allowed
€3,741.00
 / 
€267.21

 per night
Family Luxury
McRent4.5/536 km from Reykjavik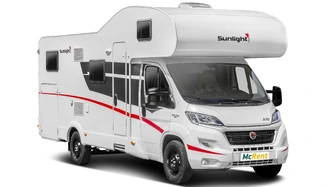 +9
4 adults/2 children
Manual
Diesel
Kitchen
Unlimited kilometres
3 beds
AC
Shower/WC
€3,761.00
 / 
€268.64

 per night
Comfort Plus
McRent4.5/536 km from Reykjavik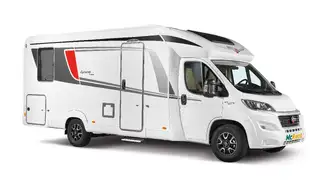 +10
4 adults
Manual
Diesel
Kitchen
Unlimited kilometres
3 beds
AC
Shower/WC
€3,883.00
 / 
€277.36

 per night
A unique holiday experience
Motorhome rental in Iceland
Why is it worth booking a campervan in Iceland early?
With long summer days, quiet roads, and panoramic vistas, Iceland is just made for campervan vacations. Two to four weeks is the perfect length of time for a leisurely road trip around Iceland's Ring Road or Route 1. Just over 800 miles in length, this trip hits the country's highlights. Take your time cruising through the Snaefellsnes Peninsula, North Iceland, the East Fjords, and South Iceland before returning to enjoy a few days in the country's lively capital Reykjavik. Demand for camper rentals in Iceland peaks between May to September. This is when daylight hours are long and the weather is mild and sunny. To guarantee getting your choice of campervan during the peak season at a price that suits your budget, we recommend booking up to four months in advance. If, at first glance, the cost of camper rent in Iceland appears high, remember that you don't have to pay nightly rates for hotel rooms, hire a car, or dine out in restaurants every day. You also have the freedom to set your own itinerary as you drive through Iceland's stunning landscapes. Booking your camper in Iceland early also gives you plenty of time to enjoy planning your road trip with the help of CamperDay's experienced customer service team. Plus, you'll benefit from no-charge rebooking should your dates change and a fair and transparent cancellation policy.
FAQ – die häufigsten Fragen zur Wohnmobilvermietung in Houston
No. All you need to drive a camper in Iceland is a full and valid driving license issued by your country of residence.

The minimum legal age for hiring and driving a campervan in Iceland is 20 although individual companies may have their own age requirements.

Yes, you must present your credit card when collecting your campervan. This is to provide a security and damage deposit.

Campervans are the ideal way to enjoy a vacation with the whole family and your dog. Always check terms and conditions with your rental company and ensure you have the correct child seats.

Iceland has very strict rules about off-road driving. It is not permitted and the penalties are high. You may be able to drive on some basic F-roads with your campervan but always check your terms and conditions.

Yes. Iceland requires that headlamps are switched on at all times.

Wild camping in Iceland is no longer permitted. You must stay overnight on designated campsites or on private land with the permission of the landowner.

Dies stellt in der Regel kein Problem dar. Wir empfehlen Ihnen nur, sich vorab über die Sicherheitsvorkehrungen zu informieren und zu prüfen, ob im Wohnmobil eine Babyschale befestigt werden kann.
How does the site work?
CamperDays makes booking your RV rental in Iceland as easy as possible. First, select your pick-up point from the drop-down menu and enter your preferred vacation dates. A page will open with a choice of available campervans. Select and click on one or refine your search further by using the filters in the left-hand column. You can filter by price, vehicle size, vehicle type, distance from transport hubs, equipment, and rental company. Next, you can fine-tune your booking by looking at mileage and insurance packages, and adding any further equipment you need such as GPS and camping equipment. All you have to do to complete your booking is fill in your personal and billing details. Your adventure through the wonderful landscapes of Iceland is about to start.
1. Find an RV

Simply enter your dates and location to begin your search.

2. Receive offers

Request or book the campervan you want to rent for a great price.

3. Book and go

Complete your booking and your unforgettable adventure can begin!
Most booked companies for an RV rental in Iceland
The campervans available to choose from in Iceland come in a wide range of designs and sizes so there's sure to be one that meets your vacation needs. As we only partner with 100% professional RV rental companies, you can be sure your camper will be fun to drive and fully equipped for an enjoyable and comfortable trip.
iNDiE campers
iNDiE offers 24/7 pick-up and drop-off options and flexible booking options meaning you can start and finish your Iceland road trip on a day and at a time that suits you. This is near Iceland's main airport and pre-booked transfers are available. iNDiE's range comprises mainly compact campervans that comfortably sleep two to four people.
McRent
The McRent depot is located just a couple of miles away from Keflavik Airport and a short journey from the center of Reykjavik. Transfers from the airport can be added to your booking. McRent offers a wide range of vans that sleep from two to six people. The cost of hiring an RV in Iceland with McRent includes unlimited mileage, comprehensive insurance, and a range of extras such as bicycle racks and awnings.
TouringCars
The TouringCars campervan fleet includes compact and small models perfect for romantic road trips right up to large family vans that sleep five to six people. Your campervan rent in Iceland with TouringCars includes everything you need to enjoy your vacation. The pick-up depot can be found at Reykjanesbær, and airport transfers are included in your rental price.
Categories of campervans in Iceland
Small RV
2 - 4 people
Fuel consumption: 10 - 20 l / 100 km
For people who don't need much space
Pros: mobile, compact, low rental price
Luxury RV
3 - 7 people
Fuel consumption: ca. 25 l / 100 km
For people who like high comfort
Pros: spacious, high comfort, exclusive equipment
Large motorhomes
3 - 7 people
Fuel consumption: ca. 25 - 35 l / 100 km
For experienced drivers
Pros: comfortable, spacious
4WD campers
2 - 4 people
Fuel consumption: ca. 16 l / 100 km
For people who love exploring the landscape
Pros: powerful engine, all-terrain
Truck campervan
2 - 5 people
Fuel consumption: ca. 30 l / 100 km
For intermediate drivers
Pros: all-terrain, comfortable, mobile, powerful engine
Semi-integrated
One of the most popular campervan types for travelling around Iceland is a semi-integrated campervan. It will be perfect for 4 travellers. The convenient interior is very practical for longer trips. These motorhomes always come with a range of useful amenities for your convenience.
Alcove
Alcove campervans are ideal for families with children as they come in varieties of up to 7 travellers. These vehicles cannot be mistaken for any other campervan type thanks to the characteristic sleeping space located above the driver's cab.
Panel truck
Panel trucks will be the most comfortable travel option for couples. They are perfect for both longer and shorter adventures. They are easy to drive and their compact size makes parking in the city as simple as a walk in the park.
More than 300 locations worldwide
Worldwide campervan rental
Experience an Alaskan winter, explore the Australian Outback or embark on a road trip through Europe – renting a campervan is the best way to travel any part of the world! Discover the ideal starting point for your holiday at our international locations. At CamperDays you can rent a campervan from the USA, Canada, Australia, New Zealand, Namibia, Botswana and many other destinations.
Internationally, we work with many well-established providers who rent out campervans/motorhomes: from Cruise America and Road Bear RV, who are well-known U.S. rental companies, to Jucy, whose core business is Australia and New Zealand, and Apollo, which is a global company with lots of locations in Europe, Australia and New Zealand.
Discover gorgeous cities, sunny Mediterranean beaches, deep green forests, and endless mountain ranges across Europe. With an RV, you are the master of your own destiny. Whether you want to visit multiple countries or linger around in one area for a longer period, having an RV at your disposal gives you plenty of choices.
Compare the prices for different motorhomes, locations, and dates in our price comparison tool and find the most affordable option for your trip.
United Kingdom | France | Germany | Italy | Norway | Portugal
One of the best ways to explore the beautiful countryside and cities of the USA and Canada is a good old-fashioned road trip. There is an abundance of different routes to take and tourist attractions to see. From Route 66, the most iconic road trip in the USA, to the breath-taking national parks, every adventurer will find something to their liking. Experience the scenic landscapes of North America with an RV and discover its diverse regions on a camper trip of a lifetime.
USA
Las Vegas | Los Angeles | Denver | Houston | Phoenix | Salt Lake City | Anchorage | Miami | Orlando
Canada
Expert advice

We will help you find the perfect campervan for your trip

Wide selection

Our partners are available across the globe at more than 300 locations

No hidden costs

We guarantee clear pricing and 100% transparency