Filter
28 offers
for your holiday in Edinburgh
Voyager Campervan
Spaceships 3/517 km from Edinburgh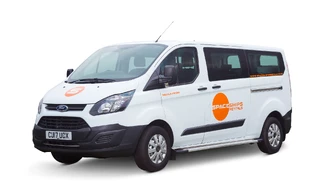 +8
4 adults
Manual
Diesel
Kitchen
Unlimited miles
2 beds
AC
Pets allowed
€2,278.00
 / 
€162.71

 per night
Surfer Suite
roadsurfer 4/513 km from Edinburgh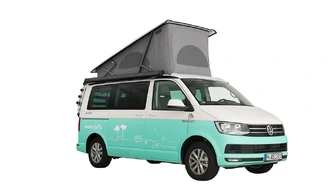 +10
4 adults
Automatic
Diesel
Kitchen
Unlimited kilometres
2 beds
AC
Pets allowed
€2,395.00
 / 
€171.07

 per night
Bunk Campers Nomad
Bunk Campers 3/517 km from Edinburgh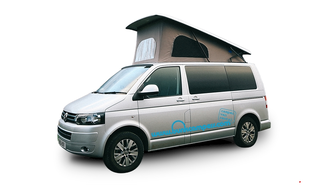 +8
2 adults
Manual
Diesel
Kitchen
Unlimited miles
2 beds
AC
€2,510.00
 / 
€179.29

 per night
Couple Cottage
roadsurfer 4/513 km from Edinburgh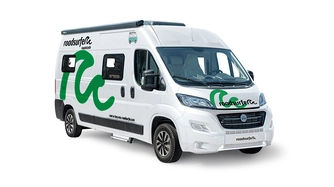 +8
2 adults
Automatic
Diesel
Kitchen
Unlimited kilometres
1 beds
AC
Shower/WC
Pets allowed
€2,589.00
 / 
€184.93

 per night
Compact Plus
McRent 4.5/538 km from Edinburgh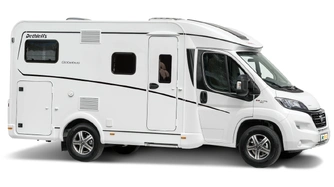 +7
2 adults
Manual
Diesel
Kitchen
Unlimited kilometres
2 beds
AC
Shower/WC
€2,623.00
 / 
€187.36

 per night
Urban Plus
McRent 4.5/538 km from Edinburgh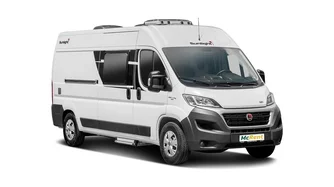 +9
2 adults
Manual
Diesel
Kitchen
Unlimited kilometres
1 beds
AC
Shower/WC
€2,629.00
 / 
€187.79

 per night
Family Standard
McRent 4.5/538 km from Edinburgh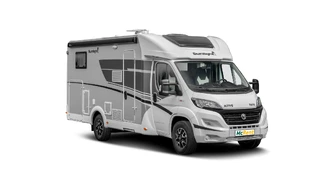 +11
4 adults
Manual
Diesel
Kitchen
Unlimited kilometres
3 beds
AC
Shower/WC
€2,722.00
 / 
€194.43

 per night
Urban Luxury
McRent 4.5/538 km from Edinburgh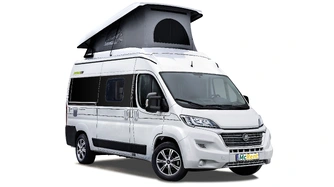 +8
4 adults
Manual
Diesel
Kitchen
Unlimited kilometres
2 beds
AC
Shower/WC
€2,790.00
 / 
€199.29

 per night
Bunk Campers Aero Plus
Bunk Campers 3/517 km from Edinburgh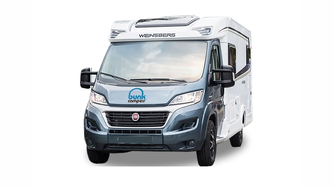 +8
2 adults
Manual
Diesel
Kitchen
Unlimited miles
2 beds
AC
Shower/WC
Pets allowed
€2,915.00
 / 
€208.21

 per night
Comfort Standard
McRent 4.5/538 km from Edinburgh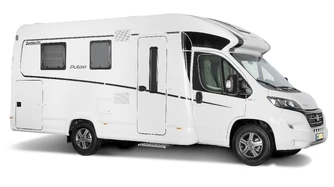 +8
2 adults
Manual
Diesel
Kitchen
Unlimited kilometres
1 beds
AC
Shower/WC
€2,936.00
 / 
€209.71

 per night
Voyager 4 Berth
Just go 4/517 km from Edinburgh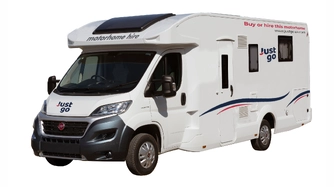 +11
2 adults/2 children
Automatic
Diesel
Kitchen
Unlimited miles
2 beds
AC
Shower/WC
Pets allowed
€2,948.00
 / 
€210.57

 per night
Pathfinder 4 Berth
Just go 4/517 km from Edinburgh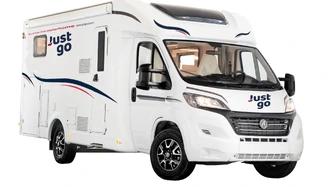 +9
4 adults
Automatic
Diesel
Kitchen
Unlimited miles
3 beds
AC
Shower/WC
Pets allowed
€2,948.00
 / 
€210.57

 per night
Wanderer 4 Berth
Just go 4/517 km from Edinburgh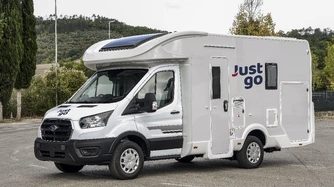 +1
4 adults
Automatic
Diesel
Kitchen
Unlimited miles
2 beds
AC
Shower/WC
Pets allowed
€2,948.00
 / 
€210.57

 per night
Challenger 4 Berth
Just go 4/517 km from Edinburgh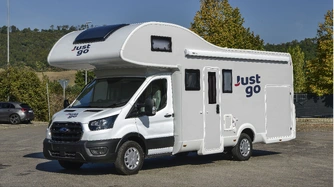 +1
4 adults
Automatic
Diesel
Kitchen
Unlimited miles
2 beds
AC
Shower/WC
Pets allowed
€2,948.00
 / 
€210.57

 per night
Bunk Campers Vista Plus
Bunk Campers 3/517 km from Edinburgh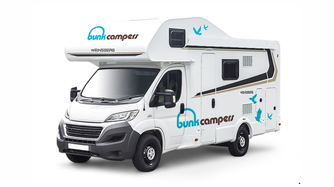 +8
4 adults
Manual
Diesel
Kitchen
Unlimited miles
2 beds
AC
Shower/WC
Pets allowed
€2,955.00
 / 
€211.07

 per night
Road House
roadsurfer 4/513 km from Edinburgh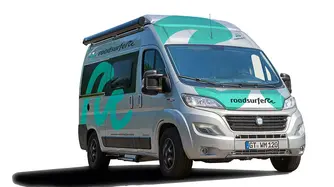 +6
4 adults
Automatic
Diesel
Kitchen
Unlimited kilometres
2 beds
AC
Shower/WC
Pets allowed
€2,995.00
 / 
€213.93

 per night
Family Plus
McRent 4.5/538 km from Edinburgh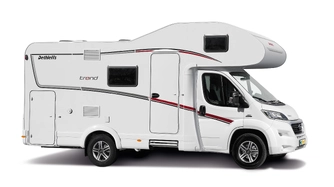 +12
3 adults/2 children
Manual
Diesel
Kitchen
Unlimited kilometres
4 beds
AC
Shower/WC
€3,043.00
 / 
€217.36

 per night
Traveller
Apollo 4.5/517 km from Edinburgh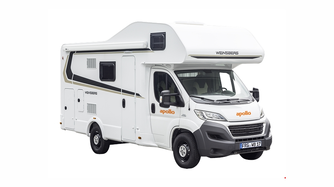 +9
4 adults
Manual
Diesel
Kitchen
Unlimited miles
2 beds
AC
Shower/WC
€3,107.00
 / 
€221.93

 per night
Navigator 5 Berth
Just go 4/517 km from Edinburgh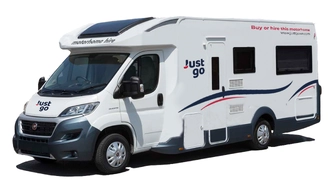 +9
5 adults
Automatic
Diesel
Kitchen
Unlimited miles
2 beds
AC
Shower/WC
Pets allowed
€3,107.00
 / 
€221.93

 per night
Trekker 5 Berth
Just go 4/517 km from Edinburgh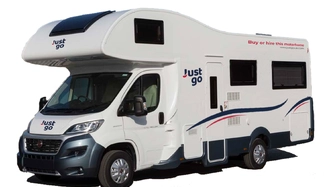 +15
5 adults
Automatic
Diesel
Kitchen
Unlimited miles
3 beds
AC
Shower/WC
Pets allowed
€3,107.00
 / 
€221.93

 per night
Duo Plus
Apollo 4.5/517 km from Edinburgh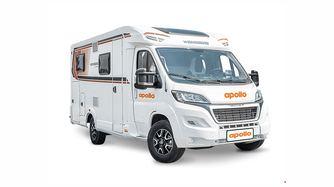 +9
2 adults
Manual
Diesel
Kitchen
Unlimited miles
1 beds
AC
Shower/WC
€3,148.00
 / 
€224.86

 per night
Comfort Plus
McRent 4.5/538 km from Edinburgh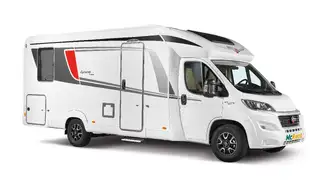 +10
4 adults
Manual
Diesel
Kitchen
Unlimited kilometres
3 beds
AC
Shower/WC
€3,174.00
 / 
€226.71

 per night
Adventurer 6 Berth
Just go 4/517 km from Edinburgh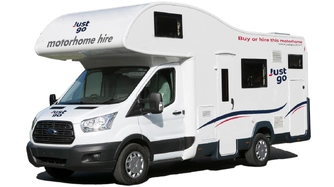 +9
4 adults/2 children
Automatic
Diesel
Kitchen
Unlimited miles
4 beds
AC
Shower/WC
Pets allowed
€3,250.00
 / 
€232.14

 per night
Bunk Campers Grande
Bunk Campers 3/517 km from Edinburgh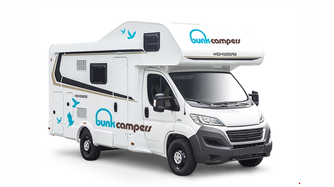 +8
6 adults
Manual
Diesel
Kitchen
Unlimited miles
4 beds
AC
Shower/WC
Pets allowed
€3,399.00
 / 
€242.79

 per night
Comfort Luxury
McRent 4.5/538 km from Edinburgh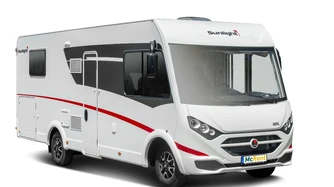 +9
4 adults
Manual
Diesel
Kitchen
Unlimited kilometres
2 beds
AC
Shower/WC
€3,420.00
 / 
€244.29

 per night
Voyager
Apollo 4.5/517 km from Edinburgh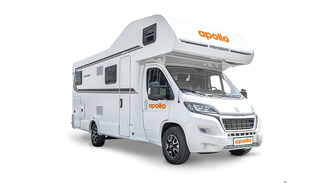 +12
6 adults
Manual
Diesel
Kitchen
Unlimited miles
4 beds
AC
Shower/WC
€3,550.00
 / 
€253.57

 per night
Luxury Motorhome
Spaceships 3/517 km from Edinburgh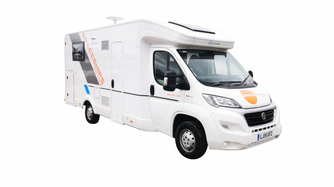 +12
4 adults/1 children
Automatic
Diesel
Kitchen
Unlimited miles
2 beds
AC
Shower/WC
Pets allowed
€3,897.00
 / 
€278.36

 per night
Family Motorhome
Spaceships 3/517 km from Edinburgh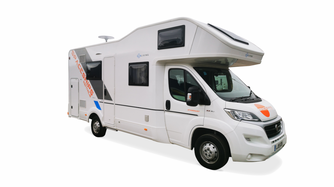 +15
3 adults/4 children
Automatic
Diesel
Kitchen
Unlimited miles
4 beds
AC
Shower/WC
Pets allowed
€4,210.00
 / 
€300.71

 per night
A unique holiday experience
Motorhome rental in Edinburgh
Go on a city break and discover Edinburgh by renting a campervan
If you are thinking about a city break, why not visit the dynamic, popular city of Edinburgh. Edinburgh has something for everyone from tradition and culture, to breathtaking scenery and a vibrant nightlife. The New Town offers a lively atmosphere, fantastic museums and Edinburgh's shopping scene where you will find many individual boutiques helping to ensure the survival of Scottish textile traditions such as tweed and cashmere.
The Old Town is characterised by quaint Scottish pubs nestled in the many narrow winding streets. It is also home to many of the historic buildings starting with Edinburgh Castle which houses St Margaret's Chapel. The chapel was built in 1130 for private use by Scotland's royal family before being used as a gunpowder store in the 1500s. Taking a short stroll down the Royal Mile you will also find St Giles Cathedral which dates back to 1124.
Edinburgh is also very close to the beautiful Scottish scenery. A short walk from Edinburgh's Royal Mile is Holyrood Royal Park with its rich cultural heritage. You may want to walk up to Arthur's Seat for a fabulous view of the city or visit Holyrood Palace which is adjacent to the park and open all year round.
Why is it worth booking a camper rental in Edinburgh early?
Pick up an RV rental in Edinburgh and you are in the perfect place to start an exciting road trip. You don't have to drive far from Scotland's capital to explore dramatic mountain landscapes, mysterious lochs where legends abound, and beautiful countryside. You could even go further afield and do some island hopping to Shetland, the Hebrides, or Orkney. There is also lots to see and do in Edinburgh so be sure to spend a few days here at the start or finish of your vacation. The Scottish countryside is a riot of color in spring while summer temperatures are ideal for hiking and countryside adventures. These are also the busiest times for campervan rental in Edinburgh. To beat the rush and be sure of getting the exact dates and camper to rent in Edinburgh that you want, CamperDays recommends booking several months in advance. When you choose a campervan to hire in Edinburgh, the friendly and knowledgeable CamperDays customer service team is on hand to answer any queries you may have. Your booking also comes with a transparent cancellation policy and no hidden charges should you need to change your vacation dates. Taking a vacation in an RV rental from Edinburgh has many advantages. These include total freedom to set your own itinerary and a very budget-friendly way of enjoying a vacation in Scotland. While a camper to hire in Edinburgh may seem quite expensive at first, once you compare it with the cost of hotel accommodation, car rental, and dining out, you'll soon see how cost-effective it is.
FAQ
No. As long as it is written in English, a full driving license issued in your country of residence is all you need.

You need to be at least 21 to drive a campervan in the UK but most rental companies prefer drivers to be over 25. There may be a surcharge for younger drivers.

Yes, the main driver must always present a credit card. Details are held as a security and damages deposit.

You can drive freely across the borders into England and Wales. You can also cross to Northern Ireland as long as you have agreed to this with your rental company.

As long as you're not causing an obstruction you can park for short periods anywhere in Scotland, including national parks. There are also lots of campsites in Scotland and the Scottish Isles.

Yes. The majority of campervans are suitable for babies and young children providing you have the correct child seats. Most rental companies also have a selection of vehicles where well-behaved dogs are allowed. Always check your terms and conditions.
How does the site work?
Booking a campervan in Edinburgh is easy with CamperDays. Start on the homepage and select your preferred dates. A page of available campers in Edinburgh will appear with pictures and details. Click on one of these or use the filters and sliders in the left-hand column to refine your search by price band, vehicle size, vehicle type, equipment needed, and rental company. Then, select any further add-ons such as child seats, GPS, and picnic or camping equipment before upgrading your insurance if required. Then enter your personal and billing details when prompted. Once you have made your payment using the secure portal your camper rental in Edinburgh will be requested for you. All you have to do now is start planning your road trip from Edinburgh.
Simply enter your dates and location to begin your search.

Request or book the campervan you want to rent for a great price.

Complete your booking and your unforgettable adventure can begin!
Some of Edinburgh's best sights
In Edinburgh there is lots to do and see and below we have put together some of the sights to visit:
Edinburgh Castle
Edinburgh Castle was built on an extinct volcano called Castle Rock and it is the landmark of the Scottish capital.

The oldest surviving building, St Margaret's Chapel, was built in the 12th century.

Booking your tickets in advance online is advised.
Palace of Holyrood House and Holyrood Abbey
The centre of Scottish history and remains the official residence of the monarchy in Scotland.

Visit the historic apartments of Mary Queen of Scots and the state apartments famous for their fine tapestries and furnishings.

The Great Gallery houses portraits of the many Scottish kings, whilst the Queen's Gallery, which opened in 2002, has varied changing exhibitions.
Calton Hill and the Scottish National Monument
For a stunning, panoramic view of Edinburgh make your way up to Calton Hill.

Calton Hill is marked as a UNESCO World Heritage site. It is also famous for its collection of historic monuments, including the very striking National Monument, which was inspired by the Parthenon in Athens.
The Sheep Heid Inn
Reported to be the oldest pub in Scotland, dating back to 1360.

The pub serves traditional Scottish cuisine. It also has traditional décor and what is said to be the oldest surviving skittle in Scotland.
Questions and Answers
The most frequently asked questions about campervan hire in Edinburgh
Yes, a credit card belonging to the main driver will be required to pay for the deposit.

You need to notify the rental company if you are planning on crossing the borders.

Most campervan hire companies in Edinburgh allow for pets in their campervans. To be sure, check the rental conditions.

The minimum age to rent a campervan in Edinburgh is 25, but there are some exceptions. Please, check the rental conditions for more information.

The majority of rental companies have nothing against travelling with a baby.
Events and festivals in Edinburgh
Royal Highland Show (June or July): one of Scotland's biggest agricultural festivals. Highlights include the food court competitions for best local produce such as cheese, bread and ice-cream etc. Handmade goods and custom artwork are available to see and buy, and the weekend rounds off with traditional ceilidh band performances.
Scottish Real Ale Festival (3 days in July): with live music and pipe bands this is the biggest beer festival in Scotland. They showcase hundreds of real ales from the many breweries in Scotland, some of the best beers in the UK and from around the world.
Edinburgh International Festival (August): considered the world's largest annual, cultural festival, with a celebration of music, theatre, opera and dance performances across the city.
Edinburgh Military Tattoo (August): the show features an entertaining mix of Bagpipers, Marching Bands, amazing military displays and mock battles with soldiers descending from the castle ramparts.
Edinburgh Fringe Festival (September): a celebration of art and culture, established in 1947 as an alternative to the Edinburgh International Festival with exhibitions and events categorised into sections such as theatre, comedy and dance.
Most booked rental companies in Edinburgh
There are several campervan rental companies in or near Edinburgh. This means you'll have a good choice of campervans to choose from for your road trip in Scotland. CamperDays only partners with 100% professional companies, so your vehicle is guaranteed to be comfortable, well-equipped, safe, and, most importantly, fun to drive.
Just go
The Just go depot is close to Edinburgh Airport and you can choose from two or four-berth campervans. Standard insurance and unlimited mileage are included with your booking.
Apollo
The Apollo pick-up point is just outside Edinburgh Airport. Apollo has a range of campervans that comfortably sleep up to six people. Your booking includes unlimited mileage and standard insurance.
Bunk Campers
The Bunk Campers depot is a short taxi drive from Edinburgh Airport. It has two, four, and six-berth campervans in its fleet. Standard insurance and unlimited mileage are part of your vacation package.
iNDiE campers
With a flexible pick-up point just outside Edinburgh Airport, iNDiE offers a flexible start to your road trip. Choose a compact two-berth vehicle for a romantic break or a larger model for family vacations. Standard insurance is included with your iNDiE booking.
Spaceships
Spaceships has customized its campervans to sleep from one to six people and they can be collected from near Edinburgh Airport. Its vehicles are ideal whether you're planning a long road trip, a romantic break, or taking in a summer festival.
Which campervan is best for you?
Small RV
2 - 4 people
Fuel consumption: 10 - 20 l / 100 km
For people who don't need much space
Pros: mobile, compact, low rental price
Luxury RV
3 - 7 people
Fuel consumption: ca. 25 l / 100 km
For people who like high comfort
Pros: spacious, high comfort, exclusive equipment
Large motorhomes
3 - 7 people
Fuel consumption: ca. 25 - 35 l / 100 km
For experienced drivers
Pros: comfortable, spacious
4WD campers
2 - 4 people
Fuel consumption: ca. 16 l / 100 km
For people who love exploring the landscape
Pros: powerful engine, all-terrain
Truck campervan
2 - 5 people
Fuel consumption: ca. 30 l / 100 km
For intermediate drivers
Pros: all-terrain, comfortable, mobile, powerful engine
More than 700 locations worldwide
Worldwide campervan rental
Compare the prices for different campervans, locations, and dates in our price comparison tool and find the most affordable option for your trip.
We will help you find the perfect campervan for your trip

Our partners are available across the globe at more than 700 locations

We guarantee clear pricing and 100% transparency