10 offers
for your holiday in Edinburgh
Urban Plus
McRent4.5/538 km from Edinburgh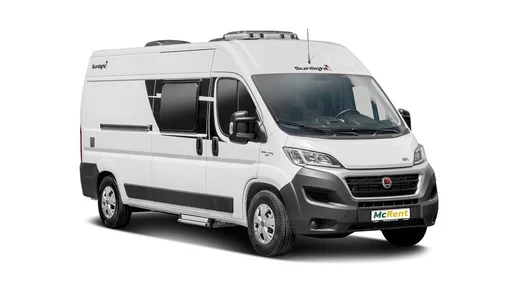 +8
2 adults
Manual
Diesel
Kitchen
Unlimited kilometres
1 beds
AC
Shower/WC
€1,693.00
 / 
€120.93

 per night
Surfer Suite
roadsurfer4/513 km from Edinburgh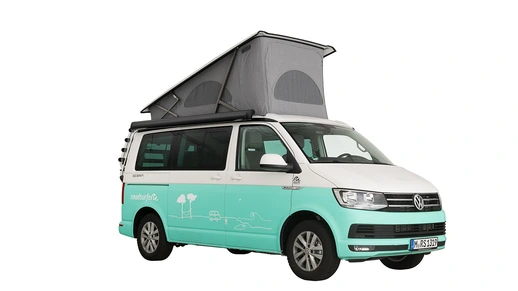 +9
4 adults
Automatic
Diesel
Kitchen
Unlimited kilometres
2 beds
AC
Pets allowed
€1,730.00
 / 
€123.57

 per night
Urban Luxury
McRent4.5/538 km from Edinburgh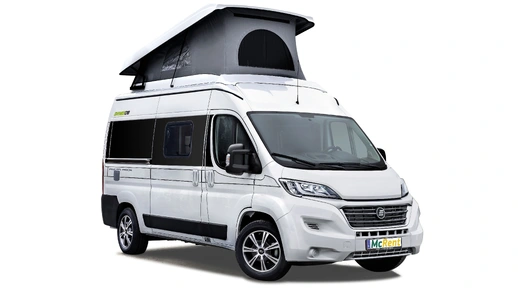 +7
4 adults
Manual
Diesel
Kitchen
Unlimited kilometres
2 beds
AC
Shower/WC
€1,786.00
 / 
€127.57

 per night
Couple Cottage
roadsurfer4/513 km from Edinburgh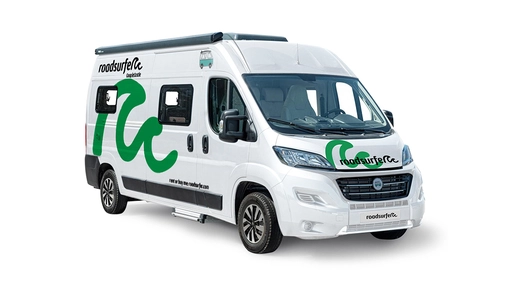 +7
2 adults
Diesel
Kitchen
Unlimited kilometres
1 beds
AC
Shower/WC
Pets allowed
€1,814.00
 / 
€129.57

 per night
Family Standard
McRent4.5/538 km from Edinburgh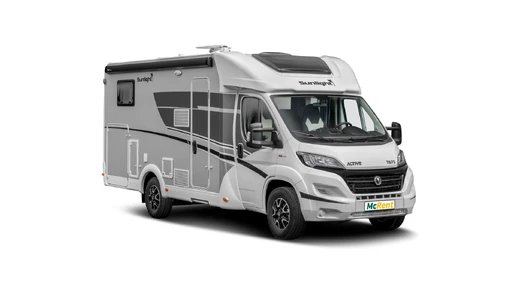 +10
4 adults
Manual
Diesel
Kitchen
Unlimited kilometres
3 beds
AC
Shower/WC
€1,838.00
 / 
€131.29

 per night
Family Finca
roadsurfer4/513 km from Edinburgh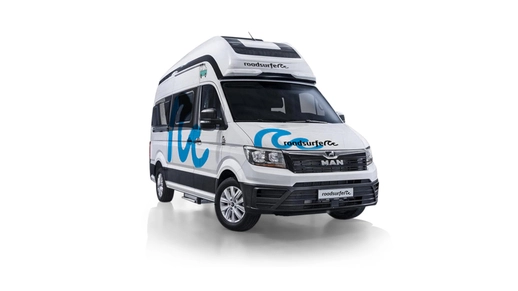 +9
2 adults/2 children
Automatic
Diesel
Kitchen
Unlimited kilometres
2 beds
AC
Shower/WC
Pets allowed
€1,890.00
 / 
€135.00

 per night
Comfort Standard
McRent4.5/538 km from Edinburgh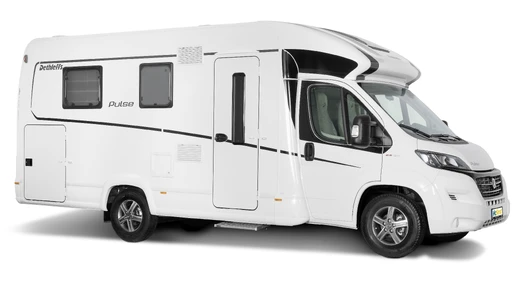 +7
2 adults
Manual
Diesel
Kitchen
Unlimited kilometres
1 beds
AC
Shower/WC
€1,911.00
 / 
€136.50

 per night
Family Plus
McRent4.5/538 km from Edinburgh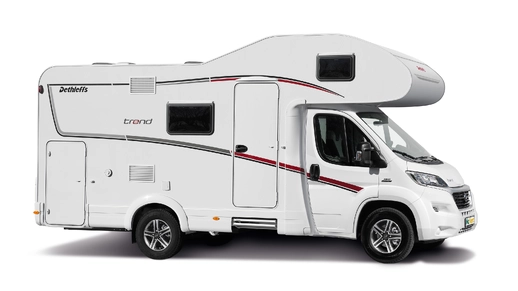 +11
3 adults/2 children
Manual
Diesel
Kitchen
Unlimited kilometres
4 beds
AC
Shower/WC
€1,911.00
 / 
€136.50

 per night
Road House
roadsurfer4/513 km from Edinburgh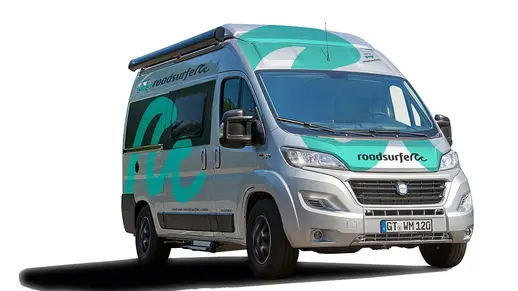 +5
4 adults
Diesel
Kitchen
Unlimited kilometres
2 beds
AC
Shower/WC
Pets allowed
€1,950.00
 / 
€139.29

 per night
Family Luxury
McRent4.5/538 km from Edinburgh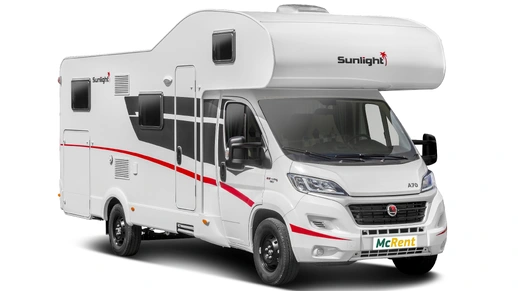 +8
3 adults/2 children
Manual
Diesel
Kitchen
Unlimited kilometres
3 beds
AC
Shower/WC
€1,983.00
 / 
€141.64

 per night
Reviews Overview
CamperDays stands for transparency! That's why we give every customer the opportunity to share their experiences with other customers after their campervan trip.
Destinations and rental stations in the United Kingdom
By Region
By City
Why is it worth booking a camper rental in Edinburgh early?
Pick up an RV rental in Edinburgh and you are in the perfect place to start an exciting road trip. You don't have to drive far from Scotland's capital to explore dramatic mountain landscapes, mysterious lochs where legends abound, and beautiful countryside. You could even go further afield and do some island hopping to Shetland, the Hebrides, or Orkney. There is also lots to see and do in Edinburgh so be sure to spend a few days here at the start or finish of your vacation. The Scottish countryside is a riot of color in spring while summer temperatures are ideal for hiking and countryside adventures. These are also the busiest times for campervan rental in Edinburgh. To beat the rush and be sure of getting the exact dates and camper to rent in Edinburgh that you want, CamperDays recommends booking several months in advance. When you choose a campervan to hire in Edinburgh, the friendly and knowledgeable CamperDays customer service team is on hand to answer any queries you may have. Your booking also comes with a transparent cancellation policy and no hidden charges should you need to change your vacation dates. Taking a vacation in an RV rental from Edinburgh has many advantages. These include total freedom to set your own itinerary and a very budget-friendly way of enjoying a vacation in Scotland. While a camper to hire in Edinburgh may seem quite expensive at first, once you compare it with the cost of hotel accommodation, car rental, and dining out, you'll soon see how cost-effective it is.
Our partners
Pick-up locations in Edinburgh and nearby
We need your consent to load the Google Maps service!
We use Google Maps to embed content that may collect data about your activity. Please review the details and accept the service to see this content.
Stations near Edinburgh
roadsurfer
R6 Industrial Estate
EH28 8LH United Kingdom
McRent
1 Mossburn Avenue
ML7 5PX United Kingdom
More questions about renting a campervan?
Would you like to enquire about your campervan before you book or do you need more information? We are here for you! You can reach us from Monday to Friday (9:00 am to 5:00 pm) by telephone or at any time at our .
Our top tips on renting a campervan for a city break in Edinburgh
The busiest period for renting a campervan is from May until September so booking in advance is recommended.
Campervan offers for couples in Edinburgh
For a romantic trip for two exploring Edinburgh and other cities nearby, a smaller motorhome is just right. Discover our selection of vehicles for two people and explore together.


Campervan offers for families in Edinburgh
If you want to go on a family camping holiday in Edinburgh, we recommend a large motorhome. Alcove models are very popular with families with children, as the motorhomes are spacious and have several sleeping and seating areas.


Campervan offers for dog owners in Edinburgh
Whether it's a campervan or a classic motorhome, there are now several rental companies in Edinburgh that allow pets in their vehicles. In the CamperDays search, you can easily search for suitable offers using the "Pets allowed" filter.


Some of Edinburgh's best sights
In Edinburgh there is lots to do and see and below we have put together some of the sights to visit:
Edinburgh Castle
Edinburgh Castle was built on an extinct volcano called Castle Rock and it is the landmark of the Scottish capital.

The oldest surviving building, St Margaret's Chapel, was built in the 12th century.

Booking your tickets in advance online is advised.
Palace of Holyrood House and Holyrood Abbey
The centre of Scottish history and remains the official residence of the monarchy in Scotland.

Visit the historic apartments of Mary Queen of Scots and the state apartments famous for their fine tapestries and furnishings.

The Great Gallery houses portraits of the many Scottish kings, whilst the Queen's Gallery, which opened in 2002, has varied changing exhibitions.
Calton Hill and the Scottish National Monument
For a stunning, panoramic view of Edinburgh make your way up to Calton Hill.

Calton Hill is marked as a UNESCO World Heritage site. It is also famous for its collection of historic monuments, including the very striking National Monument, which was inspired by the Parthenon in Athens.
The Sheep Heid Inn
Reported to be the oldest pub in Scotland, dating back to 1360.

The pub serves traditional Scottish cuisine. It also has traditional décor and what is said to be the oldest surviving skittle in Scotland.
Events and festivals in Edinburgh
Royal Highland Show (June or July): one of Scotland's biggest agricultural festivals. Highlights include the food court competitions for best local produce such as cheese, bread and ice-cream etc. Handmade goods and custom artwork are available to see and buy, and the weekend rounds off with traditional ceilidh band performances.
Scottish Real Ale Festival (3 days in July): with live music and pipe bands this is the biggest beer festival in Scotland. They showcase hundreds of real ales from the many breweries in Scotland, some of the best beers in the UK and from around the world.
Edinburgh International Festival (August): considered the world's largest annual, cultural festival, with a celebration of music, theatre, opera and dance performances across the city.
Edinburgh Military Tattoo (August): the show features an entertaining mix of Bagpipers, Marching Bands, amazing military displays and mock battles with soldiers descending from the castle ramparts.
Edinburgh Fringe Festival (September): a celebration of art and culture, established in 1947 as an alternative to the Edinburgh International Festival with exhibitions and events categorised into sections such as theatre, comedy and dance.
Campsites in Edinburgh
Edinburgh Caravan Club Site
Marine Drive 35
EH4 5EN, Edinburgh

Mortonhall Caravan & Camping Park
Mortonhall Gate 38
EH16 6TJ, Edinburgh
Linwater Caravan Park
Clifton Rd, Newbridge
EH53 0HT, Edinburgh

The Slanj Loch Lomond
Station Road
G83 7DA, Tarbet

FAQ
No. As long as it is written in English, a full driving license issued in your country of residence is all you need.

You need to be at least 21 to drive a campervan in the UK but most rental companies prefer drivers to be over 25. There may be a surcharge for younger drivers.

Yes, the main driver must always present a credit card. Details are held as a security and damages deposit.

You can drive freely across the borders into England and Wales. You can also cross to Northern Ireland as long as you have agreed to this with your rental company.

As long as you're not causing an obstruction you can park for short periods anywhere in Scotland, including national parks. There are also lots of campsites in Scotland and the Scottish Isles.

Yes. The majority of campervans are suitable for babies and young children providing you have the correct child seats. Most rental companies also have a selection of vehicles where well-behaved dogs are allowed. Always check your terms and conditions.
Which campervan is best for you?
Small RV
2 - 4 people
Fuel consumption: 10 - 20 l / 100 km
For people who don't need much space
Pros: mobile, compact, low rental price
Luxury RV
3 - 7 people
Fuel consumption: ca. 25 l / 100 km
For people who like high comfort
Pros: spacious, high comfort, exclusive equipment
Large motorhomes
3 - 7 people
Fuel consumption: ca. 25 - 35 l / 100 km
For experienced drivers
Pros: comfortable, spacious
4WD campers
2 - 4 people
Fuel consumption: ca. 16 l / 100 km
For people who love exploring the landscape
Pros: powerful engine, all-terrain
Truck campervan
2 - 5 people
Fuel consumption: ca. 30 l / 100 km
For intermediate drivers
Pros: all-terrain, comfortable, mobile, powerful engine
More than 700 locations worldwide
Worldwide campervan rental
Compare the prices for different campervans, locations, and dates in our price comparison tool and find the most affordable option for your trip.
We will help you find the perfect campervan for your trip

Our partners are available across the globe at more than 700 locations

We guarantee clear pricing and 100% transparency