15 offers
for your holiday in Paris
Beach Hostel
roadsurfer4/517 km from Paris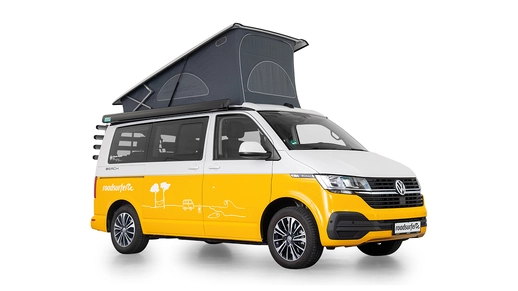 +9
4 adults/1 children
Automatic
Diesel
Kitchen
Unlimited kilometres
2 beds
AC
Pets allowed
€1,084.00
 / 
€77.43

 per night
Surfer Suite
roadsurfer4/517 km from Paris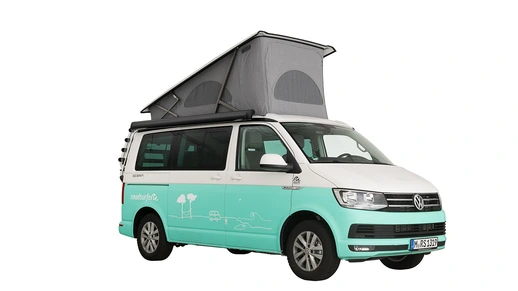 +9
4 adults
Automatic
Diesel
Kitchen
Unlimited kilometres
2 beds
AC
Pets allowed
€1,280.00
 / 
€91.43

 per night
Camper Cabin
roadsurfer4/517 km from Paris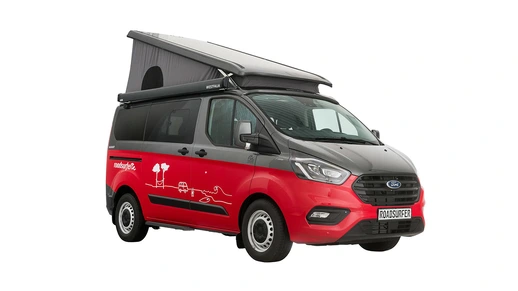 +9
4 adults/1 children
Automatic
Diesel
Kitchen
Unlimited kilometres
2 beds
AC
Pets allowed
€1,280.00
 / 
€91.43

 per night
Travel Home
roadsurfer4/517 km from Paris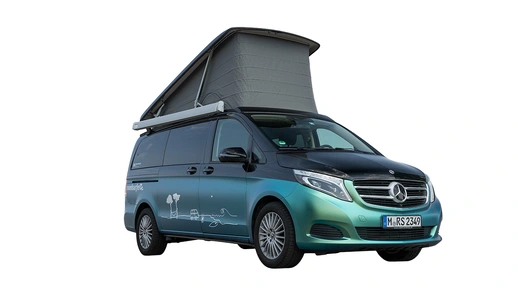 +7
4 adults
Automatic
Diesel
Kitchen
Unlimited kilometres
2 beds
AC
Pets allowed
€1,364.00
 / 
€97.43

 per night
Camper Cabin Deluxe
roadsurfer4/517 km from Paris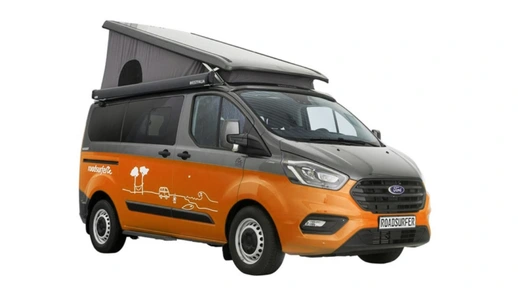 +8
4 adults/1 children
Automatic
Diesel
Kitchen
Unlimited kilometres
2 beds
AC
Pets allowed
€1,364.00
 / 
€97.43

 per night
Couple Cottage
roadsurfer4/517 km from Paris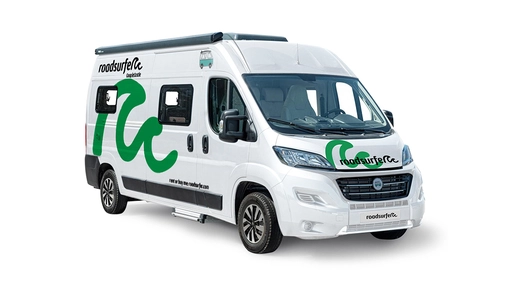 +7
2 adults
Diesel
Kitchen
Unlimited kilometres
1 beds
AC
Shower/WC
Pets allowed
€1,494.00
 / 
€106.71

 per night
Road House
roadsurfer4/517 km from Paris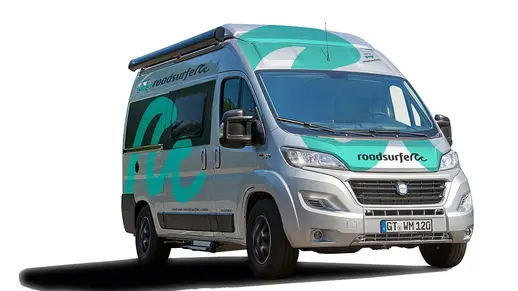 +5
4 adults
Diesel
Kitchen
Unlimited kilometres
2 beds
AC
Shower/WC
Pets allowed
€1,550.00
 / 
€110.71

 per night
Family Finca
roadsurfer4/517 km from Paris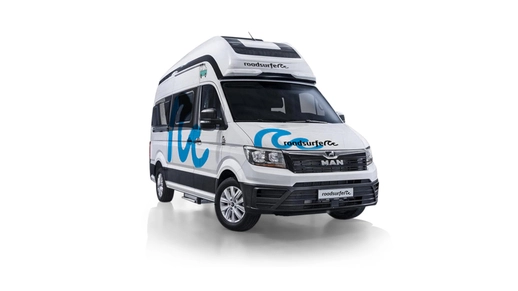 +9
2 adults/2 children
Automatic
Diesel
Kitchen
Unlimited kilometres
2 beds
AC
Shower/WC
Pets allowed
€1,550.00
 / 
€110.71

 per night
Cozy Cottage
roadsurfer4/522 km from Paris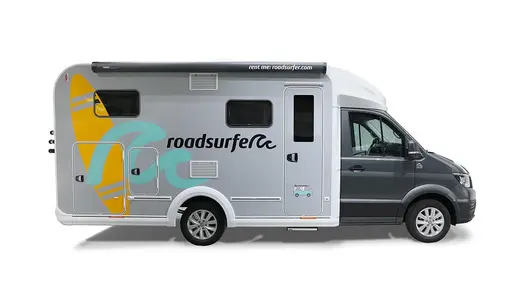 +7
2 adults/1 children
Automatic
Diesel
Kitchen
Unlimited kilometres
2 beds
AC
Shower/WC
Pets allowed
€1,690.00
 / 
€120.71

 per night
Family Standard
McRent4.5/587 km from Paris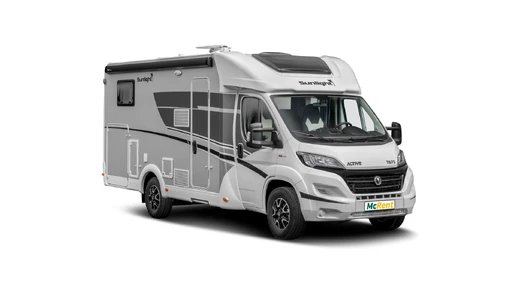 +10
4 adults
Manual
Diesel
Kitchen
Unlimited kilometres
3 beds
AC
Shower/WC
€2,071.00
 / 
€147.93

 per night
Family Plus
McRent4.5/587 km from Paris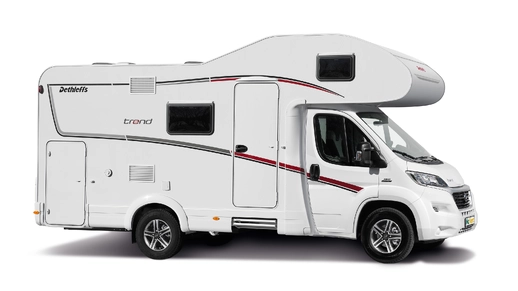 +11
3 adults/2 children
Manual
Diesel
Kitchen
Unlimited kilometres
4 beds
AC
Shower/WC
€2,152.00
 / 
€153.71

 per night
Reviews Overview
CamperDays stands for transparency! That's why we give every customer the opportunity to share their experiences with other customers after their campervan trip.
A Guide to RV Rental France With CamperDays
From mountains to amazing coastlines, plains to woodlands, castles to historic monuments, France has it all. Magnificent natural landscapes alongside a deep cultural heritage ensure France is the most preferred tourist destination in the world. France is an epic place with a vast array of excellent road trips to choose from, great campsites, and many facilities for a camper in France. An RV Rental in France is a great solution when you want to explore the unique geography and enjoy a scenic road trip. Need to rent a mobile home in France? With so many campervans for hire in France, picking the right RV rental in France for your trip might feel somewhat overwhelming. That said, CamperDays is the ideal platform for travelers who wish to take road trips and need campervans. Let's get you started with the best tips when travelling in rentals in France.
Most Booked Rental Companies
CampingDays partners with several campervan rentals in France. Below are the most popular ones. 
Roadsurfer
Enter your preferred travel period and desired location on the platform and Roadsurfer will show you all the available motorhome in France models. They have various offerings and brands, including Volkswagen and Mercedes Benz and dog-friendly vans. Also,their camper vans are available for pickup in different locations, including Lyon, Bordeaux, Paris, and Aix-Marseille. Awesome perks of booking with them include a ready-to-use cutlery package, roadside assistance coverage, vouchers, and more. 
Indie Campers
Indie Campers has more than 2200 RVs for rental. The company has six pickup points in France, Lyon, Paris, Bordeaux, Nantes, Marseille, and Toulouse. And it's possible to modify destinations and dates for free. You can choose a full-equipped campervan or opt to rent one from an experienced camper. 
Avis Car
AvisCar-Away caters to various campervan renters, from city lovers to hikers. Moreover, they have ten departure points, including Ajaccio, Paris, Nice, Lyon, and LE MANS. They offer flexible options such as, unlimited mileage, and an additional driver. Those with pets can also rent with no extra charges. 
Blacksheep
Blacksheep deals with converted vans available in 15 car models. This camper van rental company has agencies in several locations such as St. Malo, Annecy, Biarritz, and Lyons. They offer several packages, with the most basic allowing up to 200kms and the all-inclusive offering unlimited mileage. The European presence includes 34 agencies which mean you can travel abroad from France with ease
More questions about renting a campervan?
Would you like to enquire about your campervan before you book or do you need more information? We are here for you! You can reach us from Monday to Friday (9:00 am to 5:00 pm) by telephone or at any time at our .
Our top tips on renting a campervan in France
Campervan holidays in France are ideal for a long relaxing holiday but the busiest period for renting a campervan is from May until September so booking in advance is highly recommended.
Campervan offers for couples in France
For a romantic trip for two exploring France and other cities nearby, a smaller motorhome is just right. Discover our selection of vehicles for two people and explore together.


Campervan offers for families in France
If you want to go on a family camping holiday in France, we recommend a large motorhome. Alcove models are very popular with families with children, as the motorhomes are spacious and have several sleeping and seating areas.


Campervan offers for dog owners in France
Whether it's a campervan or a classic motorhome, there are now several rental companies in France that allow pets in their vehicles. In the CamperDays search, you can easily search for suitable offers using the "Pets allowed" filter.


Wine and waves: Dream routes for campervan voyages through France
No matter which region in France you visit with your campervan: You will find cultural and scenic highlights everywhere. From Nantes you can arrange exciting tours to Brittany. For example, you can rent a campervan and explore France by driving along the coastline. Or you start in Bordeaux and follow the names of the famous wineries, which string together like pearls of a necklace.
At the gates of Rouen, Normandy invites you on a round trip. After a view from the limestone cliffs at Dieppe, you first drive along the "Alabaster Coast", where its lively harbour towns spoil you with delicious fish dishes. From Le Havre you cross the imposing Pont de Normandie bridge to Honfleur with its lively street restaurants and galleries.
We continue along the flower coast with its sophisticated seaside resorts Deauville and Cabourg. After a relaxing stay on the beach you will head for the historic cities of Caen and Bayeux. Experience medieval flair and seafaring romance in Granville before the route takes you to the famous monastery island of Le Mont St. Michel. Crowning conclusion of the tour: a panoramic view from the tower of the abbey church.
Would you like to experience a leisurely tour with full enjoyment? You will find the necessary ingredients in Alsace. The highlight is your visit to Strasbourg. If you are travelling in France with your campervan, you can also head for a variety of attractions away from the crowded wine roads. Beautiful destinations include Cleebourg, Saverne and Wissenbourg. In the tranquil Hunsbach and Seebach half-timbered houses exude a nostalgic flair.
Some of France's most well-known attractions
France is world renowned for its history, culture and slower place of life. Below we have put together some of the best sights to visit:
Reims Cathedral
Notre-Dame de Reims, is a Roman Catholic cathedral in the French city of Reims. Built in the 13th century it is the traditional location for the coronation of the kings of France.

The cathedral is a stunning example of High Gothic architecture. The magnificent exterior features many flying buttresses and sculpted angels whilst the inside is known for its ambience of spirituality.
Plage de la Paloma
The place to go for complete relaxation. Located in a quiet cove, on the Saint-Jean-Cap-Ferrat peninsula, Paloma beach has long been considered one of the French Riviera's most beautiful beaches.

The beach, which opens daily from 10am until 7pm during the summer season, offers a variety of water sports and on-site facilities such as beach umbrellas and sun loungers for rent, changing rooms and lifeguard supervision.
Luberon in Provence
The Luberon region of Provence is world famous for its outstanding natural beauty including craggy limestone hills, olive groves and forested valleys.

The countryside also boasts a rich and colourful history with its numerous medieval hilltop villages.
Colmar
Head to Colmar if you are looking for a picture-perfect old town in the heart of the wine country. Explore the many cobbled alleyways lined with half-timbered medieval and early Renaissance buildings before moving on to the canals and pastel coloured houses.

Situated on the Alsace Wine Route, Colmar is just one of many must-see villages with local vineyards specialising in Riesling and Gewurztraminer wines.
Events and festivals in France
Mardi Gras (February or March): one of the best places to enjoy the Mardi Gras festivities is Nice. Locals parade around the city wearing giant, colourful masks and end the 10-day celebration with music performances, street theatre and a very colourful firework display.
Cannes Film Festival (May): an annual film festival, known for previewing some of the world's most exciting films. The public can also join in the event by visiting the Cinéma de la Plage, which is a public open-air cinema on the beach.
Bastille Day (14th July): a bank holiday in France which marks the anniversary of the 1789 storming of the Bastille. Celebrations can be found all over the country but Paris city centre is the most famous with varied parades during the day followed by a huge firework display in the evening.
Campsites in France
Camping Le Grand Large
Route du Grand Large 11
50340 Les Pieux

Camping Le Bordeneo
Lieu dit Bordénéo
56360 Le Palais
Domaine De La Bergerie
1960 Route Départementale 8
83520 Roquebrune Sur Argens

Camp Du Domaine
Route de Bénat 2581
83230 Bormes Les Mimosas
FAQs
Fortunately, the driving rules for a camper rental in France are similar to other vehicles. You can drive overland to Switzerland, Italy, and other nearby countries. All you need is a driver's license. Even though people recommend having an International Driver's License, it's not a requirement by law. Also, depending on your nationality, you may need a visa. Passports are an obvious requirement. Ensure you also have the campervan rental paperwork and membership documents for the camping association if you belong to one.

Generally, the minimum age requirement to hire a campervan is 21. However, some campervan rentals specify renters to be at least 25 years, and some are even 30. In some cases, primary renters who are 21 may have to pay extra because of insurance.

"le camping Sauvage," a.k.a wild camping, refers to parking and sleeping in your campervan in France. Fortunately, it is legal to wild camp. However, there are specific conditions. Unless it is a designated camping site: 1) You must get permission from the landowner to sleep on private property 2) It's illegal to sleep in a camper on the French coast 3) You must not wild camp in historic areas or national parks 4) French authorities can set special rules in specific locations which you must adhere to.

France has many autoroutes i.e., private roads. These roads always have signage, typically blue, so you'll know whether you are about to enter one. If you decide to use autoroutes, you'll receive a toll ticket upon entry. You'll then pay at the end of your journey, depending on the distance covered.
More than 700 locations worldwide
Worldwide campervan rental
Compare the prices for different campervans, locations, and dates in our price comparison tool and find the most affordable option for your trip.
We will help you find the perfect campervan for your trip

Our partners are available across the globe at more than 700 locations

We guarantee clear pricing and 100% transparency