45 offers
for your holiday in Sydney
Alpha Budget
Spaceships3/51 km from Sydney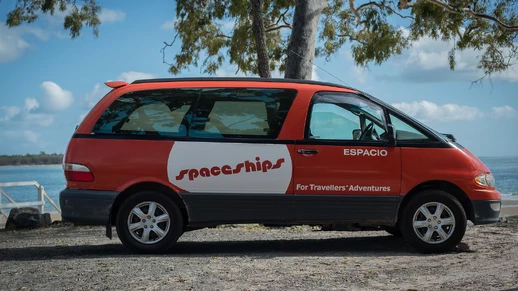 +8
2 adults
Automatic
Petrol
Kitchen
Unlimited kilometres
1 beds
AC
Pets allowed
€981.00
 / 
€70.07

 per night
Jucy Crib
Jucy3/54 km from Sydney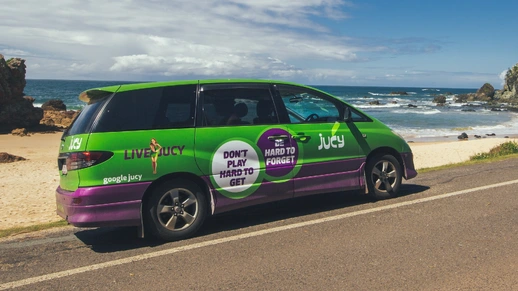 +9
2 adults
Automatic
Petrol
Kitchen
Unlimited kilometres
1 beds
AC
€1,060.00
 / 
€75.71

 per night
Beta
Spaceships3/51 km from Sydney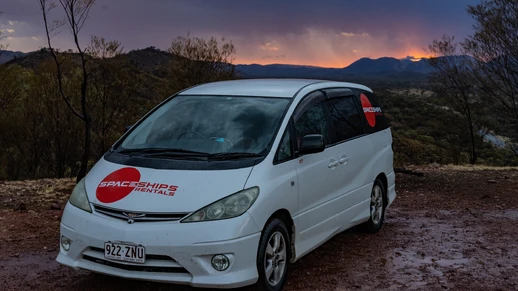 +12
2 adults
Automatic
Petrol
Kitchen
Unlimited kilometres
1 beds
AC
€1,075.00
 / 
€76.79

 per night
Chubby Camper
Travellers Autobarn3/52 km from Sydney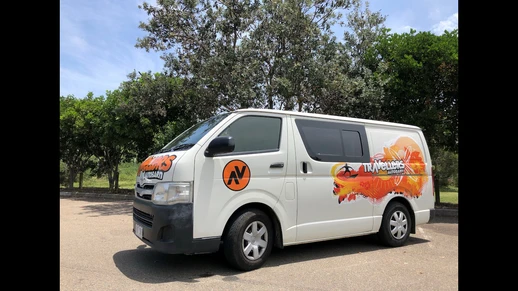 +17
2 adults
Manual
Petrol
Kitchen
Unlimited kilometres
1 beds
AC
€1,104.00
 / 
€78.86

 per night
Jucy Crib+
Jucy3/54 km from Sydney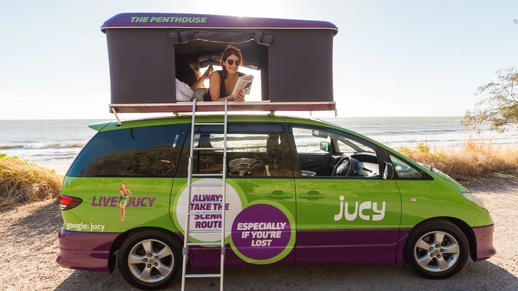 +8
4 adults
Automatic
Petrol
Kitchen
Unlimited kilometres
2 beds
AC
€1,150.00
 / 
€82.14

 per night
Beta 2S
Spaceships3/51 km from Sydney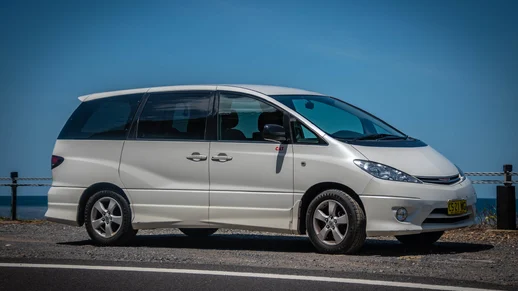 +8
2 adults
Automatic
Petrol
Kitchen
Unlimited kilometres
1 beds
AC
€1,168.00
 / 
€83.43

 per night
Jucy Condo
Jucy3/54 km from Sydney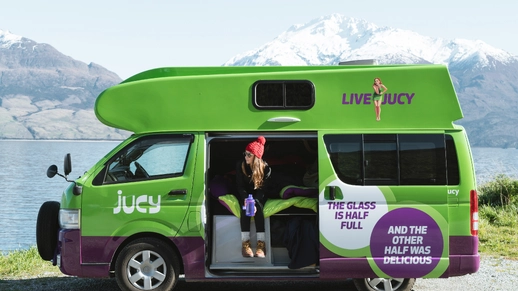 +11
4 adults
Automatic
Kitchen
Unlimited kilometres
2 beds
AC
€1,321.00
 / 
€94.36

 per night
Kuga Camper
Travellers Autobarn3/52 km from Sydney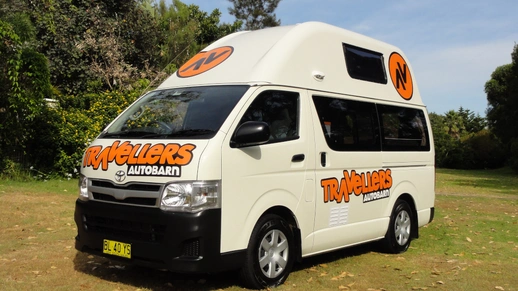 +21
2 adults/1 children
Manual
Petrol
Kitchen
Unlimited kilometres
2 beds
AC
€1,328.00
 / 
€94.86

 per night
Hippie Hitop Camper
Hippie2/511 km from Sydney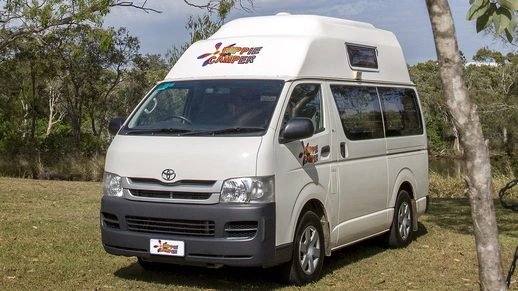 +9
2 adults
Petrol
Kitchen
Unlimited kilometres
1 beds
AC
€1,471.00
 / 
€105.07

 per night
Hippie Endeavour
Hippie2/511 km from Sydney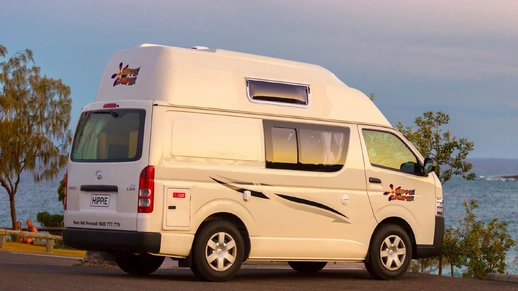 +11
2 adults/2 children
Petrol
Kitchen
Unlimited kilometres
2 beds
AC
€1,619.00
 / 
€115.64

 per night
Cheapa Hitop
Cheapa Campa2.5/511 km from Sydney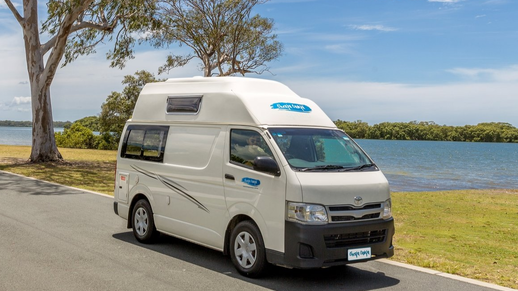 +9
2 adults
Automatic
Kitchen
Unlimited kilometres
1 beds
AC
€1,638.00
 / 
€117.00

 per night
Mighty Highball
Mighty3/511 km from Sydney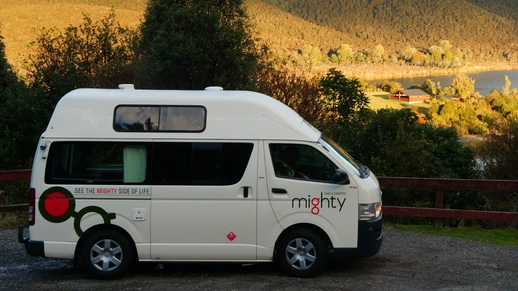 +8
2 adults
Automatic
Kitchen
Unlimited kilometres
AC
€1,639.00
 / 
€117.07

 per night
Apollo Hitop Ultra
Apollo3.5/511 km from Sydney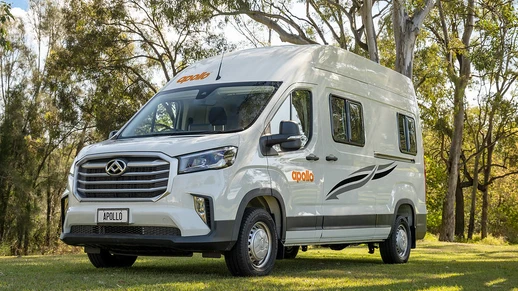 +8
2 adults
Automatic
Diesel
Kitchen
Unlimited kilometres
1 beds
AC
€1,883.00
 / 
€134.50

 per night
Britz HiTop
Britz4/511 km from Sydney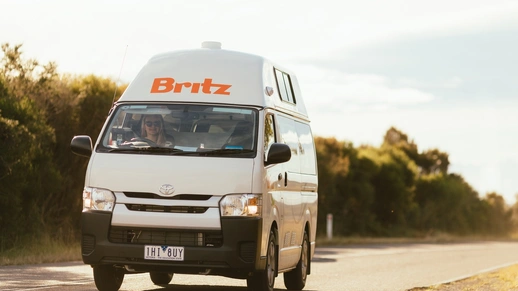 +11
2 adults
Automatic
Kitchen
Unlimited kilometres
1 beds
AC
€1,914.00
 / 
€136.71

 per night
Mighty Double Down
Mighty3/511 km from Sydney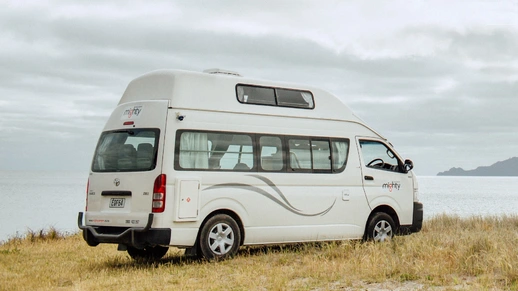 +8
4 adults
Automatic
Kitchen
Unlimited kilometres
AC
€1,947.00
 / 
€139.07

 per night
Cheapa Endeavour
Cheapa Campa2.5/511 km from Sydney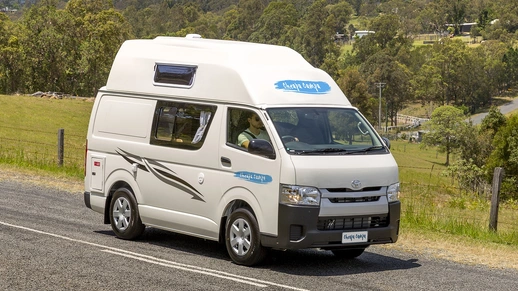 +11
2 adults/2 children
Automatic
Kitchen
Unlimited kilometres
2 beds
AC
€1,953.00
 / 
€139.50

 per night
Mighty Deuce
Mighty3/511 km from Sydney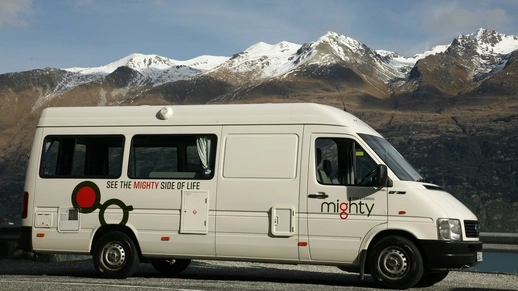 +9
2 adults
Automatic
Diesel
Kitchen
Unlimited kilometres
AC
Shower/WC
€2,176.00
 / 
€155.43

 per night
Apollo Endeavour
Apollo3.5/511 km from Sydney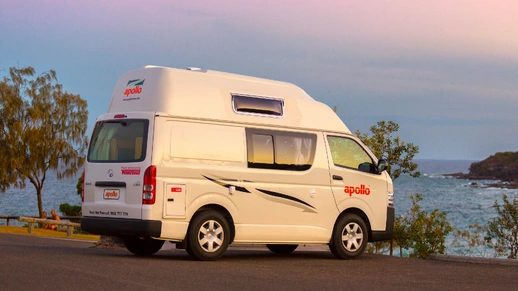 +12
2 adults/2 children
Automatic
Kitchen
Unlimited kilometres
2 beds
AC
€2,201.00
 / 
€157.21

 per night
Britz Voyager
Britz4/511 km from Sydney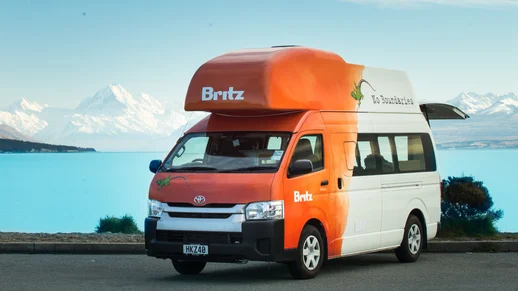 +9
4 adults
Automatic
Kitchen
Unlimited kilometres
2 beds
AC
€2,209.00
 / 
€157.79

 per night
Mighty Deuce Plus
Mighty3/511 km from Sydney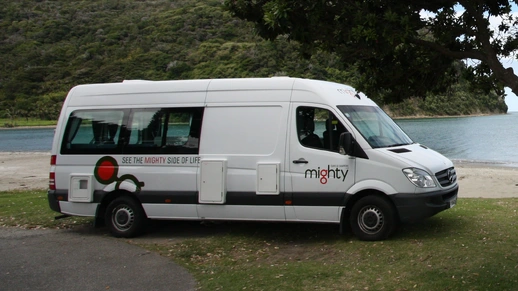 +8
2 adults/1 children
Automatic
Diesel
Kitchen
Unlimited kilometres
AC
Shower/WC
€2,252.00
 / 
€160.86

 per night
Cheapa 2 Berth
Cheapa Campa2.5/511 km from Sydney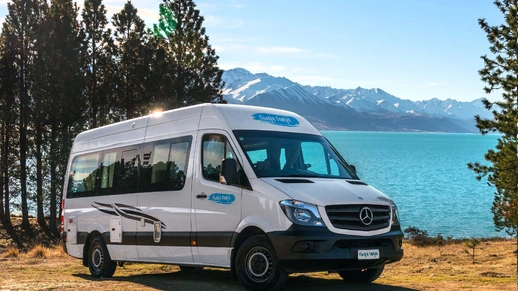 +9
2 adults
Automatic
Diesel
Kitchen
Unlimited kilometres
1 beds
AC
Shower/WC
€2,288.00
 / 
€163.43

 per night
Apollo Euro Mini
Apollo3.5/511 km from Sydney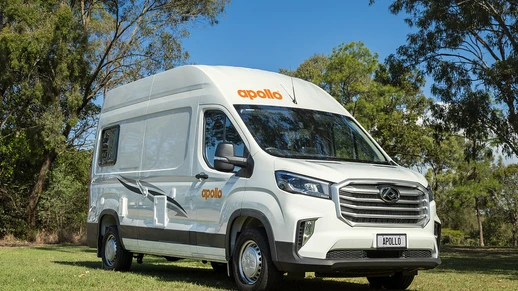 +11
2 adults
Automatic
Diesel
Kitchen
Unlimited kilometres
1 beds
AC
Shower/WC
€2,339.00
 / 
€167.07

 per night
Apollo Euro Tourer
Apollo3.5/511 km from Sydney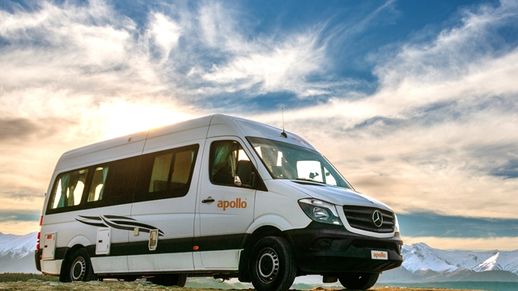 +12
2 adults
Automatic
Diesel
Kitchen
Unlimited kilometres
1 beds
AC
Shower/WC
€2,390.00
 / 
€170.71

 per night
Britz Venturer
Britz4/511 km from Sydney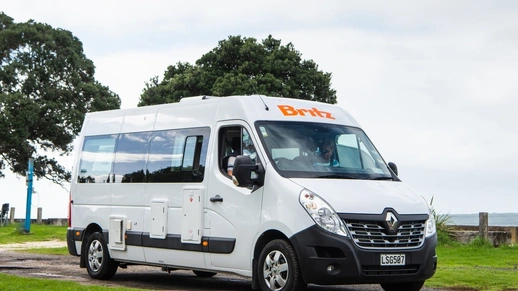 +8
2 adults
Automatic
Diesel
Kitchen
Unlimited kilometres
1 beds
AC
Shower/WC
€2,429.00
 / 
€173.50

 per night
Polaris 6
STAR4/54 km from Sydney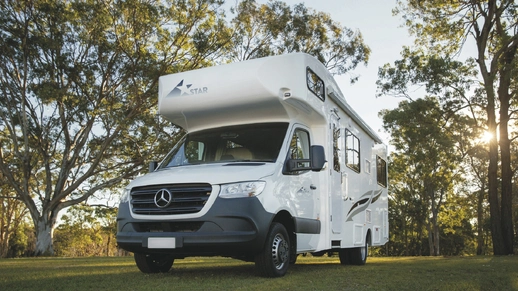 +6
4 adults/2 children
Automatic
Diesel
Kitchen
Unlimited kilometres
3 beds
AC
Shower/WC
Pets allowed
€2,456.00
 / 
€175.43

 per night
Britz Venturer Plus
Britz4/511 km from Sydney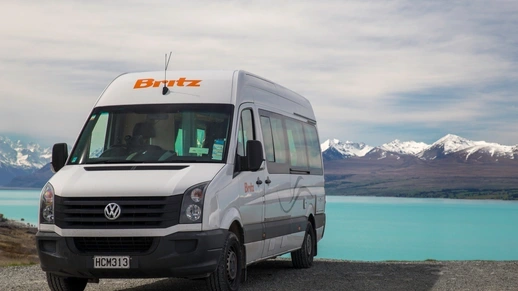 +9
2 adults/1 children
Automatic
Diesel
Kitchen
Unlimited kilometres
2 beds
AC
Shower/WC
€2,512.00
 / 
€179.43

 per night
Maui Ultima
Maui4.5/511 km from Sydney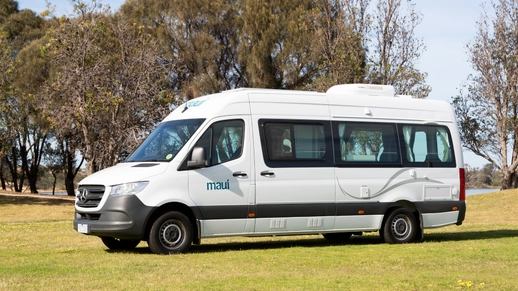 +7
2 adults
Automatic
Diesel
Kitchen
Unlimited kilometres
1 beds
AC
Shower/WC
€2,674.00
 / 
€191.00

 per night
Maui Ultima Plus
Maui4.5/511 km from Sydney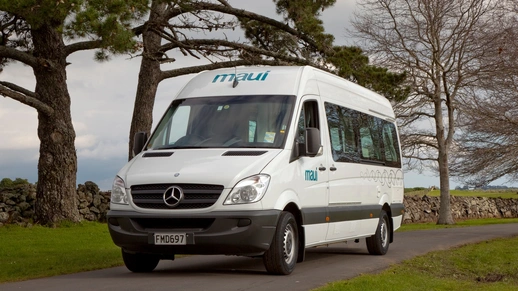 +10
2 adults/1 children
Automatic
Diesel
Kitchen
Unlimited kilometres
2 beds
AC
Shower/WC
€2,757.00
 / 
€196.93

 per night
Mighty Double Up
Mighty3/511 km from Sydney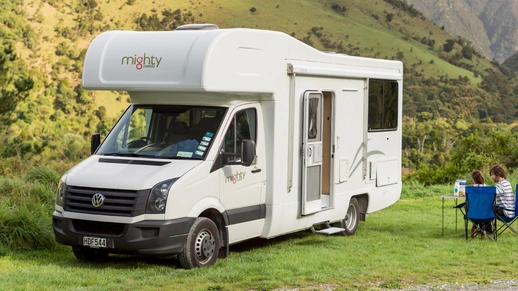 +9
4 adults
Automatic
Diesel
Kitchen
Unlimited kilometres
AC
Shower/WC
€2,803.00
 / 
€200.21

 per night
Mighty Big Six
Mighty3/511 km from Sydney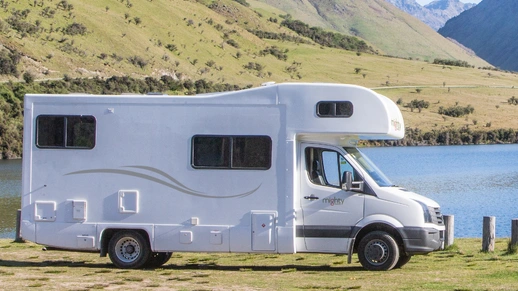 +10
4 adults/2 children
Automatic
Diesel
Kitchen
Unlimited kilometres
AC
Shower/WC
€2,897.00
 / 
€206.93

 per night
Cheapa 4 Berth
Cheapa Campa2.5/511 km from Sydney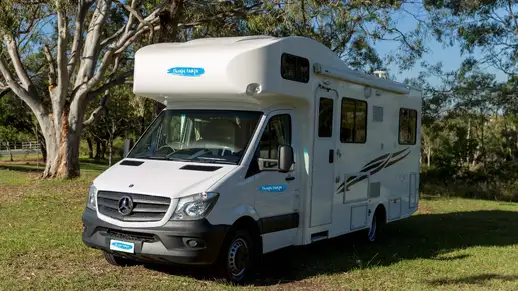 +6
4 adults
Automatic
Diesel
Kitchen
Unlimited kilometres
2 beds
AC
Shower/WC
€2,937.00
 / 
€209.79

 per night
Cheapa 6 Berth
Cheapa Campa2.5/511 km from Sydney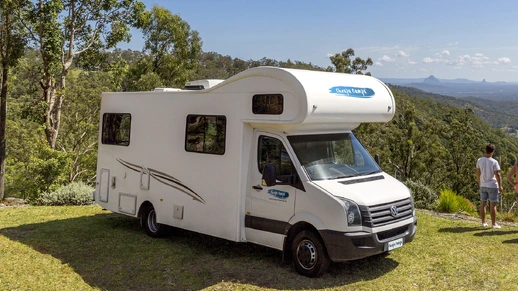 +7
6 adults
Automatic
Diesel
Kitchen
Unlimited kilometres
3 beds
AC
Shower/WC
€3,033.00
 / 
€216.64

 per night
Maui Ultima Elite
Maui5/511 km from Sydney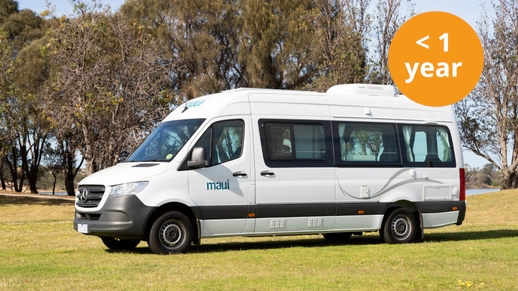 +7
2 adults
Automatic
Diesel
Kitchen
Unlimited kilometres
1 beds
AC
Shower/WC
€3,035.00
 / 
€216.79

 per night
Britz Discovery
Britz4/511 km from Sydney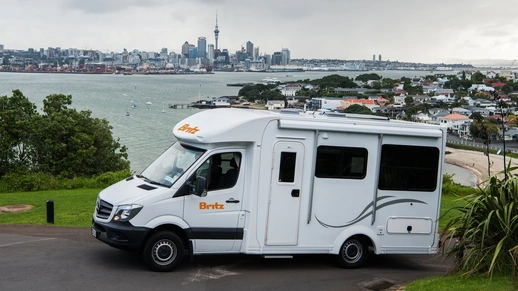 +9
4 adults
Automatic
Diesel
Kitchen
Unlimited kilometres
2 beds
AC
Shower/WC
€3,101.00
 / 
€221.50

 per night
Maui Ultima Plus Elite
Maui5/511 km from Sydney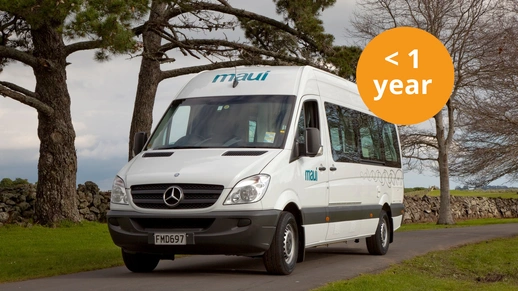 +10
2 adults/1 children
Automatic
Diesel
Kitchen
Unlimited kilometres
2 beds
AC
Shower/WC
€3,118.00
 / 
€222.71

 per night
Apollo Euro Camper
Apollo3.5/511 km from Sydney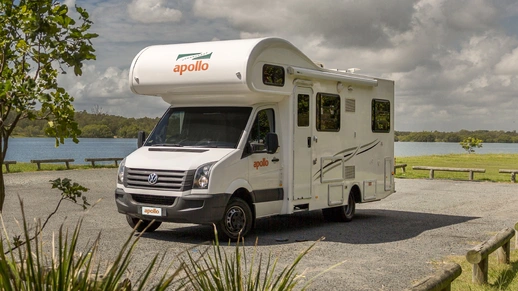 +9
4 adults
Automatic
Diesel
Kitchen
Unlimited kilometres
2 beds
AC
Shower/WC
€3,154.00
 / 
€225.29

 per night
Britz Explorer
Britz4/511 km from Sydney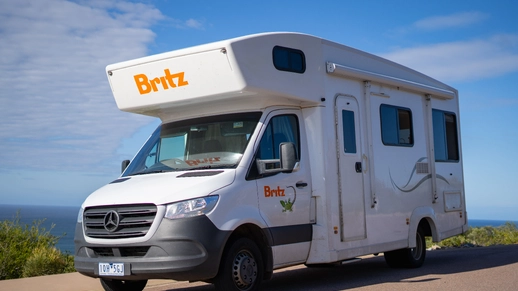 +9
4 adults
Automatic
Diesel
Kitchen
Unlimited kilometres
2 beds
AC
Shower/WC
€3,207.00
 / 
€229.07

 per night
Apollo Euro Deluxe
Apollo3.5/511 km from Sydney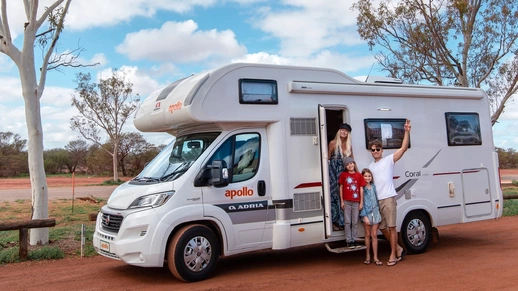 +13
6 adults
Automatic
Diesel
Kitchen
Unlimited kilometres
3 beds
AC
Shower/WC
€3,214.00
 / 
€229.57

 per night
Britz Frontier
Britz4/511 km from Sydney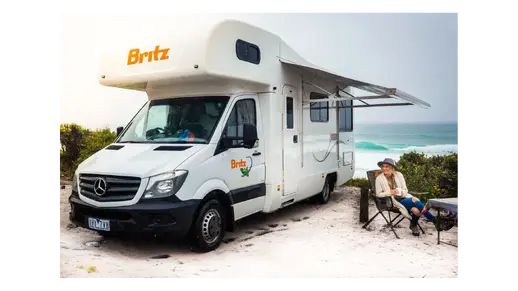 +9
6 adults
Automatic
Diesel
Kitchen
Unlimited kilometres
3 beds
AC
Shower/WC
€3,314.00
 / 
€236.71

 per night
Maui Cascade
Maui4.5/511 km from Sydney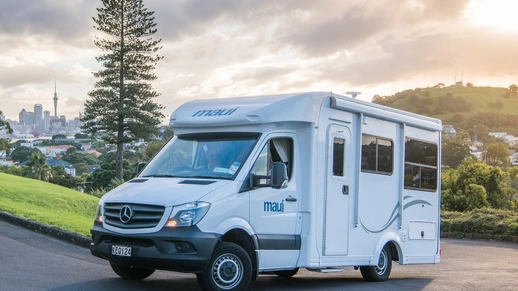 +10
4 adults
Automatic
Diesel
Kitchen
Unlimited kilometres
2 beds
AC
Shower/WC
€3,347.00
 / 
€239.07

 per night
Maui Beach
Maui4.5/511 km from Sydney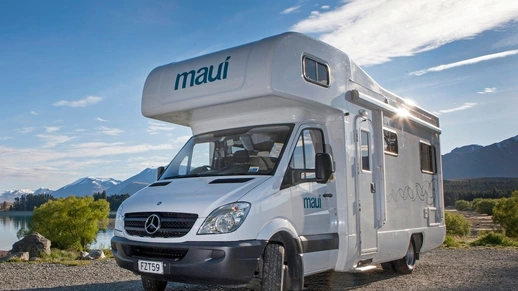 +9
4 adults
Automatic
Diesel
Kitchen
Unlimited kilometres
2 beds
AC
Shower/WC
€3,454.00
 / 
€246.71

 per night
Maui River
Maui4.5/511 km from Sydney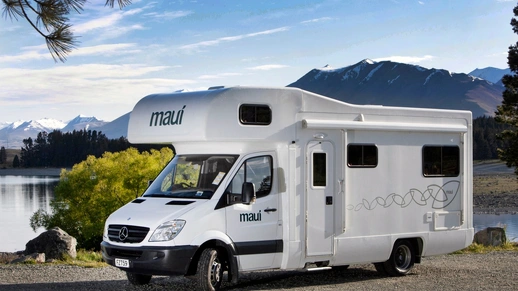 +8
6 adults
Automatic
Diesel
Kitchen
Unlimited kilometres
3 beds
AC
Shower/WC
€3,561.00
 / 
€254.36

 per night
Maui Cascade Elite
Maui5/511 km from Sydney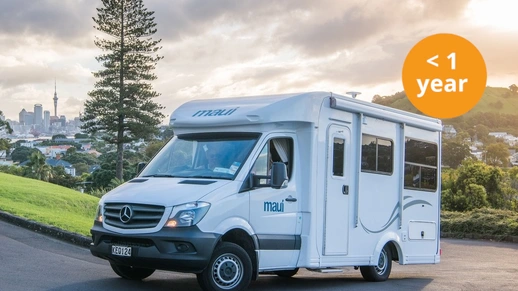 +10
4 adults
Automatic
Diesel
Kitchen
Unlimited kilometres
2 beds
AC
Shower/WC
€3,708.00
 / 
€264.86

 per night
Maui Beach Elite
Maui5/511 km from Sydney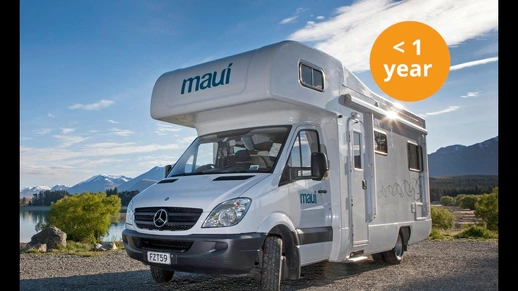 +9
4 adults
Automatic
Diesel
Kitchen
Unlimited kilometres
2 beds
AC
Shower/WC
€3,815.00
 / 
€272.50

 per night
Maui River Elite
Maui5/511 km from Sydney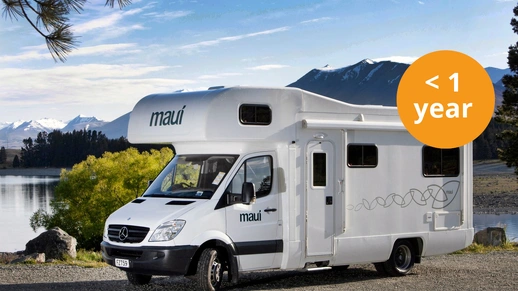 +8
6 adults
Automatic
Diesel
Kitchen
Unlimited kilometres
3 beds
AC
Shower/WC
€3,922.00
 / 
€280.14

 per night
Destinations and rental stations in Australia
A unique holiday experience
Motorhome rental in Sydney
Go on a road trip through Australia and visit cosmopolitan Sydney   
Rent a campervan in Australia and make sure to visit Sydney, one of Australia's most vibrant cities. Find out more about Sydney's history by visiting one of the famed museums or by making your way down to the Rocks with its historic buildings and cobbled streets. The city offers a wide range of heritage attractions and impressive landmarks or if you prefer to learn about the Gadigal Aboriginal people then guided tours are available. 
Why not consider visiting Paddington, which is located along the Oxford district and not far from Darlinghurst. Here you will find antique stores displaying the works of established artists, it's also a great place to shop. Sydney is also famous for its sparkling waterfront and beautiful beaches, offering a range of outdoor activities including snorkeling and scuba diving. These are just a couple of the reasons why Sydney is worth a visit.
Questions? We have answers. The 5 most frequently asked questions
To drive a campervan more commonly known as an RV in Australia you will need to have a US driver's license with which you can drive for up to three months but you do need to be aged 21 or over. Some rental companies may require further documentation so always check with the provider before booking. In addition, make sure to check speed limits and road regulations before travelling because speed limits and road regulations differ from those in America. In addition to a US passport, you will also need a visa or an Electronic Travel Authority, which is valid for 90 days.

Australia has clear but strict entry regulations for tourists. You will be required to fill in a declaration form and you must declare and allow all food, plant and animal products to be inspected upon arrival so make sure you are aware of what needs to be declared.

Camping ground prices can vary depending on the location and facilities. The average cost for camping grounds in Australia is around $20.00 per night. It is also advisable to check before booking because some camping grounds are only open during the high season.

We would recommend staying in Sydney for 2 or 3 days. This will give you enough time to visit the landmarks, take in a little shopping before relaxing on the beach.

The best time to visit Sydney is from September until November. These months are the driest which is ideal for exploring the city.
Some of Sydney's best known attractions
Sydney is known for its sparkling waterfront and amazing arts and culture scene. Below we have put together some of the best sights to visit:
Bondi Beach
Bondi Beach is only a 15-minute drive from the city and is home to one of the oldest surf clubs in the world. It also has a buzzing café scene with great places to dine. 

For a fantastic ocean view take a stroll along the cliffs from Bondi to Coogee Beach or if you prefer, enjoy the white sands and go for a swim in the crystal-clear water, making sure to stay within the safe area marked between the flags. 
Sydney Harbor Bridge
Built in 1932 it remains the world's largest steel arch bridge. You can also climb to the top to appreciate this marvel of engineering and soak up the spectacular views of Sydney Harbor.

To learn more about the fascinating history of the bridge's construction visit the museum at the southeastern pier.
Sydney Opera House
Get access behind the scenes and learn more about the history with a guided tour of this UNESCO Heritage Site. You might also want to enjoy the acoustics of the building by watching one of the varied performances such as ballet, comedy theatre. 

To get one of the best views of this architectural masterpiece make sure to take a boat ride that passes by the Opera House.
The Art Gallery of New South Wales
The building dates back to 1885 and there are various light-filled galleries and Grand Courts. The gallery displays different collections including the largest collection of Aboriginal art in Australia and contemporary art from around the world. 

Afterwards why not relax at the café or restaurant before shopping at the gallery gift store. 
Events and festivals in Austria
Sydney Comedy Festival (April- May): Sydney's biggest annual comedy event where hundreds of the world's funniest comedians, from famous Australian acts to well known international stars, take to the stage.
Vivid Sydney (May-June): an event described as a festival of light, music, and ideas. The city lights up to the sound of fantastic music performances and an array of unusual and interesting small events and workshops all around the city.
Good Food Month (October): this is the world's largest food festival, with everything from fine dining to outdoor gatherings. The Let's Do Lunch part of the festival serves up some of Sydney's finest food prepared by top chefs whilst the Night Noodle Markets transform Hyde Park into a bustling Asian street food festival.
Our partners
Pick-up locations in Sydney and nearby
We need your consent to load the Google Maps service!
We use Google Maps to embed content that may collect data about your activity. Please review the details and accept the service to see this content.
Stations near Sydney
Spaceships
1/1545 Botany Rd
2019 Australia
Travellers Autobarn
1C McPherson St
2019 Australia
Jucy
286 Coward Street
2020 Australia
STAR
286 Coward Street
NSW 2020 Australia
Categories of campervans in Sydney
Small RV
2 - 4 people
Fuel consumption: 10 - 20 l / 100 km
For people who don't need much space
Pros: mobile, compact, low rental price
Luxury RV
3 - 7 people
Fuel consumption: ca. 25 l / 100 km
For people who like high comfort
Pros: spacious, high comfort, exclusive equipment
Large motorhomes
3 - 7 people
Fuel consumption: ca. 25 - 35 l / 100 km
For experienced drivers
Pros: comfortable, spacious
4WD campers
2 - 4 people
Fuel consumption: ca. 16 l / 100 km
For people who love exploring the landscape
Pros: powerful engine, all-terrain
Truck campervan
2 - 5 people
Fuel consumption: ca. 30 l / 100 km
For intermediate drivers
Pros: all-terrain, comfortable, mobile, powerful engine
Our top tips for touring Australia in a campervan:
Going on a road trip in Australia with an RV is a great way to visit Sydney and the surrounding area. The busiest period for renting a campervan is from May until September so booking in advance is highly recommended.  
At CamperDays we offer flexible bookings, which means if your travel plans change we will immediately contact the rental company and take care of the rebooking free of charge. Many of our partners are accommodating and do not charge any rebooking fees. In case you have any questions before or after booking, you can contact our friendly customer service team by telephone.
More than 700 locations worldwide
Worldwide campervan rental
Compare the prices for different campervans, locations, and dates in our price comparison tool and find the most affordable option for your trip.
We will help you find the perfect campervan for your trip

Our partners are available across the globe at more than 700 locations

We guarantee clear pricing and 100% transparency