14 offers
for your holiday in Madrid
Beach Hostel
roadsurfer4/59 km from Madrid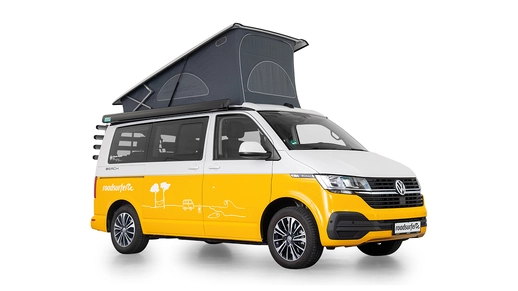 +9
4 adults/1 children
Automatic
Diesel
Kitchen
Unlimited kilometres
2 beds
AC
Pets allowed
€1,054.00
 / 
€75.29

 per night
Surfer Suite
roadsurfer4/59 km from Madrid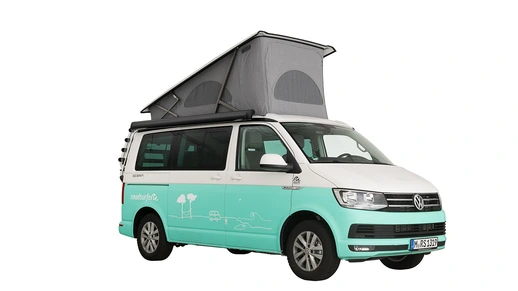 +9
4 adults
Automatic
Diesel
Kitchen
Unlimited kilometres
2 beds
AC
Pets allowed
€1,090.00
 / 
€77.86

 per night
Camper Cabin
roadsurfer4/59 km from Madrid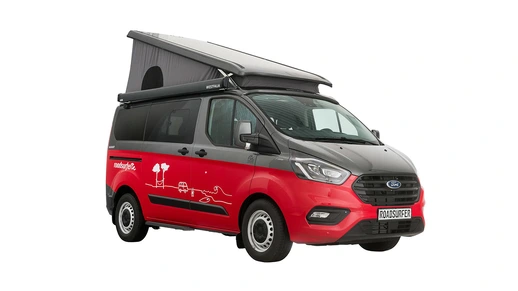 +9
4 adults/1 children
Automatic
Diesel
Kitchen
Unlimited kilometres
2 beds
AC
Pets allowed
€1,090.00
 / 
€77.86

 per night
Travel Home
roadsurfer4/59 km from Madrid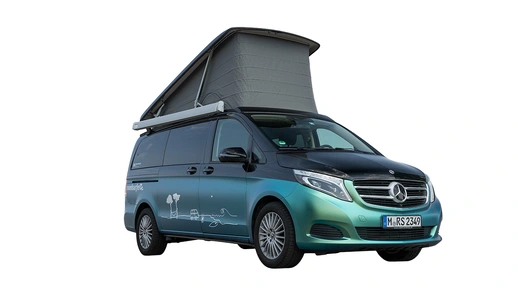 +7
4 adults
Automatic
Diesel
Kitchen
Unlimited kilometres
2 beds
AC
Pets allowed
€1,134.00
 / 
€81.00

 per night
Camper Cabin Deluxe
roadsurfer4/59 km from Madrid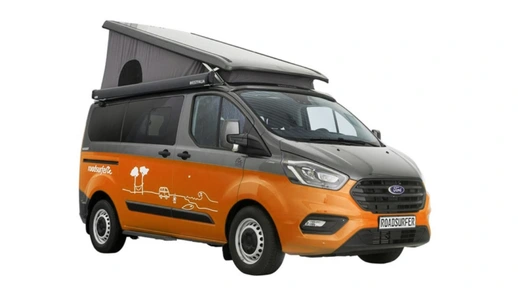 +8
4 adults/1 children
Automatic
Diesel
Kitchen
Unlimited kilometres
2 beds
AC
Pets allowed
€1,174.00
 / 
€83.86

 per night
Couple Cottage
roadsurfer4/59 km from Madrid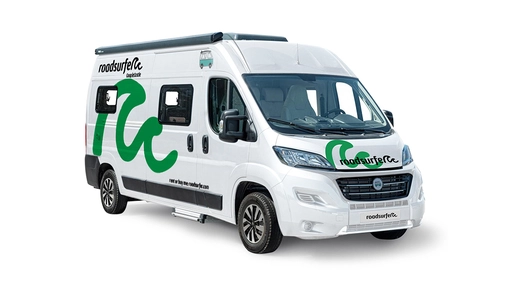 +7
2 adults
Diesel
Kitchen
Unlimited kilometres
1 beds
AC
Shower/WC
Pets allowed
€1,314.00
 / 
€93.86

 per night
Road House
roadsurfer4/59 km from Madrid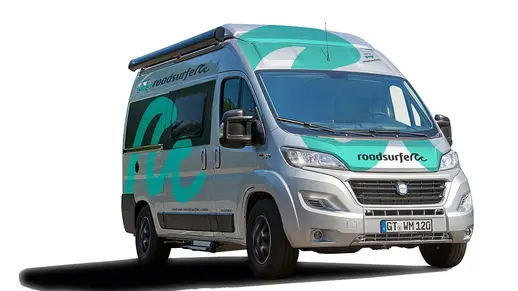 +5
4 adults
Diesel
Kitchen
Unlimited kilometres
2 beds
AC
Shower/WC
Pets allowed
€1,370.00
 / 
€97.86

 per night
Family Finca
roadsurfer4/59 km from Madrid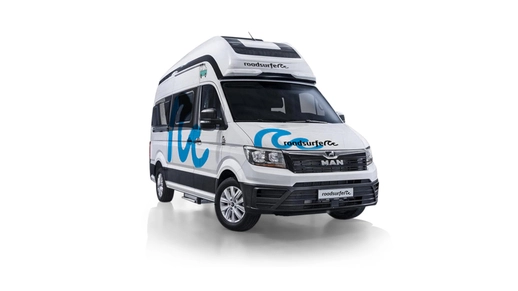 +9
2 adults/2 children
Automatic
Diesel
Kitchen
Unlimited kilometres
2 beds
AC
Shower/WC
Pets allowed
€1,370.00
 / 
€97.86

 per night
Compact Plus
McRent4.5/512 km from Madrid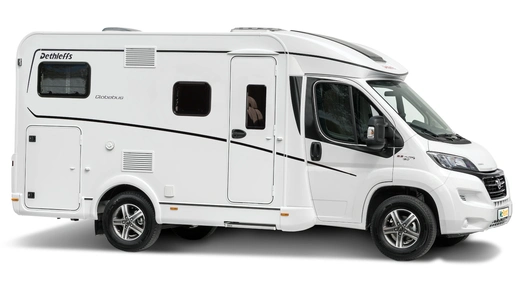 +6
2 adults
Manual
Diesel
Kitchen
Unlimited kilometres
2 beds
AC
Shower/WC
€1,581.00
 / 
€112.93

 per night
Urban Plus
McRent4.5/512 km from Madrid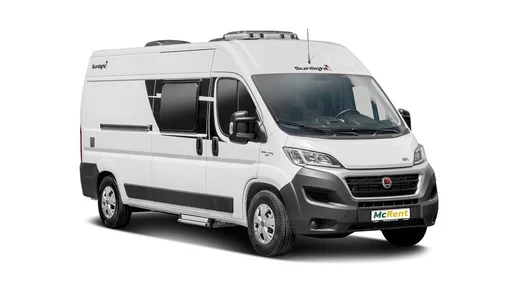 +8
2 adults
Manual
Diesel
Kitchen
Unlimited kilometres
1 beds
AC
Shower/WC
€1,660.00
 / 
€118.57

 per night
Urban Luxury
McRent4.5/512 km from Madrid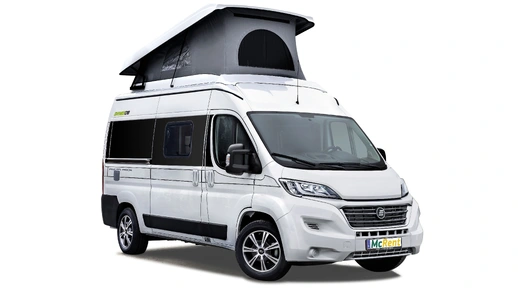 +7
4 adults
Manual
Diesel
Kitchen
Unlimited kilometres
2 beds
AC
Shower/WC
€1,739.00
 / 
€124.21

 per night
Family Standard
McRent4.5/512 km from Madrid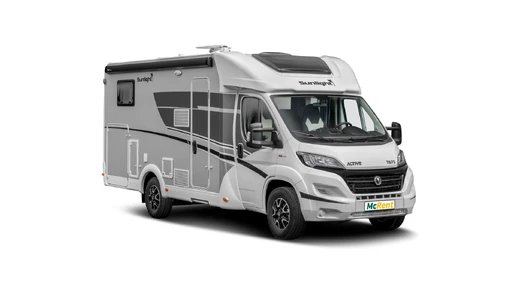 +10
4 adults
Manual
Diesel
Kitchen
Unlimited kilometres
3 beds
AC
Shower/WC
€1,976.00
 / 
€141.14

 per night
Family Luxury
McRent4.5/512 km from Madrid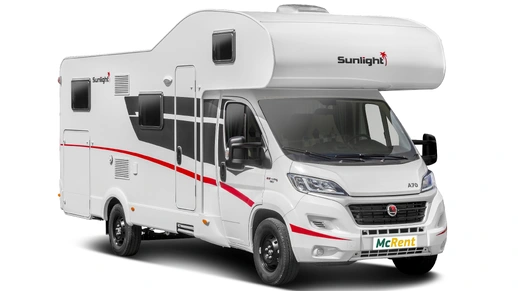 +8
3 adults/2 children
Manual
Diesel
Kitchen
Unlimited kilometres
3 beds
AC
Shower/WC
€2,293.00
 / 
€163.79

 per night
Comfort Luxury
McRent4.5/512 km from Madrid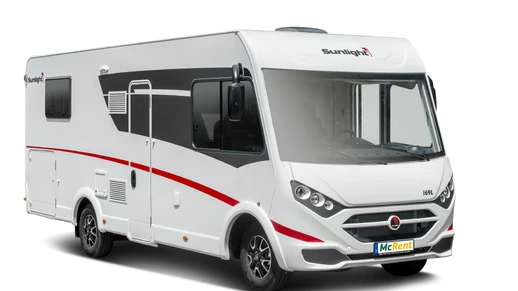 +8
4 adults
Manual
Diesel
Kitchen
Unlimited kilometres
2 beds
AC
Shower/WC
€2,530.00
 / 
€180.71

 per night
Reviews Overview
CamperDays stands for transparency! That's why we give every customer the opportunity to share their experiences with other customers after their campervan trip.
Renting a campervan in Spain
Spain is a fantastic place to travel with a campervan. It is easy and cheap to fly to and all major cities have lots of campervan rental companies. Drive south and discover the dramatic southern Alpujarra mountain range and swim in the Alboran sea or immerse yourself in the culture of Seville. Travel north and you can go shopping in Barcelona, hike in the Pyrenees or visit a museum in Bilbao. Afterwards, head to the heart of Spain and discover the capital city Madrid. Regardless of which part of Spain you visit, you will enjoy a warm and friendly culture, fantastic scenery and great weather
Why is it worth booking a campervan early?
An RV rental in Spain is the perfect way to enjoy this country. Away from major cities such as Madrid, Barcelona, Malaga, Bilbao, and Seville, Spanish roads are quiet, cutting their way through the vast distances and open vistas of this large peninsula. Spanish motorways are modern and well-maintained with plenty of service stations for rest breaks and gas. Beyond the motorways, country roads take you through attractive villages and a countryside resplendent with olive trees and vineyards. With a campervan in Spain, you have the freedom to travel at your own pace and really get a true taste of the country's cities and attractions. There are plenty of places to stop off overnight as you travel from coast to coast or meander your way from city to city. With the country getting very busy in the school summer holidays, and the months of June to August being incredibly hot, spring and fall are perfect times to enjoy a campervan hire in Spain. These are also popular rental times so we advise booking early. To take advantage of the best deals on camper rent in Spain and leave more spending money in your budget, we recommend booking between three and four months in advance. Camper hire in Spain can look expensive at first glance but when compared to the cost of hotel bookings, car hire, and dining out the price begins to look very competitive. Even more so when you add in the freedom it gives you. Our great deals also mean you can afford to take a longer break in this fascinating country. When you book early, not only will you save money on campervan rent in Spain, but you'll also enjoy personalized travel advice from our knowledgeable customer service team as well as fair and clear cancellation policies and no extra costs if you need to change your travel dates.
Most booked companies for an RV rental in Spain
We pride ourselves on only partnering with 100% professional RV rental companies in Spain and you can start your campervan holiday in many major Spanish cities. All campervans are fully equipped and ready for you to drive away on your vacation.
roadsurfer
roadsurfer operates pick-up and drop-off points in Madrid, Barcelona, Bilbao, Malaga, Seville, and Valencia providing good coverage for your RV tour of Spain whether you arrive by plane or ferry. Its compact vans are roomy enough for five people while providing comfortable driving on all Spanish roads.
McRent
McRent prides itself on its large selection of latest model campervans ranging in size from two-berths to five or more berths. It also offers a varied range of pick-up points including Madrid, Bilbao, Malaga, Almeria, Alicante, Valencia, Denia, and Cartagena.
More questions about renting a campervan?
Would you like to enquire about your campervan before you book or do you need more information? We are here for you! You can reach us from Monday to Friday (9:00 am to 5:00 pm) by telephone or at any time at our .
Tips on renting a campervan in Spain
The summer months are the busiest for campervan rentals, so be sure to book several months in advance.
Visiting Spain in a campervan is the best way to stay flexible and see as many sights as possible. The demand during the summer months is considerably higher, therefore it is recommended to book up to 4 months in advance. Booking early gives you the flexibility to choose a campervan which is best suited to your needs. In addition, it also gives you the best chance of getting a cheaper daily rate with savings of up to £75.
Campervan offers for couples in Spain
For a romantic trip for two exploring Spain and other cities nearby, a smaller motorhome is just right. Discover our selection of vehicles for two people and explore together.


Campervan offers for families in Spain
If you want to go on a family camping holiday in Spain, we recommend a large motorhome. Alcove models are very popular with families with children, as the motorhomes are spacious and have several sleeping and seating areas.


Campervan offers for dog owners in Spain
Whether it's a campervan or a classic motorhome, there are now several rental companies in Spain that allow pets in their vehicles. In the CamperDays search, you can easily search for suitable offers using the "Pets allowed" filter.


The must-see parts of Spain
Spain is full of cultural cities and dramatic landscapes. Below we have listed some of the best cities to visit and some of the beauty spots that are within driving distance.
Granada/Sierra Nevada
Visit the UNESCO World Heritage Alhambra palace and learn about Spain's rich history.

Enjoy some time in this vibrant southern city just 25 miles from the coast and in the foothills of the Sierra Nevada Mountain range.

Drive to the top of the highest road in Europe up the Pico de Veleta at 11,148 ft. (weather dependent)

Discover some of the many cafes and tapas bars and enjoy southern Spanish cuisine.
Barcelona/Catalonia
Spend the day visiting many of the famous UNESCO buildings in this romantic city.

Visit the golden sandy beaches and relax in one of the many trendy beachfront bars.

Browse through the stalls at the La Boqueria market, which has seen trade for over 200 years.

Drive to one of the National Parks or the Pyrenees that are just 3 hrs away from Barcelona.
Madrid
Is the capital and Spain's largest city, which is situated in the centre of Spain. This metropolitan city is a must-see.

Visit the Prado Museum which hosts a wealth of renaissance and baroque masterpieces such as Rembrandt, van Dyck, Titan and many more.

Go shopping along the Gran Vía and experience the heart of Madrid.

Enjoy a quiet afternoon at Retiro Park where you can rent a boat or go paddling on a warm day.
Bilbao/Basque Country
Bilbao is a hub of history and culture right in the heart of the Basque country.

Visit the Guggenheim Museum and enjoy some contemporary art. This is one of the most popular tourist attractions in Bilbao.

Take a cable car up to Artxanda lookout to get a great view of the city.

Explore the area and take a trip to Solepena Beach and experience the golden sand and clear water.
Seville/Andalusia
Visit the UNESCO World Heritage site 'Seville Cathedral' and see the tomb of Cristopher Columbus.

Take a drive to the Doñana National Park for some great wildlife including flamingos, deer, and if you are lucky an Iberian lynx.

Visit the popular beaches in Marbella and enjoy the cafes, bars and clubs.
Popular events and festivals in Spain
La Tomatina (August): join in the madness of the world-famous tomato festival near Valencia. Enjoy a light-spirited tomato fight with up to 22,000 people and 120 tons of tomatoes.
The Boloencierro of Mataelpino (August): enjoy this family-friendly alternative to traditional Spanish bull running. Participants are chased by a (3 metre) 118-inch ball through the town to the delight of the crowds.

Las Fallas De Valencia (Feb-March): this event takes place over several weeks. The city of Valencia transforms into a festival that combines art, tradition and satire.

La Tamborrada (January): San Sebastian celebrates its history with the sound of drums. Each of the 125 clubs take it in turns to drum continuously for 24 hours. Enjoy great food and atmosphere, but don't expect to sleep.
Campsites in Spain
Camping Cala Llevadó
Ctra. GI-682 de Tossa-Lloret
17320 Tossa de Mar, Spain

Camping Osuna
C. Jardines de Aranjuez
28042 Madrid, Spain
Camping Perbes
Amieira, 58, 15608 Miño
A Coruña, Spain

Camping Santa Elena
Carretera Deba, Km. 5, 20830 Mutriku
Gipuzkoa, Spain
FAQs - die wichtigsten Fragen und Antworten
If you're visiting Spain from the USA, you'll need both your valid American driving license and an International Driving Permit (IDP). If visiting from the UK, your British driving license is sufficient.

There should be no problem with you popping over the border into Portugal or France providing you have notified the rental company about your plans. Always double-check your terms and conditions.

There is a minimum legal age of 21 in Spain for hiring campervans although many companies prefer drivers over 23 or 25. There is often a surcharge for drivers under the age of 25.

Yes. The main driver will have to pay a security and damage deposit using a credit card.

Most rental companies will allow pets in some of their campervans. This should be requested at the time of booking.

Yes, they can. Campervans are the ideal way to travel with babies and young children. Just make sure you have the correct child seats.

The Spanish authorities are very flexible about campervan parking, unless signs specifically ban it or you are causing an obstruction.
More than 700 locations worldwide
Worldwide campervan rental
Compare the prices for different campervans, locations, and dates in our price comparison tool and find the most affordable option for your trip.
We will help you find the perfect campervan for your trip

Our partners are available across the globe at more than 700 locations

We guarantee clear pricing and 100% transparency