3 offers
for your holiday in Alicante
Compact Plus
McRent4.5(33 Reviews)50 km from Alicante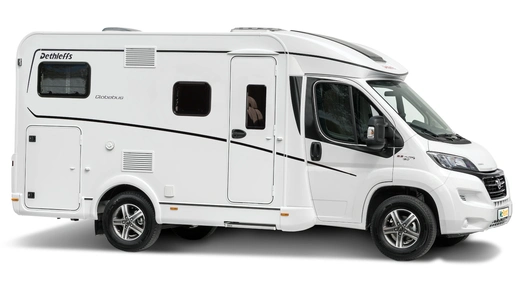 +6
2 adults
Manual
Diesel
Kitchen
Unlimited kilometres
2 beds
AC
Shower/WC
€1,226.00
 / 
€87.57

 per night
Urban Luxury
McRent4.5(33 Reviews)50 km from Alicante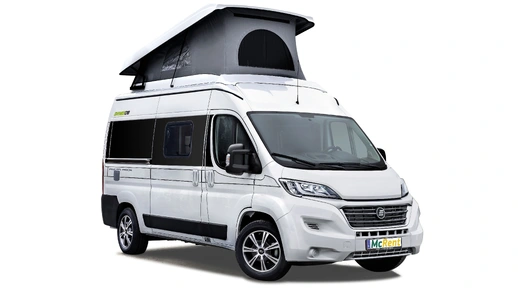 +7
2 adults/2 children
Manual
Diesel
Kitchen
Unlimited kilometres
2 beds
AC
Shower/WC
€1,291.00
 / 
€92.21

 per night
Family Standard
McRent4.5(33 Reviews)50 km from Alicante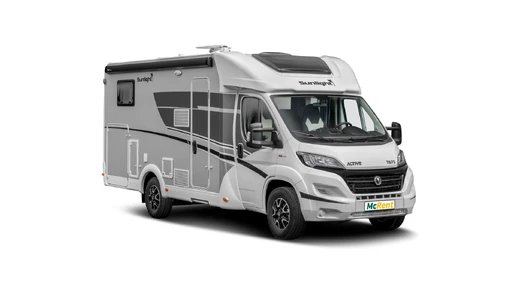 +10
4 adults
Manual
Diesel
Kitchen
Unlimited kilometres
3 beds
AC
Shower/WC
€1,502.00
 / 
€107.29

 per night
Reviews Overview
CamperDays stands for transparency! That's why we give every customer the opportunity to share their experiences with other customers after their campervan trip.
Should you book a campervan early in Alicante?
Spain is all about stunning beaches, beautiful nature parks, and marvellous architectural masterpieces. All of that will easily stay within your reach with your own campervan. You can rent a motorhome in all major Spanish cities, including Alicante. However, bear in mind that campervan rental is in the highest demand there in May. Taking some early action and renting a vehicle as early as 2 months in advance will surely give you advantage over other potential travellers. As a result, you will have access to the widest diversity of vehicles at the most affordable prices. Becoming an early bird is also a promise of interesting equipment and beneficial services. The average daily price for a campervan in Alicante is 103.82 euros, and the average travel time is 15 days.
An RV is the go-to vehicle for all the lovers of endless vistas, vast spaces, and freedom. It gives you an opportunity to have the greatest impact on your holiday plans while on the road. There is also a possibility to stay totally independent of all schedules. Your own vehicle is where you sleep and prepare your meals. That is why finding accommodation, car rental company, or restaurants is no longer your problem.
If you have any doubts or questions concerning campervan hire, you can contact the CamperDays customer services department. Our qualified team of experts will solve all your problems within minutes. What is more, you can also count on a number of tips that might be useful while on the road. When placing a reservation with CamperDays, you enjoy a transparent cancellation policy and no additional costs for reservation changes.
Our partners
Pick-up locations in Alicante and nearby
We need your consent to load the Google Maps service!
We use Google Maps to embed content that may collect data about your activity. Please review the details and accept the service to see this content.
Stations near Alicante
McRent
Carretera de Cartagena, N-332
03195 Spain
Do You Have Any Questions About Renting a Motorhome?
Would you like to enquire about a motorhome or do you need further information before making a booking? You can contact us without obligation either from Monday to Friday 8am - 4pm by phone or at any time via our online contact form.
Campsites in Alicante
Área Natur Playamuchavista
Calle de les Àncores, 25
03560 El Campello, Alicante

Camper Área Campello Beach
Calle de Juan de la Cierva, 8
03560 El Campello, Alicante
Area 7
Av. del Fabraquer, 14
03560 El Campello, Alicante
FAQ - the most frequently asked questions about campervan hire in Alicante
If your national driver's licence has been issued in the EU, it will be enough to rent a vehicle in Alicante.

Yes, the main driver's credit card will be required to pay for the deposit.

Most rental companies in Alicante allow for pets in their campervans. If you wish to learn more, you can check the rental conditions.

Yes, you can cross borders. However, you should always remember to inform the rental company about that.

No, never camp wild as it is forbidden in Spain.

Usually, you need to be 25 in order to rent a vehicle in Alicante. Some companies allow drivers to be younger. Check the rental conditions.

Of course, most companies have nothing against a baby inside the campervan.
More than 700 locations worldwide
Worldwide campervan rental
Compare the prices for different campervans, locations, and dates in our price comparison tool and find the most affordable option for your trip.
We will help you find the perfect campervan for your trip

Our partners are available across the globe at more than 700 locations

We guarantee clear pricing and 100% transparency