13 offers
for your holiday in Rome
Beach Hostel
roadsurfer4.5(39 Reviews)20 km from Rome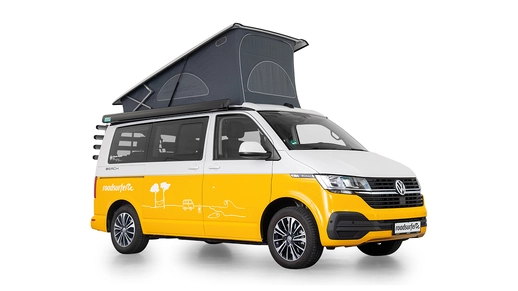 +10
4 adults/1 children
Automatic
Diesel
Kitchen
Unlimited kilometres
2 beds
AC
Pets allowed
€999.00
 / 
€71.36

 per night
Van Ford Camper
FreewayCamper4.2(15 Reviews)14 km from Rome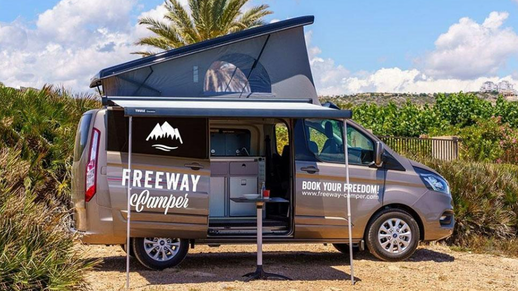 +8
2 adults/2 children
Automatic
Diesel
Kitchen
Unlimited kilometres
2 beds
AC
€1,130.00
 / 
€80.71

 per night
Surfer Suite
roadsurfer4.5(39 Reviews)20 km from Rome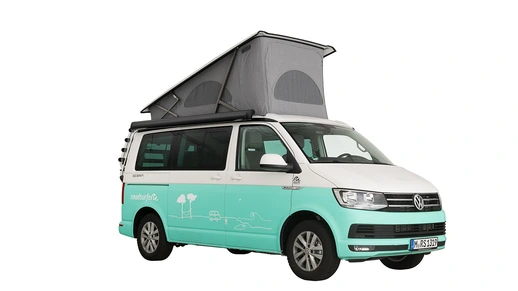 +10
4 adults
Automatic
Diesel
Kitchen
Unlimited kilometres
2 beds
AC
Pets allowed
€1,195.00
 / 
€85.36

 per night
Camper Cabin
roadsurfer4.5(39 Reviews)20 km from Rome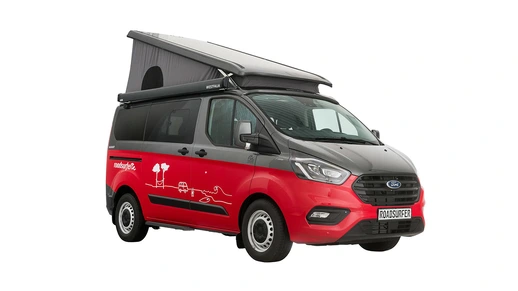 +9
4 adults/1 children
Automatic
Diesel
Kitchen
Unlimited kilometres
2 beds
AC
Pets allowed
€1,195.00
 / 
€85.36

 per night
Urban Standard
McRent4.5(33 Reviews)15 km from Rome
+9
2 adults/2 children
Manual
Diesel
Kitchen
Unlimited kilometres
2 beds
AC
€1,248.00
 / 
€89.14

 per night
Camper Cabin Deluxe
roadsurfer4.5(39 Reviews)20 km from Rome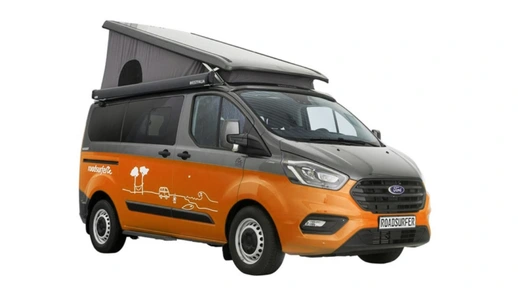 +9
4 adults/1 children
Automatic
Diesel
Kitchen
Unlimited kilometres
2 beds
AC
Pets allowed
€1,279.00
 / 
€91.36

 per night
Couple Cottage
roadsurfer4.5(39 Reviews)20 km from Rome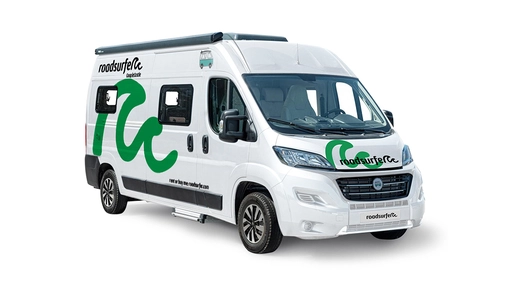 +8
2 adults
Diesel
Kitchen
Unlimited kilometres
1 beds
AC
Shower/WC
Pets allowed
€1,279.00
 / 
€91.36

 per night
Road House
roadsurfer4.5(39 Reviews)20 km from Rome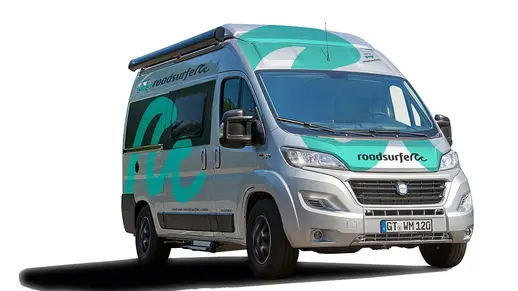 +6
4 adults
Diesel
Kitchen
Unlimited kilometres
2 beds
AC
Shower/WC
Pets allowed
€1,335.00
 / 
€95.36

 per night
Family Finca
roadsurfer4.5(39 Reviews)20 km from Rome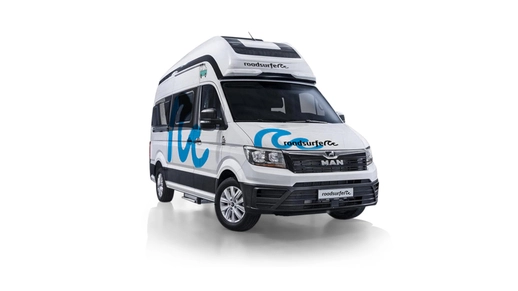 +10
2 adults/2 children
Automatic
Diesel
Kitchen
Unlimited kilometres
2 beds
AC
Shower/WC
Pets allowed
€1,335.00
 / 
€95.36

 per night
Urban Plus
McRent4.5(33 Reviews)15 km from Rome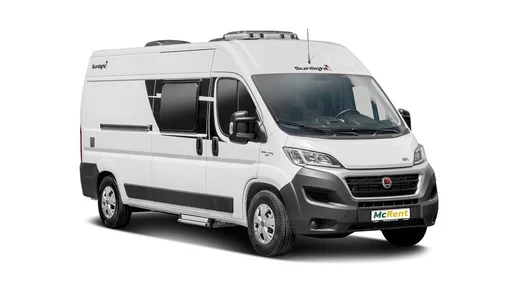 +8
2 adults
Manual
Diesel
Kitchen
Unlimited kilometres
1 beds
AC
Shower/WC
€1,380.00
 / 
€98.57

 per night
Compact Plus
McRent4.5(33 Reviews)15 km from Rome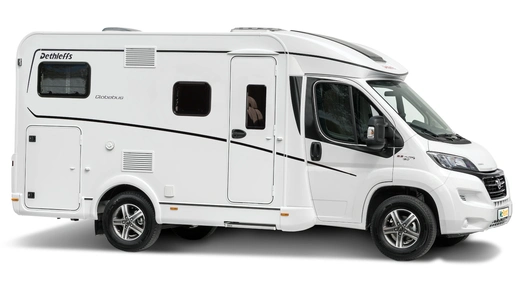 +6
2 adults
Manual
Diesel
Kitchen
Unlimited kilometres
2 beds
AC
Shower/WC
€1,671.00
 / 
€119.36

 per night
Family Standard
McRent4.5(33 Reviews)15 km from Rome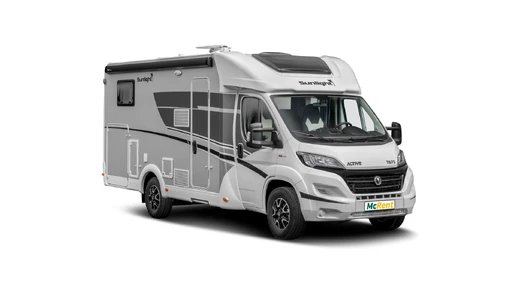 +10
4 adults
Manual
Diesel
Kitchen
Unlimited kilometres
3 beds
AC
Shower/WC
€1,857.00
 / 
€132.64

 per night
Family Classic
rent easy5(1 Reviews)14 km from Rome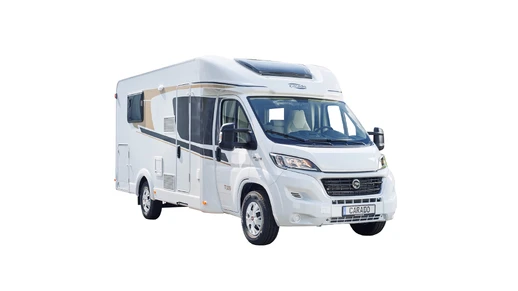 +8
4 adults
Manual
Diesel
Kitchen
250 kilometres per night incl.
3 beds
AC
Shower/WC
€2,430.00
 / 
€173.57

 per night
Reviews Overview
CamperDays stands for transparency! That's why we give every customer the opportunity to share their experiences with other customers after their campervan trip.
Why is it worth booking an RV rental in Italy early?
Do you want to drive through mountains, around magnificent lakes, and along stunning coastlines, or take a journey through the world-class art collections of Rome, Florence, Venice, and Milan? Whichever it is, hiring an RV rental in Italy is the perfect way to make a road trip around this European country. Enjoy cruising on fast and well-maintained toll roads or meander on country roads where life is taken at a more leisurely pace. However you travel, there is always something new to see when you spend your vacation in a campervan in Italy. Your camper rental in Italy lets you see the country at your own pace and while, at first glance, it may seem an expensive way to travel it needn't break your budget. Check this by comparing it with the cost of hotel accommodation, car rental, and dining out every day. Italy's climate is a delight from April through until October but this is when campervan hire in Italy is in high demand. To get the best price and date combination, CamperDays recommends being an early bird and booking your vacation up to four months in advance. Don't worry if something comes up and you need to change your dates, there is no additional charge for this. Your booking also comes with a fair and transparent cancellation policy and the helpful services of the CamperDays customer service team.
Rent a campervan and enjoy everything Italy has to offer
A campervan holiday in Italy gives you the flexibility to enjoy a fun-filled, relaxing holiday whilst exploring everything Italy has to offer. Italy has fabulous weather most of the year. It has beautiful scenery, glorious beaches, mountain ranges, forests and valleys making it an incredibly varied place to visit. It is also brimming with history and culture, including the world-renowned opera and ancient and modern art work. If shopping is your passion Italy is world famous for its fashion, wine, glassware, leather goods and shoes. A big part of the Italian experience is also about the food and wine with an array of pasta and risotto dishes to choose from and sumptuous desserts including the world famous gelato.
Italy's capital Rome, is the home of the Vatican as well as ancient ruins and an array of wonderful art collections. Other major cities to visit include Florence with its Renaissance masterpieces such as Michelangelo's 'David' or why not consider Venice, the city of canals or Milan, Italy's fashion capital.
Most booked companies for a camper rental in Italy
With pick-up and drop-off points in many of Italy's major cities, planning an Italian itinerary is no problem. CamperDays guarantees that all of its partner rental companies are 100% professional. You will have a modern, comfortable, well-equipped, and safe vehicle for your road trip in Italy.
iNDiE campers
With pick-up points operating flexibly in Rome, Venice, and Milan, iNDiE campers gives you a stress-free start to your Italian road trip. To make your journey even smoother, you can pre-book airport transfers. The iNDiE fleet is comprised of modern, mainly compact campervans that sleep from two to four people.
McRent
McRent has pick-up and drop-off depots in Rome, Pisa, Bologna, and Vicenza meaning whichever part of Italy you wish to explore, there is a convenient starting point for you. McRent is one of the most popular campervan rental companies in the world with a large fleet of two to six-berth vans. Mileage is included in your package and paid pre-booked airport transfers are available.
roadsurfer
Start your Italian vacation with a roadsurfer pick-up in Rome, Milan, or Turin. Campervans from roadsurfer sleep from two to five people and include a modern take on the classic VW camper as well as other designs. Unlimited mileage is included with your booking. roadsurfer is happy to provide insurance policies for drivers over 18 provided they have held a clean driving license for at least six months.
Do You Have Any Questions About Renting a Motorhome?
Would you like to enquire about a motorhome or do you need further information before making a booking? You can contact us without obligation either from Monday to Friday 8am - 4pm by phone or at any time via our online contact form.
Our top tips on renting a campervan in Italy
Campervan holidays in Italy are ideal for those who want to explore the rich history and culture of Italy or those who simply want to sit back and relax in the summer sun. The busiest period for renting a campervan is from May until September so booking in advance is highly recommended.
Campervan offers for couples in Italy
For a romantic trip for two exploring Italy and other cities nearby, a smaller motorhome is just right. Discover our selection of vehicles for two people and explore together.


Campervan offers for families in Italy
If you want to go on a family camping holiday in Italy, we recommend a large motorhome. Alcove models are very popular with families with children, as the motorhomes are spacious and have several sleeping and seating areas.


Campervan offers for dog owners in Italy
Whether it's a campervan or a classic motorhome, there are now several rental companies in Italy that allow pets in their vehicles. In the CamperDays search, you can easily search for suitable offers using the "Pets allowed" filter.


Some of Italy's most well known attractions
Italy is well known for its rich history and culture. Below we have put together some of the best sights to visit:
The Colosseum
Built in 70 AD, it is one of the main attractions in Rome.

The largest amphitheatre ever built was initially used for entertainment and sporting events. To avoid long queues booking in advance is highly recommended.
St. Mark's Basilica
St Mark's Basilica has always been the centre of the public and religious life of Venice

Built in 1092, St Mark's Basilica is located in St Mark square next to the Doge's Palace. The marble floors, gold reliquaries and the Treasury are definite highlights.

To avoid the long queues, make sure to book a guided tour well in advance as it is one of the most visited sights in Venice.
Ponti di Rialto
The oldest of the four bridges spanning the Grand Canal in Venice, which has been rebuilt several times since its first construction as a pontoon bridge in 1173.

The bridge is one of the most popular tourist attractions in Venice and it also houses a series of shops selling a range of goods from jewellery to souvenirs.
Lake Garda
Known for its beautiful scenery and crystal clear waters.

The south end of the town of Sirmione is dominated by the Rocca Scaligera, a fortress with harbour views and nearby archaeological sites including a Roman villa.

A great place to visit if you enjoy walking, biking or water sports such as: jet-skiing, windsurfing and sailing.
Events and festivals in Italy
Battle of Oranges (February): known to be the largest food fight in Europe, the festival dates back to medieval times and represents the uprisings that took place in Italy against the harsh rule of an evil duke. The festival takes place in Ivrea and includes a tradition of throwing oranges between organised groups hence the name 'The Battle of Oranges'.

Carnevale (February or March): celebrated for centuries throughout Italy. The celebration was originally set up as a 'carne vale' or 'farewell to meat' which was an opportunity to use up such treats before the start of Lent. The most famous one is in Venice with parades and masquerade balls which can be a bit expensive, but you can also attend the various street performances and concerts.

Festa Della Madonna Bruna (July): a religious festival that takes place in Matera. The festivities originated over 600 years ago and there are numerous activities such as parades, live music performances, market stalls and the famous firework displays.
Campsites in Italy
Agricamping Spineta – Cortona, Arezze, Toscane
Via Case Sparse
52044, Cortona, Italy

La Cantina del Vino Barga – Barga, Lucca, Toscane
Via Mario Mazzoni 33
55051, Italy
Agricamper la Giuliana – Ponpei, Napels, Campania
Via Parrelle Civita Giuliana 4
80045, Pompei, Italy

Area Tenuta Santini – Coriano, Rimini, Emilia-Romagna
Via Campo 33
47853, Coriano, Italy
FAQ - die wichtigsten Fragen und Antworten
If your driving license is issued in an EU country you don't need an IDP but one is required if you hold an American driving license. These are easily obtained before you travel.

Yes. The main driver must present a credit card. Details are held as a security and damages deposit.

In Italy, you can legally drive a campervan from the age of 18 but many rental companies require drivers to be at least 25 and will add a surcharge for younger drivers.

Most vans are suitable for babies and young children. Just check you have the appropriate child seats. Many rental companies offer a range of vans where well-behaved dogs are welcome. Always check your terms and conditions.

There should be no problem driving your campervan across the border into neighboring countries such as France and Switzerland as long as the rental company has agreed.

Nowadays, wild camping is rarely permitted in Italy. To avoid fines, always park in designated areas and campsites.
More than 700 locations worldwide
Worldwide campervan rental
Compare the prices for different campervans, locations, and dates in our price comparison tool and find the most affordable option for your trip.
We will help you find the perfect campervan for your trip

Our partners are available across the globe at more than 700 locations

We guarantee clear pricing and 100% transparency