11 offers
for your holiday in San Sebastián
Beach Hostel
roadsurfer4/573 km from San Sebastián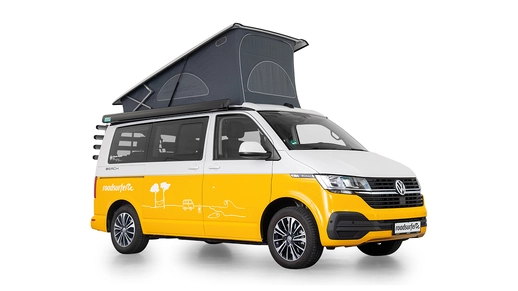 +9
4 adults/1 children
Automatic
Diesel
Kitchen
Unlimited kilometres
2 beds
AC
Pets allowed
€894.00
 / 
€63.86

 per night
Surfer Suite
roadsurfer4/573 km from San Sebastián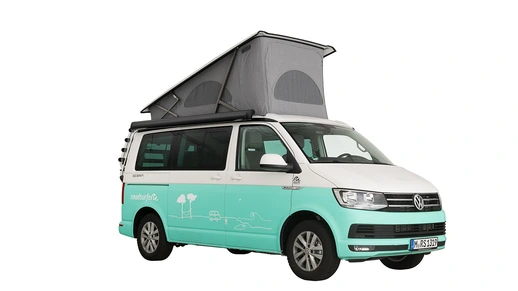 +9
4 adults
Automatic
Diesel
Kitchen
Unlimited kilometres
2 beds
AC
Pets allowed
€1,090.00
 / 
€77.86

 per night
Camper Cabin
roadsurfer4/573 km from San Sebastián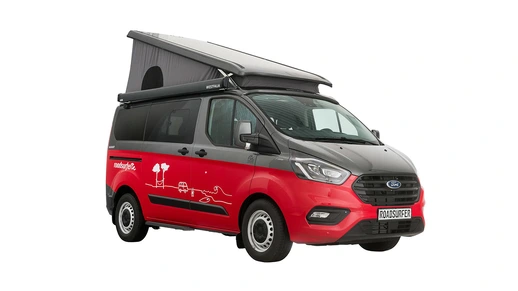 +9
4 adults/1 children
Automatic
Diesel
Kitchen
Unlimited kilometres
2 beds
AC
Pets allowed
€1,090.00
 / 
€77.86

 per night
Travel Home
roadsurfer4/573 km from San Sebastián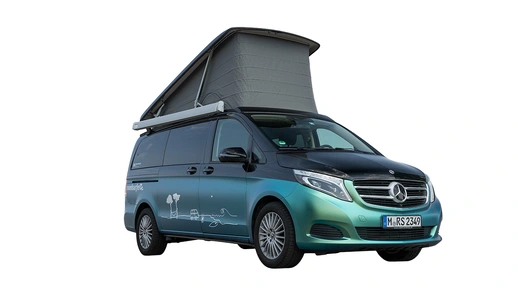 +7
4 adults
Automatic
Diesel
Kitchen
Unlimited kilometres
2 beds
AC
Pets allowed
€1,134.00
 / 
€81.00

 per night
Couple Cottage
roadsurfer4/573 km from San Sebastián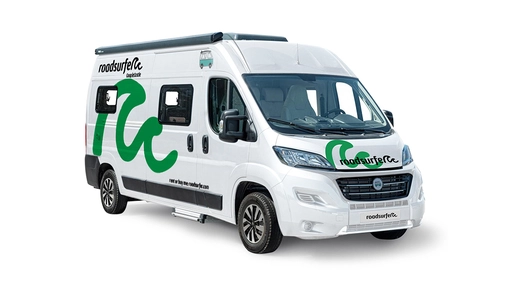 +7
2 adults
Diesel
Kitchen
Unlimited kilometres
1 beds
AC
Shower/WC
Pets allowed
€1,214.00
 / 
€86.71

 per night
Road House
roadsurfer4/573 km from San Sebastián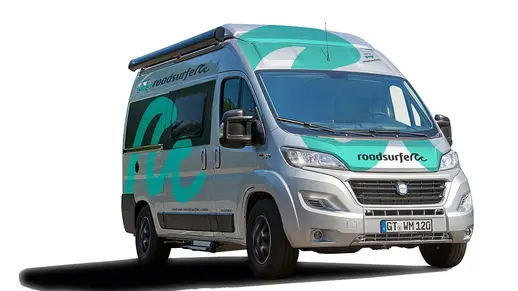 +5
4 adults
Diesel
Kitchen
Unlimited kilometres
2 beds
AC
Shower/WC
Pets allowed
€1,270.00
 / 
€90.71

 per night
Family Finca
roadsurfer4/573 km from San Sebastián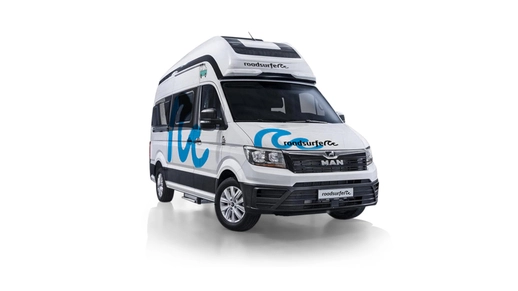 +9
2 adults/2 children
Automatic
Diesel
Kitchen
Unlimited kilometres
2 beds
AC
Shower/WC
Pets allowed
€1,270.00
 / 
€90.71

 per night
Compact Plus
McRent4.5/515 km from San Sebastián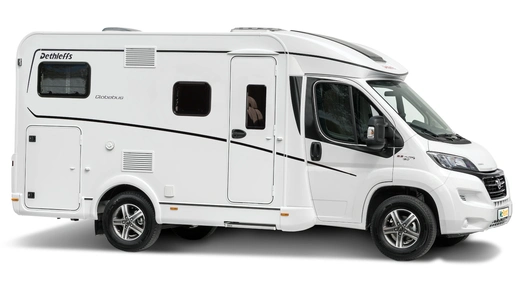 +6
2 adults
Manual
Diesel
Kitchen
Unlimited kilometres
2 beds
AC
Shower/WC
€1,423.00
 / 
€101.64

 per night
Urban Luxury
McRent4.5/515 km from San Sebastián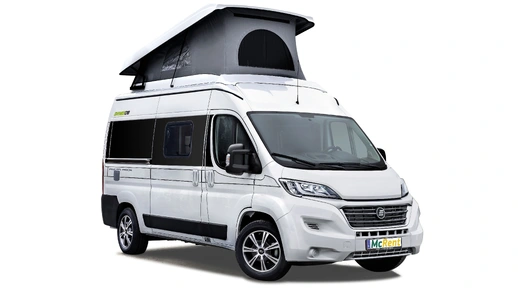 +7
4 adults
Manual
Diesel
Kitchen
Unlimited kilometres
2 beds
AC
Shower/WC
€1,581.00
 / 
€112.93

 per night
Family Standard
McRent4.5/515 km from San Sebastián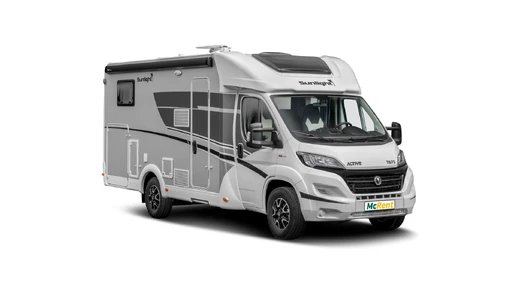 +10
4 adults
Manual
Diesel
Kitchen
Unlimited kilometres
3 beds
AC
Shower/WC
€1,818.00
 / 
€129.86

 per night
Family Plus
McRent4.5/515 km from San Sebastián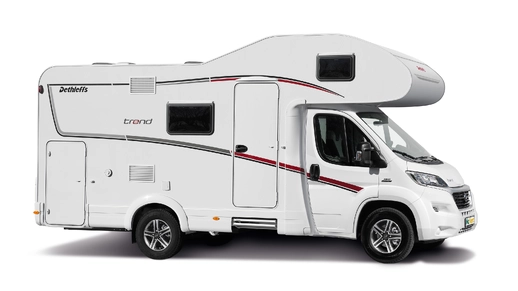 +11
3 adults/2 children
Manual
Diesel
Kitchen
Unlimited kilometres
4 beds
AC
Shower/WC
€2,055.00
 / 
€146.79

 per night
Reviews Overview
CamperDays stands for transparency! That's why we give every customer the opportunity to share their experiences with other customers after their campervan trip.
Why is it worth booking a campervan in San Sebastián as early as possible?
Spain is a genuine treasure trove of attractions – with multiple cultural monuments, nature parks, and stunning vistas. All of that can be easily embraced with your own campervan. In order to enjoy a wide selection of interesting vehicles, you can travel to San Sebastián. The average daily price that you need to pay there for rental is 109.96 euros. However, in order to enjoy the most affordable deals, you need to take into consideration the fact that the high season is between May and June. Try renting a vehicle as early as almost 2 months in advance, and you will enjoy the most interesting deals. Road trips in your own campervan are perfect holidays for travellers who value their independence. Despite the fact that renting a vehicle may seem expensive at first, it gives you plenty of opportunities to save some money. You do not pay for airline tickets, bus tickets, hotels, or restaurants. You can also change your plans whenever you please. If you have any concerns about your motorhome or would like to ask some questions, the CamperDays customer service department is here for you. Among the many benefits that you will enjoy when placing your reservation with us is a transparent cancellation policy. The amiable team of experts will be also eager to provide you with a few interesting tips on road travel. The average booking time for San Sebastián is 9 days.
Our partners
Pick-up locations in San Sebastián and nearby
We need your consent to load the Google Maps service!
We use Google Maps to embed content that may collect data about your activity. Please review the details and accept the service to see this content.
Stations near San Sebastián
McRent
P.I. Alto Arretxe, C/ Auzolan nº 10
20303 Spain
roadsurfer
Poligono Ugaldeguren III, Parcela 18-1, Elemento 2
48170 Spain
More questions about renting a campervan?
Would you like to enquire about your campervan before you book or do you need more information? We are here for you! You can reach us from Monday to Friday (9:00 am to 5:00 pm) by telephone or at any time at our .
Campervan offers for couples in San Sebastián
For a romantic trip for two exploring San Sebastián and other cities nearby, a smaller motorhome is just right. Discover our selection of vehicles for two people and explore together.


Campervan offers for families in San Sebastián
If you want to go on a family camping holiday in San Sebastián, we recommend a large motorhome. Alcove models are very popular with families with children, as the motorhomes are spacious and have several sleeping and seating areas.


Campervan offers for dog owners in San Sebastián
Whether it's a campervan or a classic motorhome, there are now several rental companies in San Sebastián that allow pets in their vehicles. In the CamperDays search, you can easily search for suitable offers using the "Pets allowed" filter.


FAQ - the most frequently asked questions about campervan hire in San Sebastián
Your driver's licence will be enough as long as it has been issued in the EU.

The deposit is usually paid with the credit card belonging to the main driver.

You are not forbidden to cross borders, but informing the rental company beforehand is advisable.

Most providers in San Sebastián are keen on accepting pets in their vehicles.

Stick to designated areas as wild camping is forbidden by law.

21 is the minimum age required to rent a vehicle in San Sebastián.

Most providers are happy to welcome a child inside their vehicles, so you can easily travel with a baby.
Categories of campervans in San Sebastián
Small RV
2 - 4 people
Fuel consumption: 10 - 20 l / 100 km
For people who don't need much space
Pros: mobile, compact, low rental price
Luxury RV
3 - 7 people
Fuel consumption: ca. 25 l / 100 km
For people who like high comfort
Pros: spacious, high comfort, exclusive equipment
Large motorhomes
3 - 7 people
Fuel consumption: ca. 25 - 35 l / 100 km
For experienced drivers
Pros: comfortable, spacious
4WD campers
2 - 4 people
Fuel consumption: ca. 16 l / 100 km
For people who love exploring the landscape
Pros: powerful engine, all-terrain
Truck campervan
2 - 5 people
Fuel consumption: ca. 30 l / 100 km
For intermediate drivers
Pros: all-terrain, comfortable, mobile, powerful engine
More than 700 locations worldwide
Worldwide campervan rental
Compare the prices for different campervans, locations, and dates in our price comparison tool and find the most affordable option for your trip.
We will help you find the perfect campervan for your trip

Our partners are available across the globe at more than 700 locations

We guarantee clear pricing and 100% transparency