9 offers
for your holiday in Santander
Beach Hostel
roadsurfer4.5(39 Reviews)79 km from Santander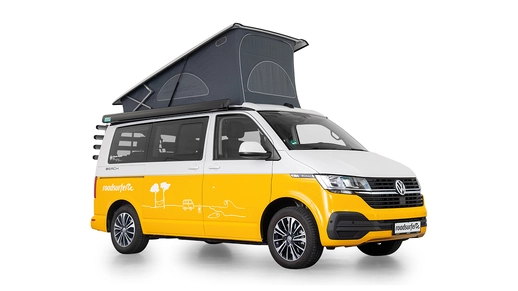 +10
4 adults/1 children
Automatic
Diesel
Kitchen
Unlimited kilometres
2 beds
AC
Pets allowed
€859.00
 / 
€61.36

 per night
Surfer Suite
roadsurfer4.5(39 Reviews)79 km from Santander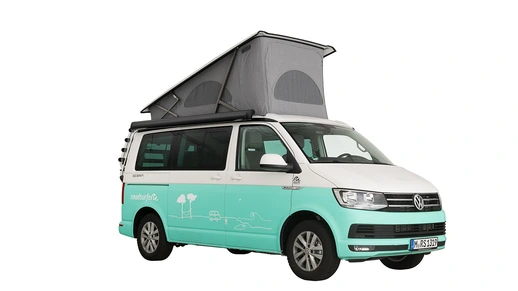 +10
4 adults
Automatic
Diesel
Kitchen
Unlimited kilometres
2 beds
AC
Pets allowed
€1,055.00
 / 
€75.36

 per night
Camper Cabin
roadsurfer4.5(39 Reviews)79 km from Santander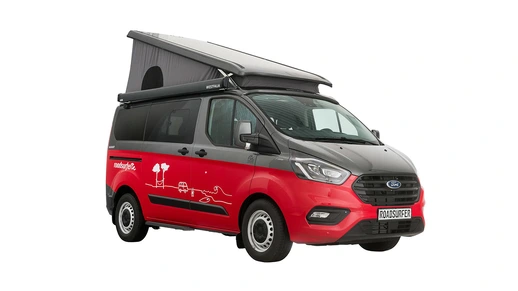 +9
4 adults/1 children
Automatic
Diesel
Kitchen
Unlimited kilometres
2 beds
AC
Pets allowed
€1,055.00
 / 
€75.36

 per night
Travel Home
roadsurfer4.5(39 Reviews)79 km from Santander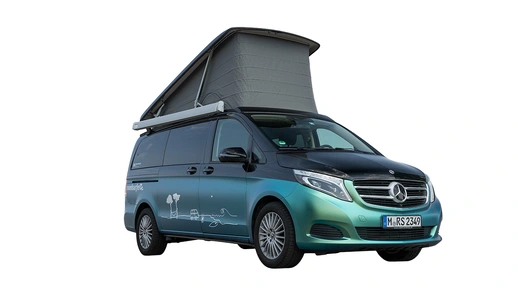 +8
4 adults
Automatic
Diesel
Kitchen
Unlimited kilometres
2 beds
AC
Pets allowed
€1,139.00
 / 
€81.36

 per night
Road House
roadsurfer4.5(39 Reviews)79 km from Santander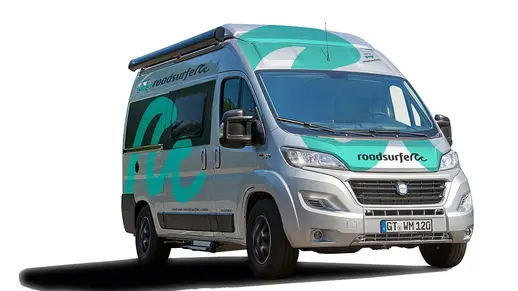 +6
4 adults
Diesel
Kitchen
Unlimited kilometres
2 beds
AC
Shower/WC
Pets allowed
€1,235.00
 / 
€88.21

 per night
Family Finca
roadsurfer4.5(39 Reviews)79 km from Santander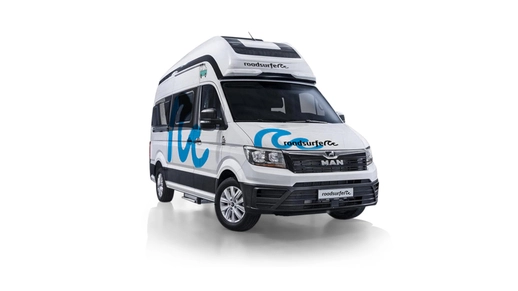 +10
2 adults/2 children
Automatic
Diesel
Kitchen
Unlimited kilometres
2 beds
AC
Shower/WC
Pets allowed
€1,235.00
 / 
€88.21

 per night
Urban Luxury
McRent4.5(33 Reviews)27 km from Santander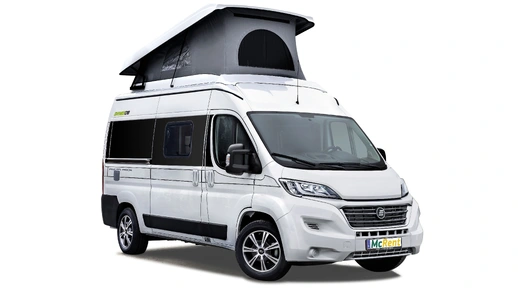 +7
2 adults/2 children
Manual
Diesel
Kitchen
Unlimited kilometres
2 beds
AC
Shower/WC
€1,557.00
 / 
€111.21

 per night
Family Standard
McRent4.5(33 Reviews)27 km from Santander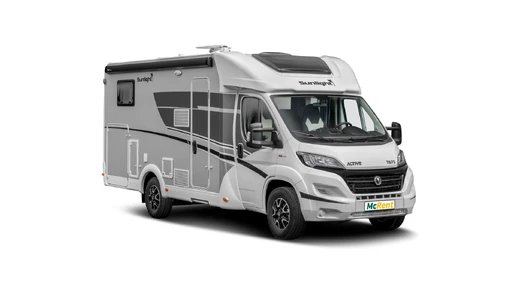 +10
4 adults
Manual
Diesel
Kitchen
Unlimited kilometres
3 beds
AC
Shower/WC
€1,784.00
 / 
€127.43

 per night
Family Luxury
McRent4.5(33 Reviews)27 km from Santander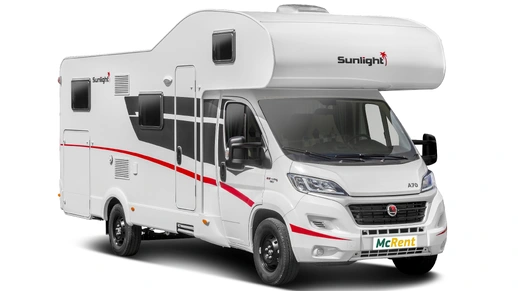 +8
3 adults/2 children
Manual
Diesel
Kitchen
Unlimited kilometres
3 beds
AC
Shower/WC
€1,943.00
 / 
€138.79

 per night
Reviews Overview
CamperDays stands for transparency! That's why we give every customer the opportunity to share their experiences with other customers after their campervan trip.
The nearest rental stations around Santander
Further offers in Spain: The most popular rental locations
Should you book a campervan early in Santander?
Campervans open limitless opportunities in front of holidaymakers who opt for this means of transport for their road adventures. Despite the fact that a campervan seems very expensive at first, you spend no additional money on such things as airline tickets, bus tickets, car rental, or affordable accommodation. What is more, thanks to your own kitchen, you do not have to eat outside. Your own vehicle allows you to plan everything according to your liking and change all of your plans overnight – isn't it convenient? A campervan will be also a perfect way to explore the stunning Spain, and Santander is one of the places where you will find a very broad campervan offer. You probably wonder how to secure the most affordable deal?? Well, the answer to that question is pretty simple – become an early bird and enjoy a wide range of benefits, including the most diverse fleet, interesting equipment, and cost- effective deals. If you are still unsure about the exact dates of your holidays – no worries! Thanks to our transparent cancellation policy and reservation changes that are free of charge, you will enjoy plenty of flexibility. The professional experts at the CamperDays customer service department will be pleased to answer all your questions and provide you with a few advice pieces about motorhome travel.
Our partners
Pick-up locations in Santander and nearby
We need your consent to load the Google Maps service!
We use Google Maps to embed content that may collect data about your activity. Please review the details and accept the service to see this content.
Stations near Santander
McRent
Pol. Ind. Mies de Molladar Nave E21
39311 Spain
roadsurfer
Poligono Ugaldeguren III, Parcela 18-1, Elemento 2
48170 Spain
Do You Have Any Questions About Renting a Motorhome?
Would you like to enquire about a motorhome or do you need further information before making a booking? You can contact us without obligation either from Monday to Friday 8am - 4pm by phone or at any time via our online contact form.
Campervan offers for families in Santander
If you want to go on a family camping holiday in Santander, we recommend a large motorhome. Alcove models are very popular with families with children, as the motorhomes are spacious and have several sleeping and seating areas.


Campervan offers for dog owners in Santander
Whether it's a campervan or a classic motorhome, there are now several rental companies in Santander that allow pets in their vehicles. In the CamperDays search, you can easily search for suitable offers using the "Pets allowed" filter.


FAQ - the most frequently asked questions about campervan hire in Santander
If you own an EU driver's licence, there is no need to show your International Driving Licence to rent a vehicle in Santander.

The deposit is always paid with a credit card that is owned by the main driver.

Crossing borders is allowed, but be sure to always inform the rental company about your plans beforehand.

Many companies in Santander have nothing against pets in their vehicles. However, you can also check the rental conditions for more information.

Never camp wild as it is forbidden in Spain.

You need to be at least 21 in order to rent a vehicle in Santander.

All rental companies in Santander welcome toddlers in their vehicles, so you can freely travel with your baby.
More than 700 locations worldwide
Worldwide campervan rental
Compare the prices for different campervans, locations, and dates in our price comparison tool and find the most affordable option for your trip.
We will help you find the perfect campervan for your trip

Our partners are available across the globe at more than 700 locations

We guarantee clear pricing and 100% transparency