Filter
11 Offers
for your holiday in Santander
Beach Hostel
roadsurfer 4/578 km from Santander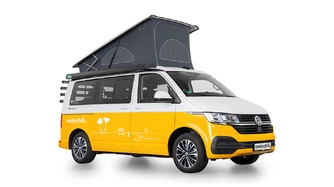 +10
4 adults/1 children
Automatic
Diesel
Kitchen
Unlimited kilometres
2 beds
AC
Pets allowed
€1,149.00
 / 
per night 

€82.07
Surfer Suite
roadsurfer 4/578 km from Santander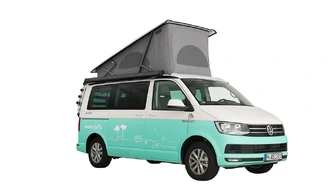 +10
4 adults
Automatic
Diesel
Kitchen
Unlimited kilometres
2 beds
AC
Pets allowed
€1,345.00
 / 
per night 

€96.07
Camper Cabin
roadsurfer 4/578 km from Santander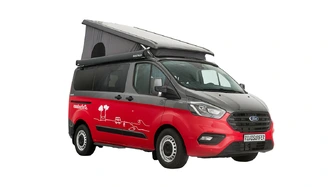 +10
4 adults/1 children
Automatic
Diesel
Kitchen
Unlimited kilometres
2 beds
AC
Pets allowed
€1,345.00
 / 
per night 

€96.07
Couple Cottage
roadsurfer 4/578 km from Santander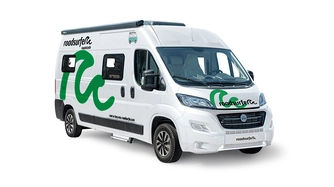 +8
2 adults
Automatic
Diesel
Kitchen
Unlimited kilometres
1 beds
AC
Shower/WC
Pets allowed
€1,429.00
 / 
per night 

€102.07
Travel Home
roadsurfer 4/578 km from Santander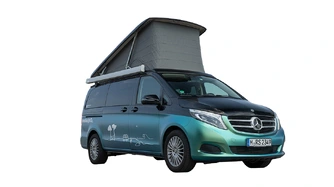 +8
4 adults
Automatic
Diesel
Kitchen
Unlimited kilometres
2 beds
AC
Pets allowed
€1,429.00
 / 
per night 

€102.07
Family Finca
roadsurfer 4/578 km from Santander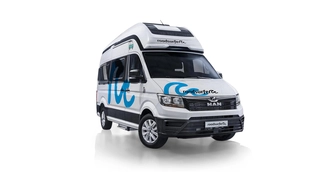 +10
2 adults/2 children
Automatic
Diesel
Kitchen
Unlimited kilometres
2 beds
AC
Shower/WC
Pets allowed
€1,485.00
 / 
per night 

€106.07
Road House
roadsurfer 4/578 km from Santander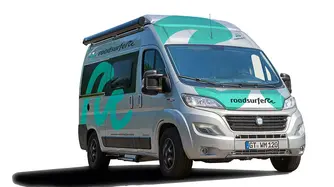 +6
4 adults
Automatic
Diesel
Kitchen
Unlimited kilometres
2 beds
AC
Shower/WC
Pets allowed
€1,485.00
 / 
per night 

€106.07
Compact Plus
McRent 4.5/527 km from Santander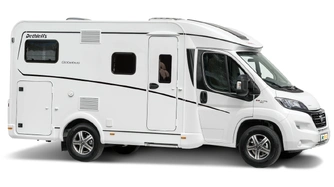 +7
2 adults
Manual
Diesel
Kitchen
Unlimited kilometres
2 beds
AC
Shower/WC
€1,502.00
 / 
per night 

€107.29
Urban Luxury
McRent 4.5/527 km from Santander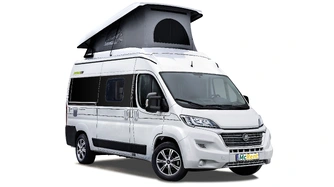 +8
4 adults
Manual
Diesel
Kitchen
Unlimited kilometres
2 beds
AC
Shower/WC
€1,581.00
 / 
per night 

€112.93
Family Standard
McRent 4.5/527 km from Santander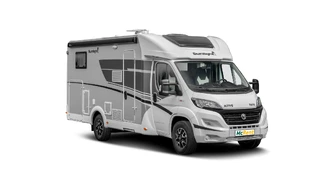 +11
4 adults
Manual
Diesel
Kitchen
Unlimited kilometres
3 beds
AC
Shower/WC
€1,897.00
 / 
per night 

€135.50
Comfort Luxury
McRent 4.5/527 km from Santander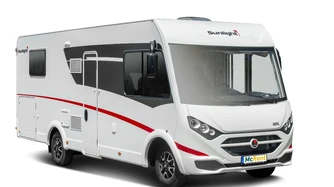 +9
4 adults
Manual
Diesel
Kitchen
Unlimited kilometres
2 beds
AC
Shower/WC
€1,976.00
 / 
per night 

€141.14
A unique holiday experience
Motorhome rental in Santander
How does CamperDays work?
You are discouraged by the mere thought of all the steps that you need to take in order to secure your dream vehicle? Do not worry, at CamperDays the process is so intuitive and simple that a few moments separate you from renting a reliable vehicle with all the necessary equipment pieces. Fill in the online form with your travel dates to get a very detailed list of all the available campervans. The list can be sorted by the use of a number of filters located on your left-hand side. If you wish to decrease the price range, you can also use a practical price range slider located just above the filters. To make the reservation process even more enjoyable, CamperDays has made sure that there are no surcharges on the pick-up.
Simply enter your dates and location to begin your search.

Request or book the campervan you want to rent for a great price.

Complete your booking and your unforgettable adventure can begin!
Should you book a campervan early in Santander?
Campervans open limitless opportunities in front of holidaymakers who opt for this means of transport for their road adventures. Despite the fact that a campervan seems very expensive at first, you spend no additional money on such things as airline tickets, bus tickets, car rental, or affordable accommodation. What is more, thanks to your own kitchen, you do not have to eat outside. Your own vehicle allows you to plan everything according to your liking and change all of your plans overnight – isn't it convenient? A campervan will be also a perfect way to explore the stunning Spain, and Santander is one of the places where you will find a very broad campervan offer. You probably wonder how to secure the most affordable deal?? Well, the answer to that question is pretty simple – become an early bird and enjoy a wide range of benefits, including the most diverse fleet, interesting equipment, and cost- effective deals. If you are still unsure about the exact dates of your holidays – no worries! Thanks to our transparent cancellation policy and reservation changes that are free of charge, you will enjoy plenty of flexibility. The professional experts at the CamperDays customer service department will be pleased to answer all your questions and provide you with a few advice pieces about motorhome travel.
FAQ - the most frequently asked questions about campervan hire in Santander
If you own an EU driver's licence, there is no need to show your International Driving Licence to rent a vehicle in Santander.

The deposit is always paid with a credit card that is owned by the main driver.

Crossing borders is allowed, but be sure to always inform the rental company about your plans beforehand.

Many companies in Santander have nothing against pets in their vehicles. However, you can also check the rental conditions for more information.

Never camp wild as it is forbidden in Spain.

You need to be at least 21 in order to rent a vehicle in Santander.

All rental companies in Santander welcome toddlers in their vehicles, so you can freely travel with your baby.
Which rental companies are available in Santander?
Travellers who opt for campervan rental in Santander can enjoy the services of McRent.
McRent
McRent offers a perfect price-performance ratio. In its diverse fleet, you will find a range of reliable vehicles, including fully integrated campervans. A favourable standard insurance, unlimited mileage, and additional driver option are some of the many interesting highlights provided by McRent.
Full address of the McRent rental station in Santander:
Pol. Ind. Mies de Molladar Nave E21
39311 Cartes
Due to the fact that McRent does not offer airport transfer to and from Santander Airport (SDR), the most convenient way to get there is taking a taxi. Always pick the taxis up at official taxi ranks and avoid unlicensed vehicles.
Categories of campervans in Santander
Small RV
2 - 4 people
Fuel consumption: 10 - 20 l / 100 km
For people who don't need much space
Pros: mobile, compact, low rental price
Luxury RV
3 - 7 people
Fuel consumption: ca. 25 l / 100 km
For people who like high comfort
Pros: spacious, high comfort, exclusive equipment
Large motorhomes
3 - 7 people
Fuel consumption: ca. 25 - 35 l / 100 km
For experienced drivers
Pros: comfortable, spacious
4WD campers
2 - 4 people
Fuel consumption: ca. 16 l / 100 km
For people who love exploring the landscape
Pros: powerful engine, all-terrain
Truck campervan
2 - 5 people
Fuel consumption: ca. 30 l / 100 km
For intermediate drivers
Pros: all-terrain, comfortable, mobile, powerful engine
Panel truck
If you are planning holidays in 2, a panel truck will be the go-to vehicle. It offers low fuel consumption, practical interior, and easy parking. Great manoeuvrability will be ideal for young and less experienced drivers.
Alcove
Alcove campervans are superb for families with children. You can use the characteristic alcove both as a sleeping and a storage place. The interior is very comfortable and spacious, allowing for smooth travelling experience.
Semi-integrated
Semi-integrated vehicles offer a number of amenities that will come in handy while travelling around Spain. They are ideal for groups of friends and families with children. These will be suitable for both less and more experienced campervan enthusiasts.
Fully integrated
Fully integrated vehicles offer top-notch quality and rank among the most luxurious RVs. They are ideal for demanding and well-experienced drivers, as they take much space on the road. Fully integrated vehicles are characterised by higher fuel consumption.
More than 300 locations worldwide
Worldwide campervan rental
Experience an Alaskan winter, explore the Australian Outback or embark on a road trip through Europe – renting a campervan is the best way to travel any part of the world! Discover the ideal starting point for your holiday at our international locations. At CamperDays you can rent a campervan from the USA, Canada, Australia, New Zealand, Namibia, Botswana and many other destinations.
Internationally, we work with many well-established providers who rent out campervans/motorhomes: from Cruise America and Road Bear RV, who are well-known U.S. rental companies, to Jucy, whose core business is Australia and New Zealand, and Apollo, which is a global company with lots of locations in Europe, Australia and New Zealand.
Discover gorgeous cities, sunny Mediterranean beaches, deep green forests, and endless mountain ranges across Europe. With an RV, you are the master of your own destiny. Whether you want to visit multiple countries or linger around in one area for a longer period, having an RV at your disposal gives you plenty of choices.
Compare the prices for different motorhomes, locations, and dates in our price comparison tool and find the most affordable option for your trip.
United Kingdom | France | Germany | Italy | Norway | Portugal
One of the best ways to explore the beautiful countryside and cities of the USA and Canada is a good old-fashioned road trip. There is an abundance of different routes to take and tourist attractions to see. From Route 66, the most iconic road trip in the USA, to the breath-taking national parks, every adventurer will find something to their liking. Experience the scenic landscapes of North America with an RV and discover its diverse regions on a camper trip of a lifetime.
USA
Las Vegas | Los Angeles | Denver | Houston | Phoenix | Salt Lake City | Anchorage | Miami | Orlando
Canada
We will help you find the perfect campervan for your trip

Our partners are available across the globe at more than 700 locations

We guarantee clear pricing and 100% transparency