3 offers
for your holiday in Birmingham
TC Small
Touring Cars4/5113 km from Birmingham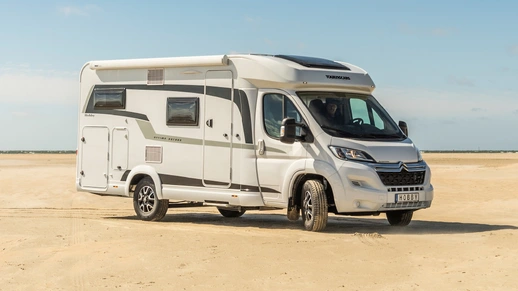 +6
2 adults
Manual
Diesel
Kitchen
Unlimited miles
1 beds
AC
Shower/WC
Pets allowed
€2,564.00
 / 
€183.14

 per night
TC Medium
Touring Cars4/5113 km from Birmingham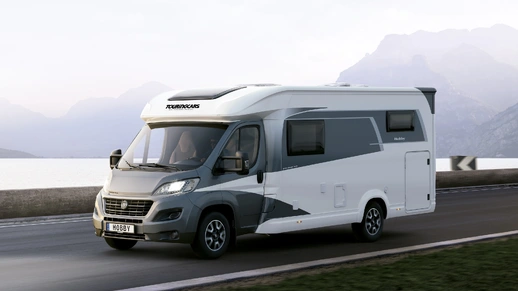 +6
4 adults
Manual
Diesel
Kitchen
Unlimited miles
2 beds
AC
Shower/WC
Pets allowed
€2,726.00
 / 
€194.71

 per night
TC Family 5 Berth
Touring Cars4/5113 km from Birmingham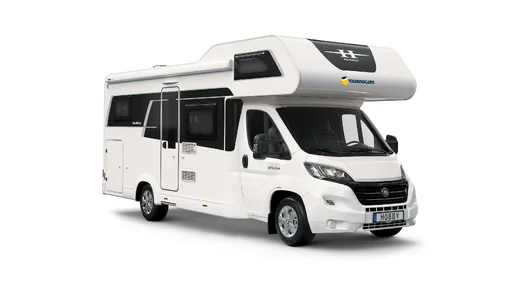 +5
5 adults
Manual
Diesel
Kitchen
Unlimited miles
4 beds
AC
Shower/WC
Pets allowed
€2,808.00
 / 
€200.57

 per night
Reviews Overview
CamperDays stands for transparency! That's why we give every customer the opportunity to share their experiences with other customers after their campervan trip.
Destinations and rental stations in the United Kingdom
By Region
By City
Why is it worth booking an RV rental in Birmingham early?
The West Midlands city of Birmingham is a good place to start a road trip in the UK. With a campervan from Birmingham, you are ideally placed to access an extensive network of motorways that put Wales, the Severn Valley, and the Midlands within an easy drive. With its history, culture, and lively nightlife, the city is a good place to start or finish your road trip in a camper to hire from Birmingham. From late spring through the summer months of July and August are the peak times for when holidaymakers want a campervan to rent in Birmingham. But, by booking your camper in Birmingham several months in advance, you are more likely to get the price, dates, and vehicle type you want for your vacation. All bookings come with a fair and transparent cancellation policy and, should you have to change your dates, there are no hidden costs for doing so. If you have any queries before making your booking or want support in planning a road trip itinerary, the friendly CamperDays customer service team is always on hand to help. The main advantage of choosing an RV rental in Birmingham for your vacation is the freedom this gives you. You can set your own itinerary without having to follow anyone else's timetable. If something catches your eye along the way, you can take your time to stop and enjoy it. It is also very competitive in cost if you compare the price of having a camper to rent in Birmingham with the cost of hotel accommodation, car hire, and restaurant dining.
Our partners
Pick-up locations in Birmingham and nearby
We need your consent to load the Google Maps service!
We use Google Maps to embed content that may collect data about your activity. Please review the details and accept the service to see this content.
Stations near Birmingham
Touring Cars
Rossmore Road East
CH65 3DD United Kingdom
More questions about renting a campervan?
Would you like to enquire about your campervan before you book or do you need more information? We are here for you! You can reach us from Monday to Friday (9:00 am to 5:00 pm) by telephone or at any time at our .
Categories of campervans in Birmingham
Small RV
2 - 4 people
Fuel consumption: 10 - 20 l / 100 km
For people who don't need much space
Pros: mobile, compact, low rental price
Luxury RV
3 - 7 people
Fuel consumption: ca. 25 l / 100 km
For people who like high comfort
Pros: spacious, high comfort, exclusive equipment
Large motorhomes
3 - 7 people
Fuel consumption: ca. 25 - 35 l / 100 km
For experienced drivers
Pros: comfortable, spacious
4WD campers
2 - 4 people
Fuel consumption: ca. 16 l / 100 km
For people who love exploring the landscape
Pros: powerful engine, all-terrain
Truck campervan
2 - 5 people
Fuel consumption: ca. 30 l / 100 km
For intermediate drivers
Pros: all-terrain, comfortable, mobile, powerful engine
FAQs
Nein, in Birmingham reicht ein EU-Führerschein, sofern er auf Ihren Wohnsitz ausgestellt ist.

Ja, dies ist zwingend erforderlich, da der Vermieter die Kaution für das Fahrzeug auf die Kreditkarte buchen muss.

Sie können, wenn Sie ein Wohnmobil mieten, Birmingham als Startpunkt nutzen, um das gesamte Vereinigte Königreich zu erkunden.

Bei den meisten Vermietern ist es erlaubt, Haustiere ohne Zuschlag mitzunehmen. Genauere Informationen können Sie den Mietbedingungen entnehmen.

Weder in England noch in Wales ist das Wildcampen offiziell erlaubt. Selbst auf Parkplätzen ist es meist nicht gestattet. Eine Ausnahme bildet der Dartmoor National Park.

Sie müssen das 21. Lebensjahr erreicht und mindestens seit zwei Jahren einen Führerschein haben.

Die meisten Anbieter erlauben Babys an Bord. Für genauere Informationen sollten Sie sich jedoch die Mietbedingungen des Vermieters anschauen.
More than 700 locations worldwide
Worldwide campervan rental
Compare the prices for different campervans, locations, and dates in our price comparison tool and find the most affordable option for your trip.
We will help you find the perfect campervan for your trip

Our partners are available across the globe at more than 700 locations

We guarantee clear pricing and 100% transparency