23 offers
for your holiday in Stockholm
Beach Hostel
roadsurfer4.5(39 Reviews)23 km from Stockholm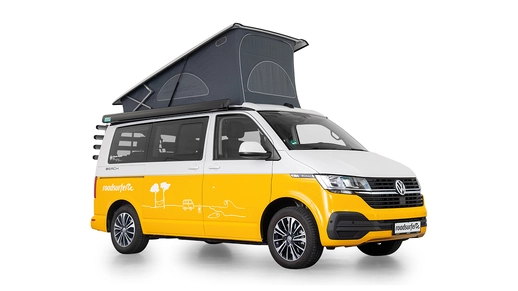 +10
4 adults/1 children
Automatic
Diesel
Kitchen
Unlimited kilometres
2 beds
AC
Pets allowed
€1,119.00
 / 
€79.93

 per night
Surfer Suite
roadsurfer4.5(39 Reviews)23 km from Stockholm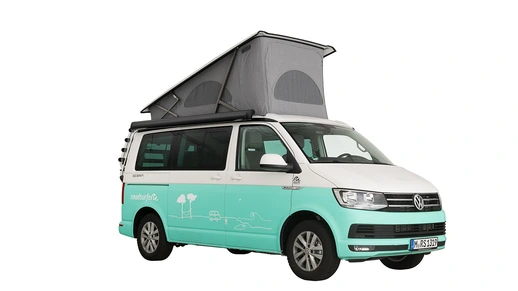 +10
4 adults
Automatic
Diesel
Kitchen
Unlimited kilometres
2 beds
AC
Pets allowed
€1,315.00
 / 
€93.93

 per night
Camper Cabin
roadsurfer4.5(39 Reviews)23 km from Stockholm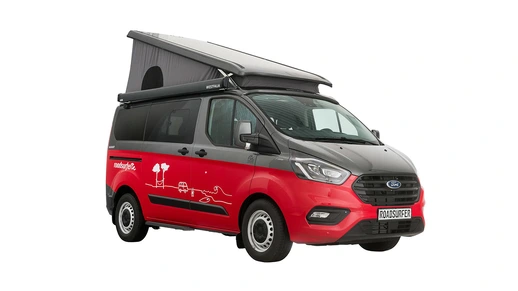 +9
4 adults/1 children
Automatic
Diesel
Kitchen
Unlimited kilometres
2 beds
AC
Pets allowed
€1,315.00
 / 
€93.93

 per night
Urban Standard
McRent4.5(33 Reviews)44 km from Stockholm
+9
2 adults/2 children
Manual
Diesel
Kitchen
Unlimited kilometres
2 beds
AC
€1,407.00
 / 
€100.50

 per night
Couple Cottage
roadsurfer4.5(39 Reviews)23 km from Stockholm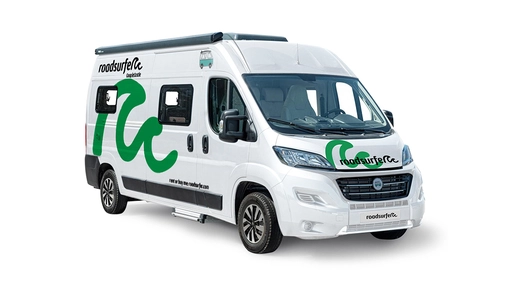 +8
2 adults
Diesel
Kitchen
Unlimited kilometres
1 beds
AC
Shower/WC
Pets allowed
€1,429.00
 / 
€102.07

 per night
Road House
roadsurfer4.5(39 Reviews)23 km from Stockholm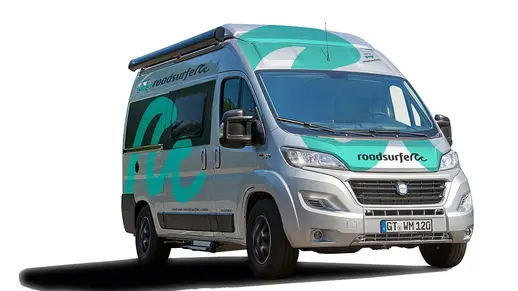 +6
4 adults
Diesel
Kitchen
Unlimited kilometres
2 beds
AC
Shower/WC
Pets allowed
€1,455.00
 / 
€103.93

 per night
Family Finca
roadsurfer4.5(39 Reviews)23 km from Stockholm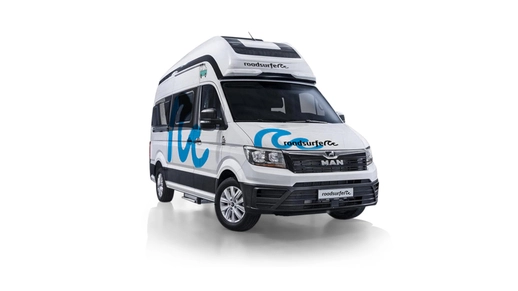 +10
2 adults/2 children
Automatic
Diesel
Kitchen
Unlimited kilometres
2 beds
AC
Shower/WC
Pets allowed
€1,485.00
 / 
€106.07

 per night
Urban Plus
McRent4.5(33 Reviews)44 km from Stockholm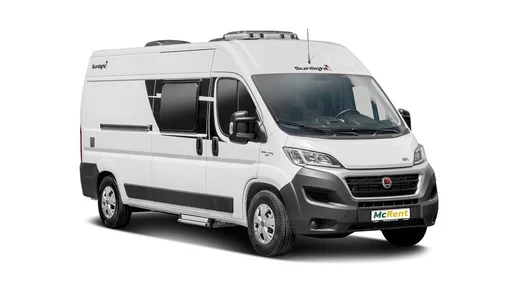 +8
2 adults
Manual
Diesel
Kitchen
Unlimited kilometres
1 beds
AC
Shower/WC
€1,520.00
 / 
€108.57

 per night
Camper Castle
roadsurfer4.5(39 Reviews)23 km from Stockholm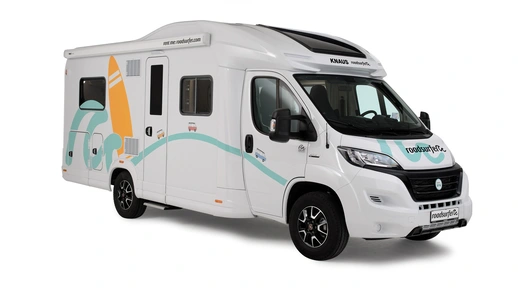 +5
3 adults
Diesel
Kitchen
Unlimited kilometres
2 beds
AC
Shower/WC
Pets allowed
€1,595.00
 / 
€113.93

 per night
Van Villa
roadsurfer4.5(39 Reviews)23 km from Stockholm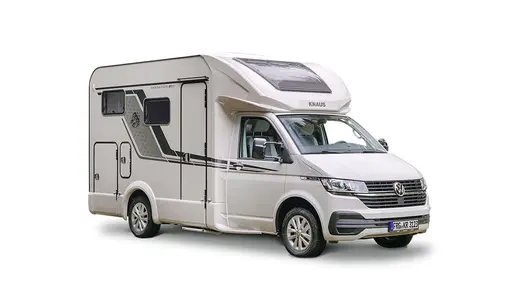 +8
2 adults/2 children
Automatic
Kitchen
Unlimited kilometres
2 beds
AC
Shower/WC
Pets allowed
€1,595.00
 / 
€113.93

 per night
Urban Luxury
McRent4.5(33 Reviews)44 km from Stockholm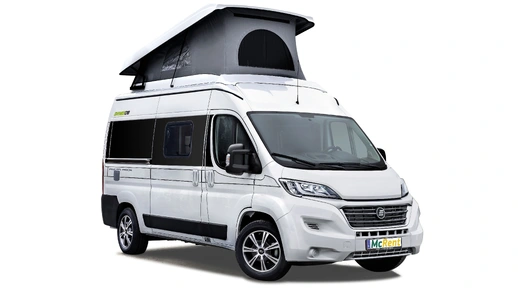 +7
2 adults/2 children
Manual
Diesel
Kitchen
Unlimited kilometres
2 beds
AC
Shower/WC
€1,609.00
 / 
€114.93

 per night
Compact Plus
McRent4.5(33 Reviews)44 km from Stockholm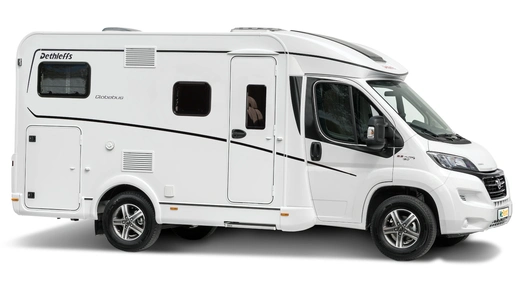 +6
2 adults
Manual
Diesel
Kitchen
Unlimited kilometres
2 beds
AC
Shower/WC
€1,644.00
 / 
€117.43

 per night
Family Standard
McRent4.5(33 Reviews)44 km from Stockholm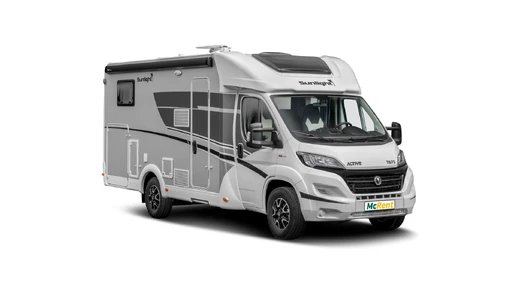 +10
4 adults
Manual
Diesel
Kitchen
Unlimited kilometres
3 beds
AC
Shower/WC
€1,683.00
 / 
€120.21

 per night
Comfort Standard
McRent4.5(33 Reviews)44 km from Stockholm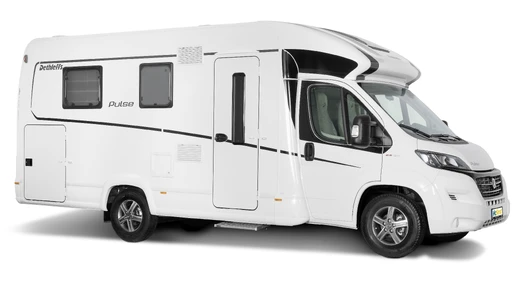 +7
2 adults
Manual
Diesel
Kitchen
Unlimited kilometres
1 beds
AC
Shower/WC
€1,740.00
 / 
€124.29

 per night
Family Plus
McRent4.5(33 Reviews)44 km from Stockholm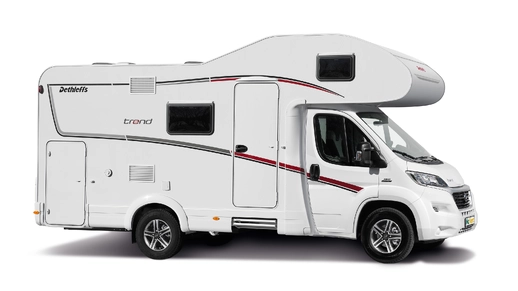 +11
3 adults/2 children
Manual
Diesel
Kitchen
Unlimited kilometres
4 beds
AC
Shower/WC
€1,740.00
 / 
€124.29

 per night
Family Luxury
McRent4.5(33 Reviews)44 km from Stockholm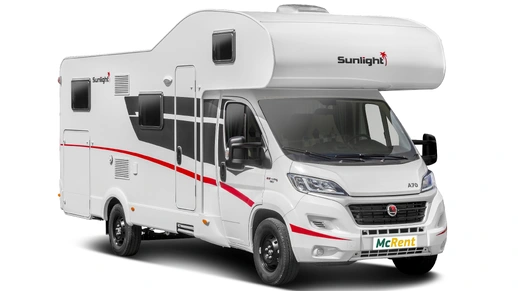 +8
3 adults/2 children
Manual
Diesel
Kitchen
Unlimited kilometres
3 beds
AC
Shower/WC
€1,797.00
 / 
€128.36

 per night
Comfort Plus
McRent4.5(33 Reviews)44 km from Stockholm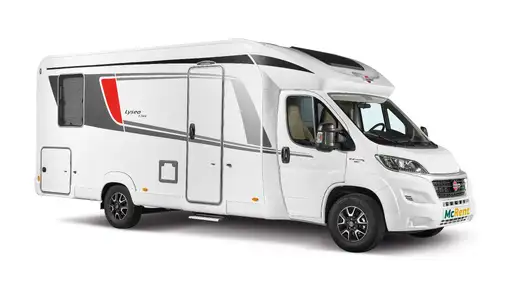 +9
4 adults
Manual
Diesel
Kitchen
Unlimited kilometres
3 beds
AC
Shower/WC
€1,853.00
 / 
€132.36

 per night
Comfort Luxury
McRent4.5(33 Reviews)44 km from Stockholm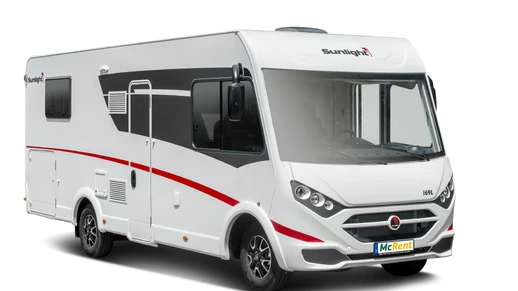 +8
4 adults
Manual
Diesel
Kitchen
Unlimited kilometres
2 beds
AC
Shower/WC
€1,910.00
 / 
€136.43

 per night
TC Van
Touring Cars4.3(9 Reviews)34 km from Stockholm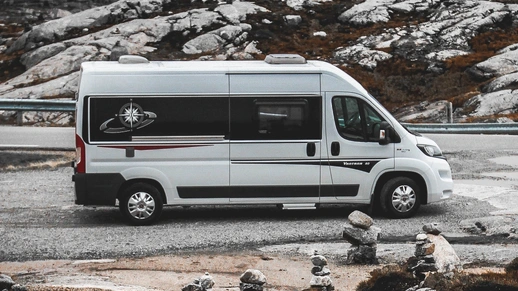 +6
2 adults
Manual
Diesel
Kitchen
Unlimited kilometres
1 beds
AC
Shower/WC
Pets allowed
€1,931.00
 / 
€137.93

 per night
TC Small
Touring Cars4.3(9 Reviews)34 km from Stockholm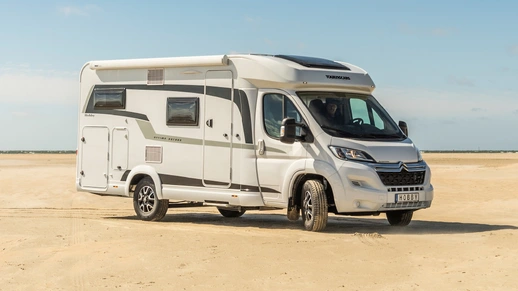 +6
2 adults
Manual
Diesel
Kitchen
Unlimited kilometres
1 beds
AC
Shower/WC
Pets allowed
€2,120.00
 / 
€151.43

 per night
TC Medium
Touring Cars4.3(9 Reviews)34 km from Stockholm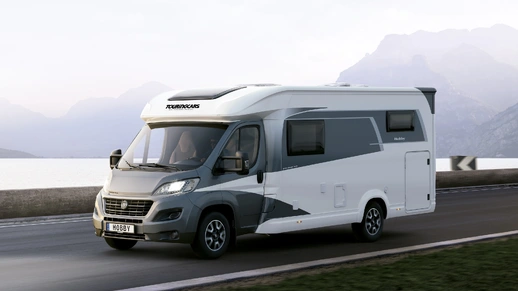 +6
4 adults
Manual
Diesel
Kitchen
Unlimited kilometres
2 beds
AC
Shower/WC
Pets allowed
€2,157.00
 / 
€154.07

 per night
TC Family 5 Berth
Touring Cars4.3(9 Reviews)34 km from Stockholm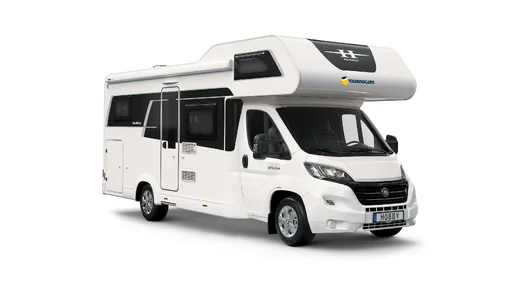 +5
5 adults
Manual
Diesel
Kitchen
Unlimited kilometres
4 beds
AC
Shower/WC
Pets allowed
€2,157.00
 / 
€154.07

 per night
TC Large 5 Berth
Touring Cars4.3(9 Reviews)34 km from Stockholm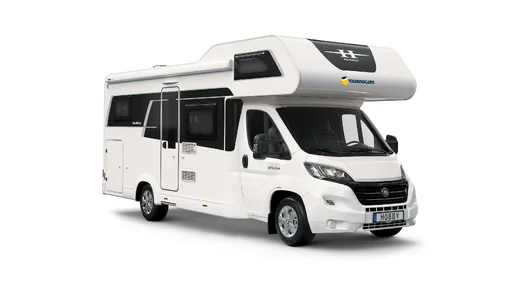 +5
5 adults
Manual
Diesel
Kitchen
Unlimited kilometres
3 beds
AC
Shower/WC
Pets allowed
€2,157.00
 / 
€154.07

 per night
Reviews Overview
CamperDays stands for transparency! That's why we give every customer the opportunity to share their experiences with other customers after their campervan trip.
Go on a road trip in Sweden and discover the beautiful landscapes   
Rent a campervan in Sweden and see everything on your travel itinerary. It gives you the flexibility to visit the Swedish capital city Stockholm for a couple of days, but you can also get off the beaten track and enjoy the great outdoors.  Sweden is well known for its endless landmarks and its royal family. The country also has several palaces and if you're visiting Stockholm make sure to visit the Stockholm Palace.
The country is a paradise for travelers because of the country's rich history and varied landscapes. Rent a campervan in Sweden and discover the crystal-clear lakes and thousands of acres of unspoiled forests. The roads and public transportation are excellent which makes it ideal for your next RV vacation. Sweden's tourist attractions range from grand palaces and old towns to vast Arctic landscapes. There are so many things to do and see, so make sure to allow plenty of time to enjoy being at one with nature.
Why is it worth booking a campervan in Sweden early?
Campervan fans will be pleased with what Sweden has to offer for adventure-thirsty campervan enthusiasts who would like to spend their holidays behind the wheel. Stunning nature parks, dense forests, and impeccable road conditions are everything that Sweden promises to the visiting tourists. There are a number of cities in Sweden where campervan hire is available virtually all year round. However, the most popular period of time, characterised by the highest demand, is between May and August. In order to get ahead of the competition, it is best to book a vehicle a little over 4 months in advance. The average price of campervan hire in Sweden is 188.06 euros per day, and the average travel time is 37 days. Renting a campervan early ensures the best selection of campervans at the most affordable prices. At that time, there is also great likelihood that you will benefit from the best price-performance ratio.
If your holiday plans are not fixed yet, do not worry. Our experts at the CamperDays customer service department will answer all your questions. An additional advantage is that they are also treasure troves of tips on campervan hire companies. We guarantee transparent cancellation conditions and no additional costs for reservation changes. We are here to help you!
Motorhomes are perfect for those who value autonomy. While on the road, you are never limited by any timetables or schedules. There is no need for you to search for affordable airline tickets or accommodation options. With your own campervan, car rental is also needless. You can sleep and eat inside your own vehicle whenever you want to. There is an additional possibility to adjust your holiday plans at every stage of your adventure!
Our Partners
We believe finding the right RV to suit your needs is essential. Offering you the peace of mind needed when renting an RV to explore Sweden is also vital. That is why we only work with our reliable and trustworthy partners who have many years of experience.
Do You Have Any Questions About Renting a Motorhome?
Would you like to enquire about a motorhome or do you need further information before making a booking? You can contact us without obligation either from Monday to Friday 8am - 4pm by phone or at any time via our online contact form.
Our top tips for touring Sweden in a campervan
Going on a road trip in Sweden with an RV is a great way to explore everything the country has to offer. The busiest period for renting a campervan is from May until September so booking in advance is highly recommended.  
At CamperDays we offer flexible bookings which means if your travel plans change, we will immediately contact the rental company and take care of the rebooking free of charge. Many of our partners are accommodating and do not charge any rebooking fees. In case you have any questions before or after booking, you can contact our friendly customer service team by telephone.
Campervan offers for couples in Sweden
For a romantic trip for two exploring Sweden and other cities nearby, a smaller motorhome is just right. Discover our selection of vehicles for two people and explore together.


Campervan offers for families in Sweden
If you want to go on a family camping holiday in Sweden, we recommend a large motorhome. Alcove models are very popular with families with children, as the motorhomes are spacious and have several sleeping and seating areas.


Campervan offers for dog owners in Sweden
Whether it's a campervan or a classic motorhome, there are now several rental companies in Sweden that allow pets in their vehicles. In the CamperDays search, you can easily search for suitable offers using the "Pets allowed" filter.


Some of Sweden's best attractions

Sweden is known for its vast beautiful landscapes and royal palaces. Below we have put together some of the sights to visit
Gamla Stan
The old town in Stockholm, known as Gamla Stan, is a small, concentrated area where the city began in the middle of the 13th century. Its charm is the beautiful architecture along its narrow stone-paved lanes and cobbled streets.

In this neighborhood, you will find plenty of great stores, restaurants, cafés and museums to explore.
Vasa Museum
The Vasa Museum in Stockholm is Sweden's most popular museum. The famous Swedish 64-gun warship called Vasa sank on its maiden voyage in 1628. The ship lay below the icy waters for more than three centuries until 1961 when a salvage operation was carried out. 

English guided tours and audio guides are available. The museum houses 10 separate exhibitions, which makes the museum a truly interesting day out.
Drottningholm Palace, Lovö
The fairy-tale-like palace Drottningholm is on the island of Lovö and it is also a UNESCO World Heritage Site. The palace is now the official residence of the Swedish Royal Family and it dates back to the 17th century.

The terraced park is full of bronze sculptures from Bohemia and Denmark, brought back as trophies of war. There is also a Chinese Pavilion which dates from the late 1700s. Guided tours are available in English.
ABBA The Museum 
ABBA The Museum is on the island of Djurgården, which is a quick bus or tram ride from the city center. This museum is unique even if you're not an ABBA fan. The content and activities in the museum put the group's musical achievements and influences in a historical context, which will help you to understand the ABBA 'Phenomenon' better. 

The Museum showcases the band's stage clothes, artifacts, concert footage, interviews and more in a contemporary, interactive setting. Once inside the museum, you can sing along and dance with the holograms of ABBA.
Events and festivals in Sweden
The International Science Festival in Gothenburg (April): it is the most popular science event in Sweden. At the festival you can attend one of the many workshops, lectures, music, theatre, debates, exhibitions and seminars.
Lund International Fantastic Film Festival (September): this event is one of largest of its kind in Scandinavia. The aim of the festival is to help stretch the limits of the imagination, and to reinforce the value of imagination in films. Since 1995 almost 600 short and feature films from more than 30 countries have been shown at the festival. 
Göteborg International Book Fair (September):  this event is a great meeting place for authors, publishers, agents, teachers and librarians. There are a lot of Nordic and Swedish authors and publishers. It's a great place to meet established authors and get to know some new names. The many stages and stands host thrilling meetings between writers, publishers and book lovers who want to find out more about the power of writing.
Campsites in Sweden
Caravan Club Levsnäs
Soldvägen 149
792 90 Sollerön

Gästhamnen Ma­rie­stad
Hamngatan 43
542 30 Mariestad
First Camp City – Stockholm
Flatens skogsväg 30
128 30 Skarpnäck

Tofta Camping AB
Tofta 362
622 66 Gotlands Tofta
Questions? We have answers. The 5 most frequently asked questions
To drive an RV in Sweden you will need to have a US driver's license and you will also need to be aged 21 or over. Some rental companies may require further documentation so always check with the provider before booking. In addition, make sure to check speed limits and road regulations before renting an RV in Sweden as speed limits and road regulations differ to those in the USA. You can stay in Sweden for up to 90 days without needing to apply for a visa.

Dispersed camping or also known as wild camping in Sweden is permitted. However, RVs must be parked in a rest area or on the roadside. Camping is not allowed in national parks or on private property without the landowner's permission.

Camping vacations are popular in Sweden so there are a lot of camping grounds to choose from. The price of camping grounds can vary depending on the location and facilities. The average cost is around $20.00 to $30.00 per night, but it's always best to check before booking because some camping grounds are only open during the high season.

We would recommend staying in Sweden for 7 -10 days. This will give you enough time to visit Stockholm and enjoy the unspoiled forests and lakes.

The best time to visit Sweden is from May until September. During these months the weather is at its best making it ideal for exploring one of the cities or being out in the great outdoors.
More than 700 locations worldwide
Worldwide campervan rental
Compare the prices for different campervans, locations, and dates in our price comparison tool and find the most affordable option for your trip.
We will help you find the perfect campervan for your trip

Our partners are available across the globe at more than 700 locations

We guarantee clear pricing and 100% transparency