24 offers
for your holiday in Stockholm
Beach Hostel
roadsurfer4/523 km from Stockholm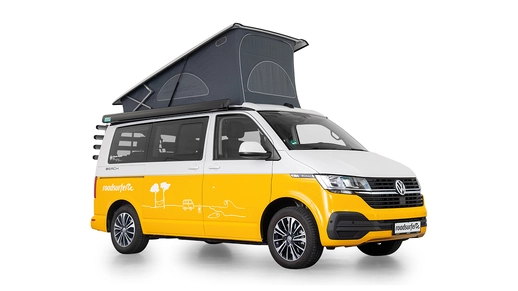 +9
4 adults/1 children
Automatic
Diesel
Kitchen
Unlimited kilometres
2 beds
AC
Pets allowed
€1,264.00
 / 
€90.29

 per night
Surfer Suite
roadsurfer4/523 km from Stockholm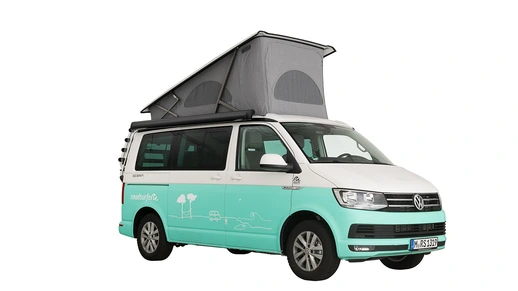 +9
4 adults
Automatic
Diesel
Kitchen
Unlimited kilometres
2 beds
AC
Pets allowed
€1,460.00
 / 
€104.29

 per night
Camper Cabin
roadsurfer4/523 km from Stockholm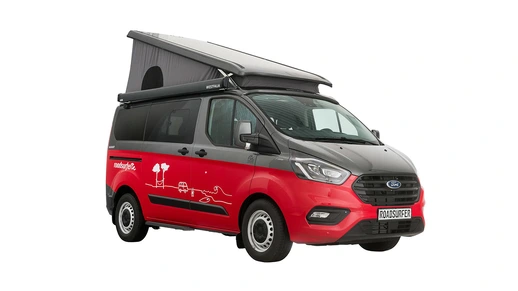 +9
4 adults/1 children
Automatic
Diesel
Kitchen
Unlimited kilometres
2 beds
AC
Pets allowed
€1,460.00
 / 
€104.29

 per night
Couple Cottage
roadsurfer4/523 km from Stockholm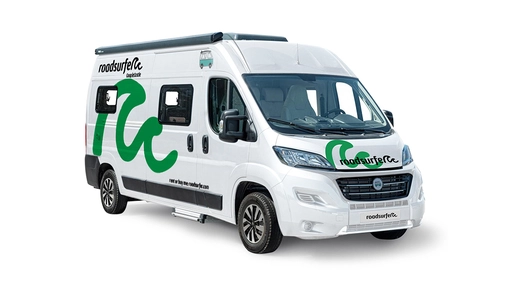 +7
2 adults
Diesel
Kitchen
Unlimited kilometres
1 beds
AC
Shower/WC
Pets allowed
€1,574.00
 / 
€112.43

 per night
Road House
roadsurfer4/523 km from Stockholm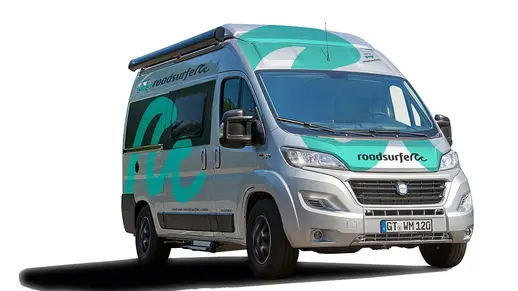 +5
4 adults
Diesel
Kitchen
Unlimited kilometres
2 beds
AC
Shower/WC
Pets allowed
€1,600.00
 / 
€114.29

 per night
Family Finca
roadsurfer4/523 km from Stockholm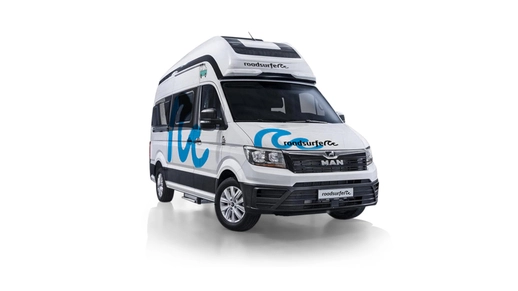 +9
2 adults/2 children
Automatic
Diesel
Kitchen
Unlimited kilometres
2 beds
AC
Shower/WC
Pets allowed
€1,600.00
 / 
€114.29

 per night
Urban Standard
McRent4.5/544 km from Stockholm
+9
2 adults/2 children
Manual
Diesel
Kitchen
Unlimited kilometres
2 beds
AC
€1,662.00
 / 
€118.71

 per night
Camper Castle
roadsurfer4/523 km from Stockholm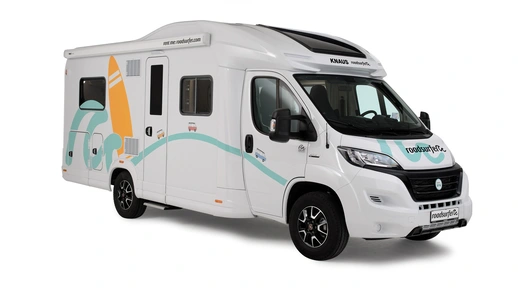 +4
3 adults
Diesel
Kitchen
Unlimited kilometres
2 beds
AC
Shower/WC
Pets allowed
€1,740.00
 / 
€124.29

 per night
Van Villa
roadsurfer4/523 km from Stockholm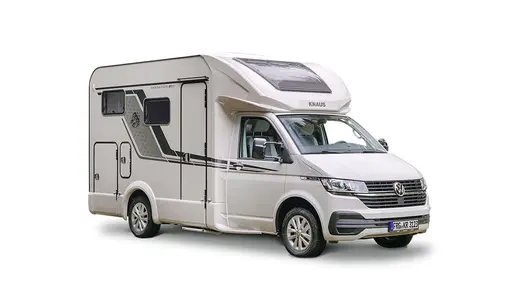 +7
2 adults/2 children
Automatic
Kitchen
Unlimited kilometres
2 beds
AC
Shower/WC
Pets allowed
€1,740.00
 / 
€124.29

 per night
Urban Plus
McRent4.5/544 km from Stockholm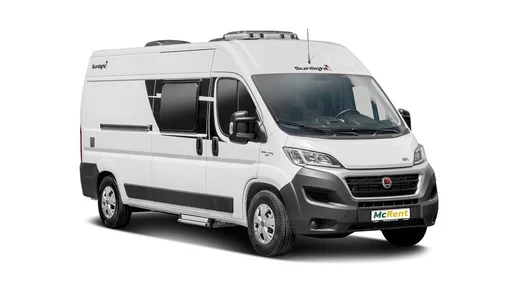 +8
2 adults
Manual
Diesel
Kitchen
Unlimited kilometres
1 beds
AC
Shower/WC
€1,813.00
 / 
€129.50

 per night
Urban Luxury
McRent4.5/544 km from Stockholm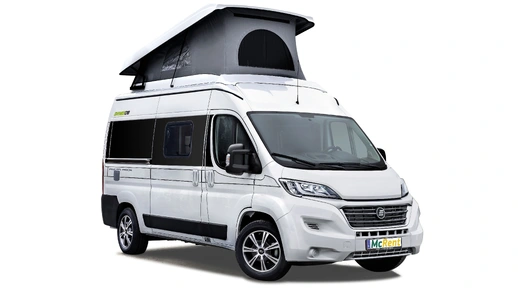 +7
4 adults
Manual
Diesel
Kitchen
Unlimited kilometres
2 beds
AC
Shower/WC
€2,011.00
 / 
€143.64

 per night
TC Van
Touring Cars4/534 km from Stockholm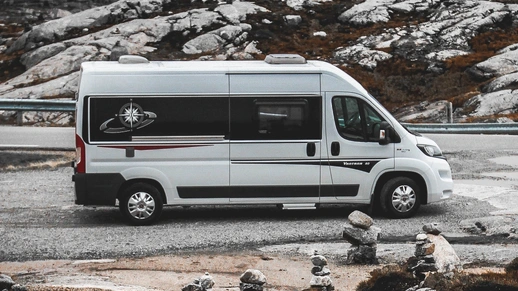 +6
2 adults
Manual
Diesel
Kitchen
Unlimited kilometres
1 beds
AC
Shower/WC
Pets allowed
€2,040.00
 / 
€145.71

 per night
Compact Plus
McRent4.5/544 km from Stockholm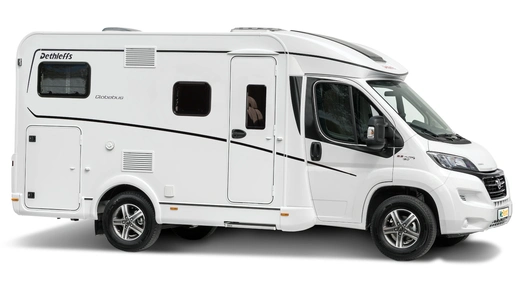 +6
2 adults
Manual
Diesel
Kitchen
Unlimited kilometres
2 beds
AC
Shower/WC
€2,077.00
 / 
€148.36

 per night
Family Standard
McRent4.5/544 km from Stockholm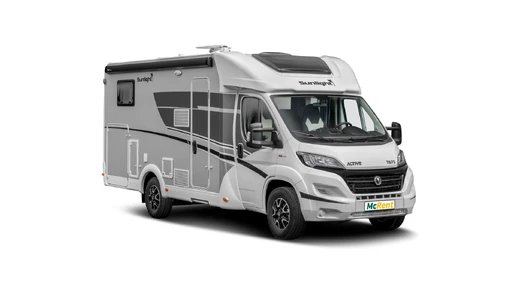 +10
4 adults
Manual
Diesel
Kitchen
Unlimited kilometres
3 beds
AC
Shower/WC
€2,079.00
 / 
€148.50

 per night
Family Plus
McRent4.5/544 km from Stockholm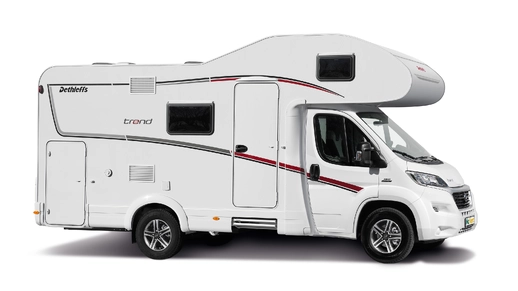 +11
3 adults/2 children
Manual
Diesel
Kitchen
Unlimited kilometres
4 beds
AC
Shower/WC
€2,132.00
 / 
€152.29

 per night
Compact Luxury
McRent4.5/544 km from Stockholm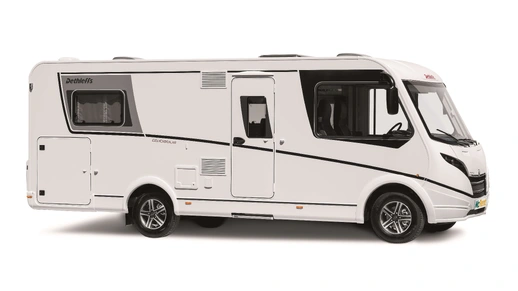 +7
4 adults
Manual
Diesel
Kitchen
Unlimited kilometres
3 beds
AC
Shower/WC
€2,172.00
 / 
€155.14

 per night
Comfort Standard
McRent4.5/544 km from Stockholm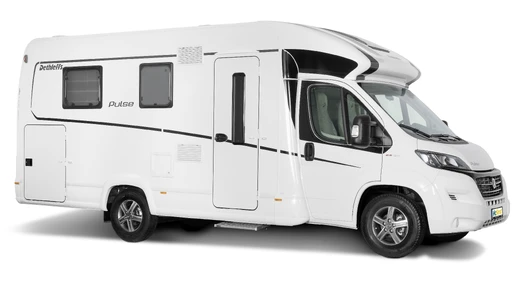 +7
2 adults
Manual
Diesel
Kitchen
Unlimited kilometres
1 beds
AC
Shower/WC
€2,190.00
 / 
€156.43

 per night
TC Small
Touring Cars4/534 km from Stockholm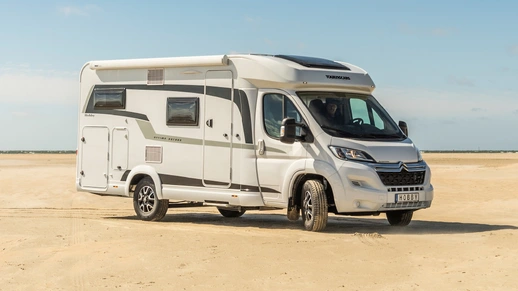 +6
2 adults
Manual
Diesel
Kitchen
Unlimited kilometres
1 beds
AC
Shower/WC
Pets allowed
€2,197.00
 / 
€156.93

 per night
Family Luxury
McRent4.5/544 km from Stockholm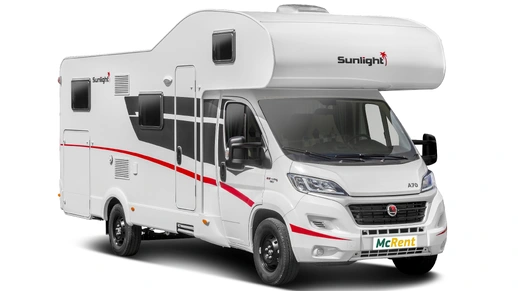 +8
3 adults/2 children
Manual
Diesel
Kitchen
Unlimited kilometres
3 beds
AC
Shower/WC
€2,226.00
 / 
€159.00

 per night
TC Medium
Touring Cars4/534 km from Stockholm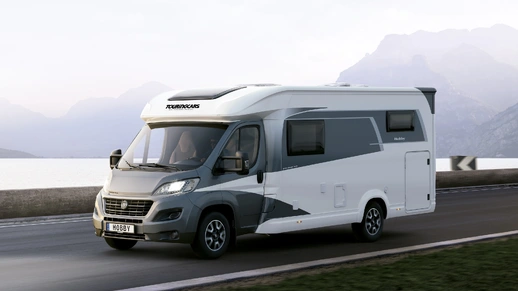 +6
4 adults
Manual
Diesel
Kitchen
Unlimited kilometres
2 beds
AC
Shower/WC
Pets allowed
€2,237.00
 / 
€159.79

 per night
TC Family 5 Berth
Touring Cars4/534 km from Stockholm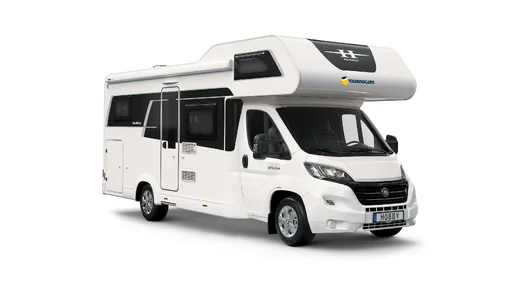 +5
5 adults
Manual
Diesel
Kitchen
Unlimited kilometres
4 beds
AC
Shower/WC
Pets allowed
€2,237.00
 / 
€159.79

 per night
TC Large 5 Berth
Touring Cars4/534 km from Stockholm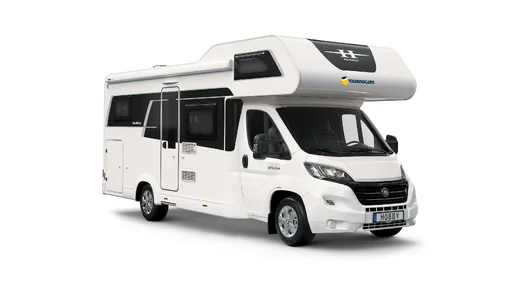 +5
5 adults
Manual
Diesel
Kitchen
Unlimited kilometres
3 beds
AC
Shower/WC
Pets allowed
€2,237.00
 / 
€159.79

 per night
Comfort Plus
McRent4.5/544 km from Stockholm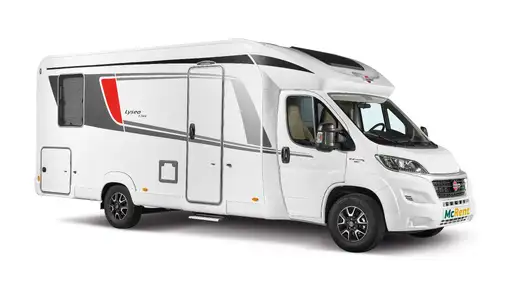 +9
4 adults
Manual
Diesel
Kitchen
Unlimited kilometres
3 beds
AC
Shower/WC
€2,256.00
 / 
€161.14

 per night
Comfort Luxury
McRent4.5/544 km from Stockholm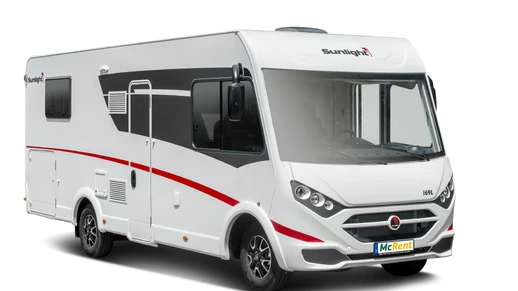 +8
4 adults
Manual
Diesel
Kitchen
Unlimited kilometres
2 beds
AC
Shower/WC
€2,379.00
 / 
€169.93

 per night
Reviews Overview
CamperDays stands for transparency! That's why we give every customer the opportunity to share their experiences with other customers after their campervan trip.
Why is it worth booking a campervan in Stockholm as early as possible?
Sweden is one of the countries where campervan hire is in the highest demand. The easiest way to rent a campervan there is to head to the Swedish capital, Stockholm. In this particular city, campervan hire is the most popular between May and August. The average daily booking price is 184.58 euros. What can you do to ensure you get the best deal at the most affordable price? Well, you can place a reservation as early as a little over 4 months in advance. At that time, the competition among campervan enthusiasts is pretty low and you will have a chance to secure a vehicle offering the best price-performance ratio.
In Stockholm, the average travel time is 41 days. It is enough time to plan a comprehensive journey around the most interesting Swedish highlights. Your own motorhome is a promise of full autonomy. You can change your plans whenever you please, and you do not have to follow any schedules or timetables. You will save time and effort that you would otherwise spend on searching for affordable restaurants, interesting accommodation options, and airline tickets. You do not have to worry about car rental as well. All of that is guaranteed by your RV.
If you have any questions or are still unsure about the exact dates of your holidays, do not worry. The CamperDays customer service department will give you a helping hand. Among the many benefits of placing a reservation with CamperDays, you will enjoy no hidden charges for reservation changes. That is why you can change your reservation whenever you like. We also offer a transparent and fair cancelation policy.
FAQ - the most frequently asked questions about campervan hire in Stockholm
The only document that is necessary is a national driver's licence that has been issued in the EU.

The deposit has to be paid with a credit card. The credit card should belong to the main driver.

Many companies in Stockholm allow for pets in campervans. For more information, check the rental conditions.

You can cross borders without notifying the authorities. However, always notify the rental company beforehand.

Yes, there are a number of places around Sweden where you can camp wild. For more information, you can contact the CamperDays customer service.

You have to be 21 to rent a vehicle in Stockholm. In some cases, you are allowed to be 18.

You can easily rent a campervan in Stockholm with a baby. For more information, check the rental conditions.
Our partners
Pick-up locations in Stockholm and nearby
We need your consent to load the Google Maps service!
We use Google Maps to embed content that may collect data about your activity. Please review the details and accept the service to see this content.
Stations near Stockholm
roadsurfer
Okvistavägen 15
186 40 Sweden
Touring Cars
Bristagatan 12
195 60 Sweden
McRent
Björnängsvägen 15
74634 Sweden
Categories of campervans in Stockholm
Small RV
2 - 4 people
Fuel consumption: 10 - 20 l / 100 km
For people who don't need much space
Pros: mobile, compact, low rental price
Luxury RV
3 - 7 people
Fuel consumption: ca. 25 l / 100 km
For people who like high comfort
Pros: spacious, high comfort, exclusive equipment
Large motorhomes
3 - 7 people
Fuel consumption: ca. 25 - 35 l / 100 km
For experienced drivers
Pros: comfortable, spacious
4WD campers
2 - 4 people
Fuel consumption: ca. 16 l / 100 km
For people who love exploring the landscape
Pros: powerful engine, all-terrain
Truck campervan
2 - 5 people
Fuel consumption: ca. 30 l / 100 km
For intermediate drivers
Pros: all-terrain, comfortable, mobile, powerful engine
More than 700 locations worldwide
Worldwide campervan rental
Compare the prices for different campervans, locations, and dates in our price comparison tool and find the most affordable option for your trip.
We will help you find the perfect campervan for your trip

Our partners are available across the globe at more than 700 locations

We guarantee clear pricing and 100% transparency