Filter
8 offers
for your holiday in Helsinki
TC Van
Touring Cars 4/515 km from Helsinki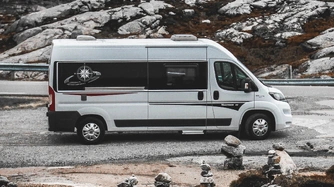 +7
2 adults
Manual
Diesel
Kitchen
Unlimited kilometres
1 beds
AC
Shower/WC
Pets allowed
€2,710.00
 / 
€193.57

 per night
Urban Plus
McRent 4.5/550 km from Helsinki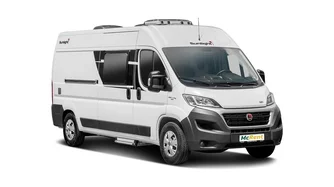 +9
2 adults
Manual
Diesel
Kitchen
Unlimited kilometres
1 beds
AC
Shower/WC
€2,785.00
 / 
€198.93

 per night
Family Standard
McRent 4.5/550 km from Helsinki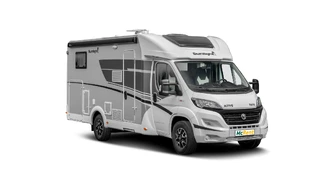 +11
4 adults
Manual
Diesel
Kitchen
Unlimited kilometres
3 beds
AC
Shower/WC
€2,948.00
 / 
€210.57

 per night
TC Small
Touring Cars 4/515 km from Helsinki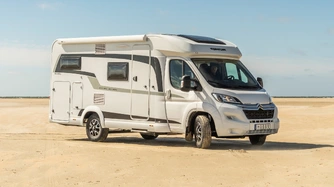 +7
2 adults
Manual
Diesel
Kitchen
Unlimited kilometres
1 beds
AC
Shower/WC
Pets allowed
€2,977.00
 / 
€212.64

 per night
Comfort Plus
McRent 4.5/550 km from Helsinki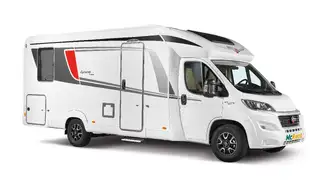 +10
4 adults
Manual
Diesel
Kitchen
Unlimited kilometres
3 beds
AC
Shower/WC
€3,107.00
 / 
€221.93

 per night
TC Medium
Touring Cars 4/515 km from Helsinki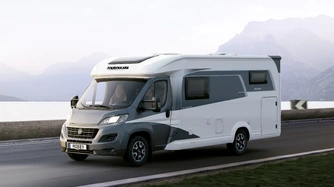 +7
4 adults
Manual
Diesel
Kitchen
Unlimited kilometres
2 beds
AC
Shower/WC
Pets allowed
€3,351.00
 / 
€239.36

 per night
TC Family 5 Berth
Touring Cars 4/515 km from Helsinki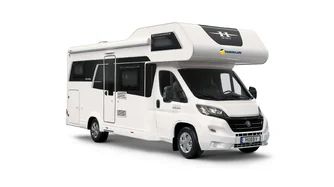 +6
5 adults
Manual
Diesel
Kitchen
Unlimited kilometres
4 beds
AC
Shower/WC
Pets allowed
€3,544.00
 / 
€253.14

 per night
TC Large 5 Berth
Touring Cars 4/515 km from Helsinki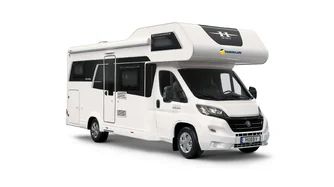 +6
5 adults
Manual
Diesel
Kitchen
Unlimited kilometres
3 beds
AC
Shower/WC
Pets allowed
€3,663.00
 / 
€261.64

 per night
A unique holiday experience
Motorhome rental in Finland
How does CamperDays work?
Whether city trips, beach vacations or trips through nature - with a campervan you rent the freedom to arrange your leisure time completely according to individual ideas! You can flexibly discover new places and countries and experience the country and its people up close. Plan your own route and linger to your heart's content in cities that you like, or in the midst of picturesque natural landscapes. If you rent a campervan, make your holiday your personal adventure and spend an unforgettable time with your loved ones!
Simply enter your dates and location to begin your search.

Request or book the campervan you want to rent for a great price.

Complete your booking and your unforgettable adventure can begin!
Why is it worth booking a campervan in Finland as early as possible?
If freedom of choice and flexibility are everything that you expect from your holidays in Finland, you should definitely consider renting a campervan. This means of transport promises endless sightseeing possibilities. You can change your plans whenever you please and stay fully independent of all schedules. With a campervan, there is no need to search for affordable airline tickets or appropriate accommodation. You do not have to worry about car rental as well. Your own vehicle is also a promise of spending more quality time in the great outdoors and staying unplugged for a while. A motorhome also saves you time and effort along the way - despite the fact that the rental seems expensive at first.
In order to secure a vehicle of your dreams at an affordable price, the best thing to do is book one as early as a little over 4 months in advance. Becoming an early bird will be a guarantee of the best price-performance ratio. Taking early action is also a promise of favourable availability. The most popular period of time for campervan hire in Finland is between June and September. The average campervan hire in Finland costs 167.00 euros per day, and the average travel time is 23 days. It will be enough to experience a comprehensive campervan trip around this beautiful country.
If you are still hesitant about renting a campervan, you can contact the CamperDays customer service department. Our experts will be happy to give you a helping hand. What is more, the greatest advantage of CamperDays is a cancellation policy that is very transparent. There are no additional charges for reservation changes.
FAQ - the most frequently asked questions about campervan hire in Finland
If your national driver's licence has been issued in the EU, you will not need an International Driving Licence.

Yes, the deposit has to be paid with the main driver's credit card.

Crossing borders is allowed, but you always have to inform the rental company beforehand.

Many campervan hire companies allow for pets in their vehicles.

Yes, you can camp wild in Finland. However, you should stay away from private land.

Generally, the minimum age in Finland to rent an RV is 21.

Yes, you can freely travel in a campervan around Finland with a baby.
Which rental companies are available in Finland?
Finland is full of interesting campervan hire companies. Among the most popular are Touring Cars and McRent.
Touring Cars
Touring Cars is one of the 2 most popular campervan hire companies in Finland. Its basic package comes with a number of useful and convenient amenities. Among others, you will enjoy kitchen equipment. Touring Cars is available in Helsinki and Rovaniemi.
McRent
One of the 2 most popular campervan hire companies in Finland is McRent. Apart from unlimited kilometres, you will also enjoy security package and a standard insurance. There is also a complimentary breakdown cover for your convenience. The company is available in Rovaniemi and Helsinki.
There are campervan hire companies in Finland offering complimentary airport transfer. If you wish to benefit from this service, you should always contact a given campervan hire company in advance. You can also take a taxi. Remember to pick them up at official taxi ranks near the airport. You should also avoid unlicensed vehicles for your own protection.
Categories of campervans in Finland
Small RV
2 - 4 people
Fuel consumption: 10 - 20 l / 100 km
For people who don't need much space
Pros: mobile, compact, low rental price
Luxury RV
3 - 7 people
Fuel consumption: ca. 25 l / 100 km
For people who like high comfort
Pros: spacious, high comfort, exclusive equipment
Large motorhomes
3 - 7 people
Fuel consumption: ca. 25 - 35 l / 100 km
For experienced drivers
Pros: comfortable, spacious
4WD campers
2 - 4 people
Fuel consumption: ca. 16 l / 100 km
For people who love exploring the landscape
Pros: powerful engine, all-terrain
Truck campervan
2 - 5 people
Fuel consumption: ca. 30 l / 100 km
For intermediate drivers
Pros: all-terrain, comfortable, mobile, powerful engine
More than 700 locations worldwide
Worldwide campervan rental
Compare the prices for different campervans, locations, and dates in our price comparison tool and find the most affordable option for your trip.
We will help you find the perfect campervan for your trip

Our partners are available across the globe at more than 700 locations

We guarantee clear pricing and 100% transparency