4 offers
for your holiday in Tallinn
Urban Plus
McRent4.5/56 km from Tallinn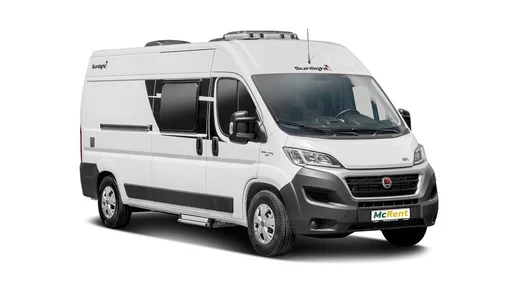 +8
2 adults
Manual
Diesel
Kitchen
Unlimited kilometres
1 beds
AC
Shower/WC
€1,652.00
 / 
€118.00

 per night
Family Standard
McRent4.5/56 km from Tallinn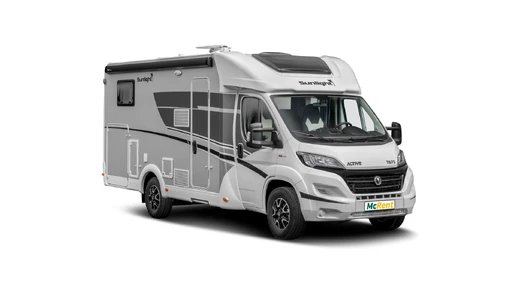 +10
4 adults
Manual
Diesel
Kitchen
Unlimited kilometres
3 beds
AC
Shower/WC
€1,792.00
 / 
€128.00

 per night
Family Luxury
McRent4.5/56 km from Tallinn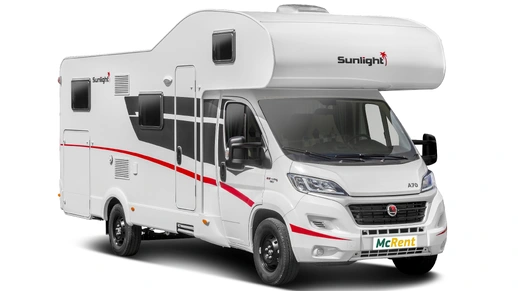 +8
3 adults/2 children
Manual
Diesel
Kitchen
Unlimited kilometres
3 beds
AC
Shower/WC
€1,955.00
 / 
€139.64

 per night
TC Small
Touring Cars4/510 km from Tallinn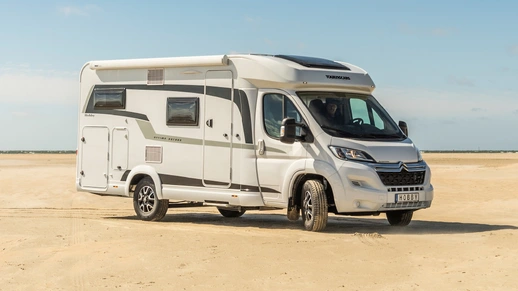 +6
2 adults
Manual
Diesel
Kitchen
Unlimited kilometres
1 beds
AC
Shower/WC
Pets allowed
€2,010.00
 / 
€143.57

 per night
Reviews Overview
CamperDays stands for transparency! That's why we give every customer the opportunity to share their experiences with other customers after their campervan trip.
Why is it worth booking a campervan in Estonia early?
The cultural uniqueness of Estonia, along with its stunning landmarks and breathtaking nature parks, is worth exploring on your own terms – in a campervan. This exceptional means of transport will surely provide you with plenty of freedom and flexibility. Apart from spending more quality time with your family and unplugging for a while, you can discover Estonia at your own pace. You are never limited by any timetables and can easily change your plans whenever you please. The fact that you can cook and sleep in your own vehicle is a benefit in itself, allowing you to save time and money that you would otherwise spend on hotels and restaurants.
What can you do to ensure yourself the best available vehicle for your Estonian holidays? Taking into consideration that the most popular period for campervan hire in Estonia is between June and August, it is best to try renting a vehicle a little over 5 months in advance. Early action is a guarantee of getting the best combination of your favourite campervan make, equipment, availability, and price. The average campervan hire in Estonia costs 145.12 euros per day, and the average travel time is 22 days.
You are still hesitant about renting a campervan and you are not sure about the exact dates of your trip? There is nothing simpler than contacting the CamperDays customer service. We will quickly find answers to all your questions and resolve your doubts. What is more, the greatest advantage of CamperDays is a cancellation policy that is very transparent. You can also benefit from no additional costs for reservation changes.
Which rental companies are available in Estonia?
There are a number of value for money campervan hire companies in Estonia. The most popular ones are Touring Cars and McRent.
Touring Cars
Touring Cars is one of the 2 most popular campervan hire companies in Estonia. In its basic package, you can find unlimited mileage and kitchen equipment. You will also enjoy a number of practical amenities that will help you to stay fully independent while on the road. Touring Cars is available in Tallinn.
McRent
McRent's vehicles come with a number of useful amenities that may come in handy while on campervan holidays. Along with a standard insurance, you can also enjoy security package and breakdown cover. The company is available in Tallinn and is one of the 2 most popular campervan hire companies in the country.
There are campervan hire companies in Estonia offering complimentary airport transfer. In order to take advantage of this service, you should always book it in advance and contact the company beforehand. You can also reach the depots by taking a taxi. Remember to pick them up at official taxi ranks near the airport. We also advise you against taking unlicensed vehicles for your own safety.
More questions about renting a campervan?
Would you like to enquire about your campervan before you book or do you need more information? We are here for you! You can reach us from Monday to Friday (9:00 am to 5:00 pm) by telephone or at any time at our .
FAQ - the most frequently asked questions about campervan hire in Estonia
In order to rent a campervan in Estonia, you just need your national driver's licence that has been issued in the EU.

The deposit has to be paid with the main driver's credit card.

You can cross borders, but remember to always inform the selected rental company about your plans beforehand.

Most campervan hire companies will allow you to travel with a pet.

Camping wild is generally permitted in Estonia. Avoid camping on private land.

Generally, the minimum age in Estonia to rent a motorhome is 21.

There are no restrictions when it comes to travelling in a campervan around Estonia.
More than 700 locations worldwide
Worldwide campervan rental
Compare the prices for different campervans, locations, and dates in our price comparison tool and find the most affordable option for your trip.
We will help you find the perfect campervan for your trip

Our partners are available across the globe at more than 700 locations

We guarantee clear pricing and 100% transparency