Filter
14 Offers
for your holiday in Amsterdam
Beach Hostel
roadsurfer4/558 km from Amsterdam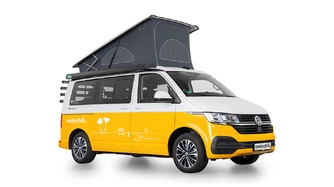 +10
4 adults/1 children
Automatic
Diesel
Kitchen
Unlimited kilometres
2 beds
AC
Pets allowed
€1,149.00
 / 
€82.07

 per night
Beach Hostel
roadsurfer4/510 km from Amsterdam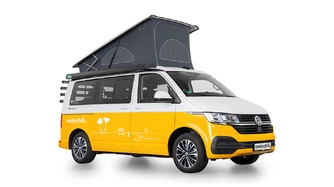 +10
4 adults/1 children
Automatic
Diesel
Kitchen
Unlimited kilometres
2 beds
AC
Pets allowed
€1,149.00
 / 
€82.07

 per night
Travel Home
roadsurfer4/510 km from Amsterdam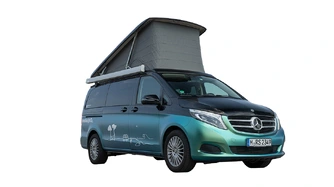 +8
4 adults
Automatic
Diesel
Kitchen
Unlimited kilometres
2 beds
AC
Pets allowed
€1,289.00
 / 
€92.07

 per night
Surfer Suite
roadsurfer4/558 km from Amsterdam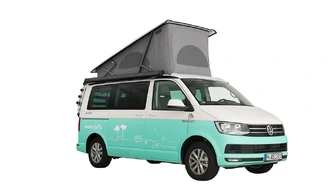 +10
4 adults
Automatic
Diesel
Kitchen
Unlimited kilometres
2 beds
AC
Pets allowed
€1,345.00
 / 
€96.07

 per night
Surfer Suite
roadsurfer4/510 km from Amsterdam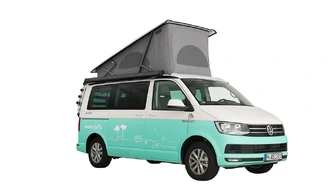 +10
4 adults
Automatic
Diesel
Kitchen
Unlimited kilometres
2 beds
AC
Pets allowed
€1,345.00
 / 
€96.07

 per night
Camper Cabin
roadsurfer4/558 km from Amsterdam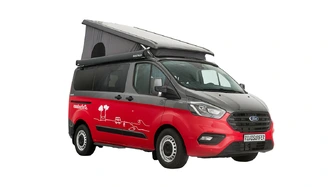 +10
4 adults/1 children
Automatic
Diesel
Kitchen
Unlimited kilometres
2 beds
AC
Pets allowed
€1,345.00
 / 
€96.07

 per night
Camper Cabin
roadsurfer4/510 km from Amsterdam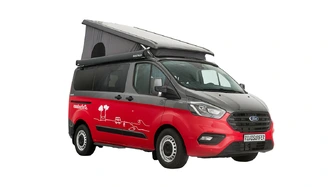 +10
4 adults/1 children
Automatic
Diesel
Kitchen
Unlimited kilometres
2 beds
AC
Pets allowed
€1,345.00
 / 
€96.07

 per night
Road House
roadsurfer4/558 km from Amsterdam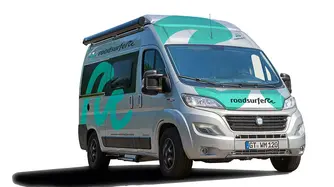 +6
4 adults
Automatic
Diesel
Kitchen
Unlimited kilometres
2 beds
AC
Shower/WC
Pets allowed
€1,689.00
 / 
€120.64

 per night
Road House
roadsurfer4/510 km from Amsterdam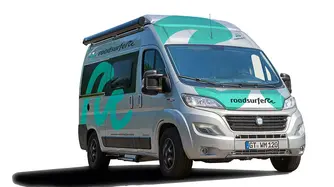 +6
4 adults
Automatic
Diesel
Kitchen
Unlimited kilometres
2 beds
AC
Shower/WC
Pets allowed
€1,689.00
 / 
€120.64

 per night
Active Extra
rent easy4/524 km from Amsterdam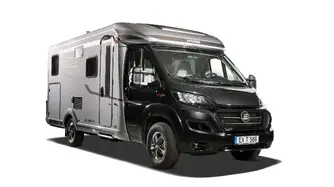 +7
2 adults
Manual
Diesel
Kitchen
250 kilometres per night incl.
2 beds
AC
Shower/WC
€2,244.00
 / 
€160.29

 per night
City First
rent easy4/524 km from Amsterdam
+8
2 adults/2 children
Manual
Diesel
Kitchen
250 kilometres per night incl.
2 beds
AC
Shower/WC
€2,350.00
 / 
€167.86

 per night
Exclusive Classic
rent easy4/524 km from Amsterdam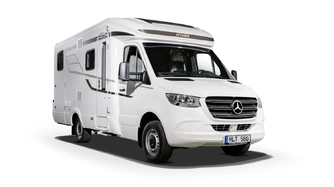 +7
2 adults
Manual
Diesel
Kitchen
250 kilometres per night incl.
2 beds
AC
Shower/WC
€2,431.00
 / 
€173.64

 per night
Active First
rent easy4/524 km from Amsterdam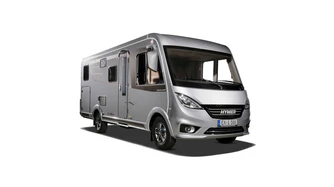 +8
4 adults
Manual
Diesel
Kitchen
250 kilometres per night incl.
3 beds
AC
Shower/WC
€2,683.00
 / 
€191.64

 per night
Exclusive First
rent easy4/524 km from Amsterdam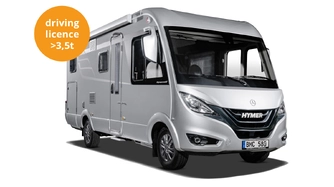 +5
4 adults
Manual
Diesel
Kitchen
250 kilometres per night incl.
3 beds
AC
Shower/WC
€2,723.00
 / 
€194.50

 per night
More than 300 locations worldwide
Worldwide campervan rental
Experience an Alaskan winter, explore the Australian Outback or embark on a road trip through Europe – renting a campervan is the best way to travel any part of the world! Discover the ideal starting point for your holiday at our international locations. At CamperDays you can rent a campervan from the USA, Canada, Australia, New Zealand, Namibia, Botswana and many other destinations.
Internationally, we work with many well-established providers who rent out campervans/motorhomes: from Cruise America and Road Bear RV, who are well-known U.S. rental companies, to Jucy, whose core business is Australia and New Zealand, and Apollo, which is a global company with lots of locations in Europe, Australia and New Zealand.
Discover gorgeous cities, sunny Mediterranean beaches, deep green forests, and endless mountain ranges across Europe. With an RV, you are the master of your own destiny. Whether you want to visit multiple countries or linger around in one area for a longer period, having an RV at your disposal gives you plenty of choices.
Compare the prices for different motorhomes, locations, and dates in our price comparison tool and find the most affordable option for your trip.
United Kingdom | France | Germany | Italy | Norway | Portugal
One of the best ways to explore the beautiful countryside and cities of the USA and Canada is a good old-fashioned road trip. There is an abundance of different routes to take and tourist attractions to see. From Route 66, the most iconic road trip in the USA, to the breath-taking national parks, every adventurer will find something to their liking. Experience the scenic landscapes of North America with an RV and discover its diverse regions on a camper trip of a lifetime.
USA
Las Vegas | Los Angeles | Denver | Houston | Phoenix | Salt Lake City | Anchorage | Miami | Orlando
Canada
How does CamperDays work?
Thanks to our transparent booking system, CamperDays is one of the most popular websites offering campervan booking in the EU. It gathers all of the most interesting deals in one place and presents them to the user within seconds. The only thing that you need to do is select your travel dates. The rest is quickly done by our search engine.
After selecting the dates, you will see a list of results with the photos of RVs and their specification. CamperDays has also prepared a list of dedicated filters that will help you to narrow down the search. Equipment, availability, and vehicle type are only a few of the available options. You can also search the campervans by the rental company that interests you the most. The price range slider will help you to adjust the price to your needs. We also promise no hidden surcharges on the pick-up.
1. Find an RV

Simply enter your dates and location to begin your search.

2. Receive offers

Request or book the campervan you want to rent for a great price.

3. Book and go

Complete your booking and your unforgettable adventure can begin!
Why is it worth booking a campervan in Amsterdam early?
If you are searching for full independence while sightseeing around the Netherlands, a wise choice will be renting a campervan. The easiest way to rent one is heading to the Dutch capital, Amsterdam. The month that is characterised by the highest demand for campervan hire in Amsterdam is July. The average daily price for hiring a campervan is 161.72 euros, and the average travel period is 15 days. In order to secure the most affordable deal, it is best to take early action and try renting a vehicle as early as 3 months in advance. At that time, the competition among travellers is pretty low, and you will have the best chance to get the perfect combination of vehicle equipment, availability, and price.
Are you still unsure about the campervan make that you would like to choose for your trip? No worries, the CamperDays customer service department is full of experts who will answer all your questions and give you useful tips that you can use while on the road. CamperDays will provide you with a lot of flexibility, as all reservation changes are free of charge. We additionally offer a fair cancellation policy.
Renting a campervan seems challenging and expensive at first. However, your own mobile home brings you plenty of benefits. You do not have to worry about finding airline tickets at affordable prices or suitable accommodation options. What is more, the fact that you can cook inside your motorhome saves you a lot of time and effort. A campervan is the quintessence of independence. The fact that you can change your plans whenever you please is value added. While on the road, you can also enjoy natural landscapes and beautiful views right after you wake up.
FAQ - the most frequently asked questions about campervan hire in Amsterdam
An International Driving Licence will not be necessary. You only need a driver's licence that has been issued in the EU.

Yes, a credit card belonging to the main driver is needed for the purpose of paying the deposit.

Many campervan hire companies allow pets in their vehicles. However, it is best to check the rental conditions beforehand.

If you are planning on crossing borders, you should always notify the rental company about your plans beforehand.

No, never camp wild as it is strictly forbidden in the Netherlands.

Drivers have to be 23 in order to rent a vehicle in the Dutch capital.

Companies in Amsterdam have nothing against travelling with a baby in their vehicles.
Categories of campervans in Amsterdam
Small RV
2 - 4 people
Fuel consumption: 10 - 20 l / 100 km
For people who don't need much space
Pros: mobile, compact, low rental price
Luxury RV
3 - 7 people
Fuel consumption: ca. 25 l / 100 km
For people who like high comfort
Pros: spacious, high comfort, exclusive equipment
Large motorhomes
3 - 7 people
Fuel consumption: ca. 25 - 35 l / 100 km
For experienced drivers
Pros: comfortable, spacious
4WD campers
2 - 4 people
Fuel consumption: ca. 16 l / 100 km
For people who love exploring the landscape
Pros: powerful engine, all-terrain
Truck campervan
2 - 5 people
Fuel consumption: ca. 30 l / 100 km
For intermediate drivers
Pros: all-terrain, comfortable, mobile, powerful engine