Filter
16 Offers
for your holiday in Amsterdam
Surfer Suite
roadsurfer 4/511 km from Amsterdam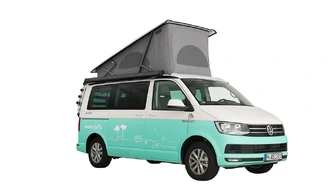 +10
4 adults
Automatic
Diesel
Kitchen
Unlimited kilometres
2 beds
AC
Pets allowed
€1,345.00
 / 
per night 

€96.07
Camper Cabin
roadsurfer 4/511 km from Amsterdam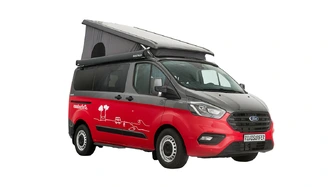 +10
4 adults/1 children
Automatic
Diesel
Kitchen
Unlimited kilometres
2 beds
AC
Pets allowed
€1,345.00
 / 
per night 

€96.07
Camper Cabin
roadsurfer 4/559 km from Amsterdam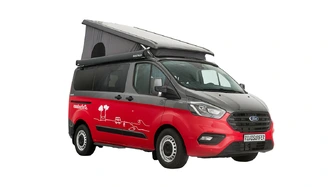 +10
4 adults/1 children
Automatic
Diesel
Kitchen
Unlimited kilometres
2 beds
AC
Pets allowed
€1,345.00
 / 
per night 

€96.07
Camper Cabin Deluxe
roadsurfer 4/511 km from Amsterdam
+9
4 adults/1 children
Automatic
Diesel
Kitchen
Unlimited kilometres
2 beds
AC
Pets allowed
€1,429.00
 / 
per night 

€102.07
Surfer Suite
roadsurfer 4/559 km from Amsterdam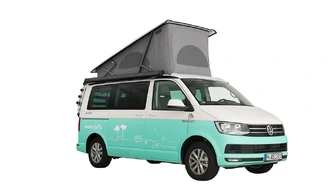 +10
4 adults
Automatic
Diesel
Kitchen
Unlimited kilometres
2 beds
AC
Pets allowed
€1,435.00
 / 
per night 

€102.50
Couple Cottage
roadsurfer 4/511 km from Amsterdam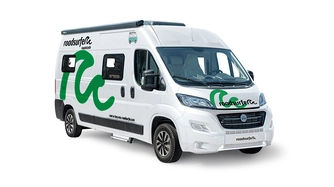 +8
2 adults
Automatic
Diesel
Kitchen
Unlimited kilometres
1 beds
AC
Shower/WC
Pets allowed
€1,499.00
 / 
per night 

€107.07
Couple Cottage
roadsurfer 4/559 km from Amsterdam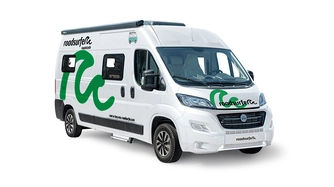 +8
2 adults
Automatic
Diesel
Kitchen
Unlimited kilometres
1 beds
AC
Shower/WC
Pets allowed
€1,499.00
 / 
per night 

€107.07
Family Finca
roadsurfer 4/511 km from Amsterdam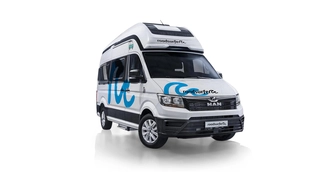 +10
2 adults/2 children
Automatic
Diesel
Kitchen
Unlimited kilometres
2 beds
AC
Shower/WC
Pets allowed
€1,555.00
 / 
per night 

€111.07
Road House
roadsurfer 4/511 km from Amsterdam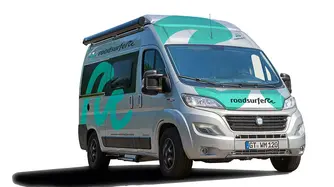 +6
4 adults
Automatic
Diesel
Kitchen
Unlimited kilometres
2 beds
AC
Shower/WC
Pets allowed
€1,555.00
 / 
per night 

€111.07
Camper Castle
roadsurfer 4/511 km from Amsterdam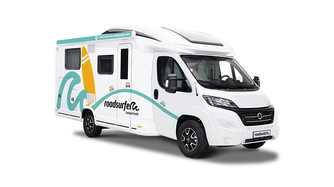 +7
3 adults
Automatic
Diesel
Kitchen
Unlimited kilometres
2 beds
AC
Shower/WC
Pets allowed
€1,695.00
 / 
per night 

€121.07
Camper Castle
roadsurfer 4/559 km from Amsterdam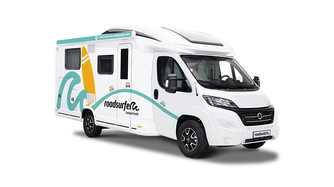 +7
3 adults
Automatic
Diesel
Kitchen
Unlimited kilometres
2 beds
AC
Shower/WC
Pets allowed
€1,695.00
 / 
per night 

€121.07
Road House
roadsurfer 4/559 km from Amsterdam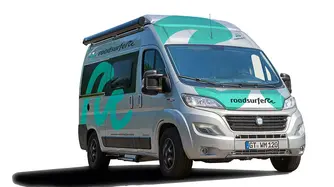 +6
4 adults
Automatic
Diesel
Kitchen
Unlimited kilometres
2 beds
AC
Shower/WC
Pets allowed
€1,755.00
 / 
per night 

€125.36
City Classic
rent easy 4/525 km from Amsterdam
+6
2 adults/2 children
Manual
Diesel
Kitchen
250 kilometres per night incl.
2 beds
AC
€1,924.00
 / 
per night 

€137.43
Exclusive Classic
rent easy 4/525 km from Amsterdam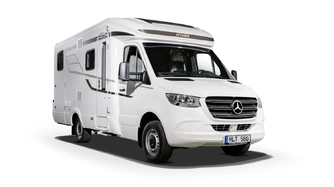 +7
2 adults
Manual
Diesel
Kitchen
250 kilometres per night incl.
2 beds
AC
Shower/WC
€2,644.00
 / 
per night 

€188.86
Family Classic
rent easy 4/525 km from Amsterdam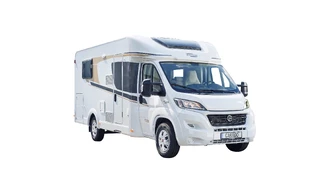 +9
4 adults
Manual
Diesel
Kitchen
250 kilometres per night incl.
3 beds
AC
Shower/WC
€2,644.00
 / 
per night 

€188.86
Active First
rent easy 4/525 km from Amsterdam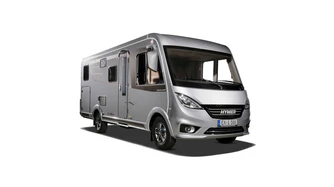 +8
4 adults
Manual
Diesel
Kitchen
250 kilometres per night incl.
3 beds
AC
Shower/WC
€2,983.00
 / 
per night 

€213.07
Destinations and rental stations in the region
A unique holiday experience
Motorhome rental in Amsterdam
Visit Amsterdam with a campervan and combine culture with adventure
Going to Amsterdam with a campervan is a unique experience. You can visit the bustling city in the daytime and return to the peace and quiet of your camping at night. Amsterdam has an array of cultural attractions, interesting museums and delicious dining options for you to explore. Add to that the vibrant nightlife and you have a city with something for everyone. Whether it's your first time in the city or your tenth, you'll discover something new every time. A campervan allows you to get to know the area around Amsterdam more closely as well.
There are several campsites in and around Amsterdam, so you can choose what kind of campsite you want to spend the night at. Just be sure to reserve your spot early enough, as spots are limited and popular.
Are you staying around Amsterdam longer and want to get out into nature? Then you can easily take your campervan to a nature park or the coast. An RV offers you the necessary flexibility to customize your trip. This way you can combine an exciting city trip and cultural events with trips in the surrounding nature.
Why is it worth booking a campervan in Amsterdam early?
If you are searching for full independence while sightseeing around the Netherlands, a wise choice will be renting a campervan. The easiest way to rent one is heading to the Dutch capital, Amsterdam. The month that is characterised by the highest demand for campervan hire in Amsterdam is July. The average daily price for hiring a campervan is 161.72 euros, and the average travel period is 15 days. In order to secure the most affordable deal, it is best to take early action and try renting a vehicle as early as 3 months in advance. At that time, the competition among travellers is pretty low, and you will have the best chance to get the perfect combination of vehicle equipment, availability, and price.
Are you still unsure about the campervan make that you would like to choose for your trip? No worries, the CamperDays customer service department is full of experts who will answer all your questions and give you useful tips that you can use while on the road. CamperDays will provide you with a lot of flexibility, as all reservation changes are free of charge. We additionally offer a fair cancellation policy.
Renting a campervan seems challenging and expensive at first. However, your own mobile home brings you plenty of benefits. You do not have to worry about finding airline tickets at affordable prices or suitable accommodation options. What is more, the fact that you can cook inside your motorhome saves you a lot of time and effort. A campervan is the quintessence of independence. The fact that you can change your plans whenever you please is value added. While on the road, you can also enjoy natural landscapes and beautiful views right after you wake up.
Questions and Answers
The most frequently asked questions about a camper holiday in Amsterdam
This depends on the RV. Older campervans are not allowed to enter the city center. The exact legislation and a map of the environmental zone can be found on the city's website. Public transport in Amsterdam is excellent, so you don't necessarily need to drive your campervan into the city. It can also be handy to rent or bring a bicycle, so you can cycle in and out of the city and enjoy the surroundings.

There are several camping sites in and around Amsterdam. Most campsites are close to the forest or the seaside, giving you a real camping feel. There are also city campsites that are a bit closer to the city center, but still in green surroundings.

To drive an RV in the Netherlands you will need to have a valid driver's license and be older than 18. Some rental companies may require further documentation so always check with the provider before booking. In addition, make sure to check speed limits and road regulations before renting an RV in Amsterdam as speed limits and road regulations differ from those in the USA. You can stay in the Netherlands for up to 90 days without needing to apply for a visa.

The city has an abundance of cultural and recreational activities to enjoy, so you can easily stay for a full week. It is also well worth it for shorter stays of a few days. Or you can go for a longer period and take your time.

Amsterdam is an excellent destination all year round. During the summer months, it can be a bit busier as there are many visitors. Consider going during less busy periods if you want a more relaxed visit. Even in bad weather there are lots of museums and indoor activities you can do.
Amsterdam's best attractions
A campsite near Amsterdam is the perfect base for exploring the city and its surroundings. Amsterdam has plenty of wonderful sights. Here are some of our favorites:
The Rijksmuseum
This is one of sixteen national museums in the Netherlands filled with impressive and unique paintings, prints and sculptures on display, mainly from the 15th to 19th centuries.

Its most famous work is "The Night Watch" by Rembrandt van Rijn, a priceless painting from 1642.
The canals of Amsterdam
The best way to explore Amsterdam is by canal boat on one of the canals, along the beautiful historic buildings from the Golden Age.

The 4 main canals in Amsterdam are Brouwersgracht, Herengracht, Keizersgracht and Prinsengracht.
De Pijp
De Pijp (literally "the pipe") is a typical Amsterdam neighborhood with a unique atmosphere.

You can visit the Heineken Experience, an interactive tour through the former Heineken brewery.

The lively Albert Cuyp market takes place in this district every day except Sunday.
The house of Anne Frank
In this house, the Jewish girl Anne Frank went into hiding during World War II and wrote her world-famous diary.

Since 1960 the house has been on display as a museum telling the story of Anne and her family.

It is best to book well in advance, as tickets tend to sell out quickly.
Events in Amsterdam
Koningsdag (April 27): On this day, the king (or queen) is celebrated and the Netherlands turn orange. Koningsdag falls on the birthday of the current head of state, unless it falls on a Sunday. Admission is generally free with certain events requiring tickets.
The summer concerts (July-August): Every summer you can enjoy wonderful, (mostly) classical music concerts in the philharmonic halls of the Concertgebouw. The concerts are sponsored so tickets are relatively inexpensive.
Open Monument Day (September): During the second weekend of September thousands of monuments throughout the Netherlands open their doors for free. It is one of the largest cultural events in the country, aiming to increase awareness of Dutch monuments. Each year a theme is chosen, such as inclusion or sustainability, and lectures, tours and other unique activities are organized around the chosen theme.
Christmas Markets (November-January): During the winter months the city is completely transformed. An ice rink, the Amsterdam Light Festival, Christmas markets and the Amsterdam Winter Paradise are just some of the winter fun you can experience during this period. Prices depend on the activity.
How does CamperDays work?
Thanks to our transparent booking system, CamperDays is one of the most popular websites offering campervan booking in the EU. It gathers all of the most interesting deals in one place and presents them to the user within seconds. The only thing that you need to do is select your travel dates. The rest is quickly done by our search engine.
After selecting the dates, you will see a list of results with the photos of RVs and their specification. CamperDays has also prepared a list of dedicated filters that will help you to narrow down the search. Equipment, availability, and vehicle type are only a few of the available options. You can also search the campervans by the rental company that interests you the most. The price range slider will help you to adjust the price to your needs. We also promise no hidden surcharges on the pick-up.
Simply enter your dates and location to begin your search.

Request or book the campervan you want to rent for a great price.

Complete your booking and your unforgettable adventure can begin!
Our Partners
We believe finding the right RV to suit your needs is essential. Offering you the peace of mind needed when renting an RV to explore Amsterdam is also vital. That is why we only work with our reliable and trustworthy partners who have many years of experience.
Categories of campervans in Amsterdam
Small RV
2 - 4 people
Fuel consumption: 10 - 20 l / 100 km
For people who don't need much space
Pros: mobile, compact, low rental price
Luxury RV
3 - 7 people
Fuel consumption: ca. 25 l / 100 km
For people who like high comfort
Pros: spacious, high comfort, exclusive equipment
Large motorhomes
3 - 7 people
Fuel consumption: ca. 25 - 35 l / 100 km
For experienced drivers
Pros: comfortable, spacious
4WD campers
2 - 4 people
Fuel consumption: ca. 16 l / 100 km
For people who love exploring the landscape
Pros: powerful engine, all-terrain
Truck campervan
2 - 5 people
Fuel consumption: ca. 30 l / 100 km
For intermediate drivers
Pros: all-terrain, comfortable, mobile, powerful engine
Our top tips for visiting Amsterdam in a campervan:
Going on a road trip in the Netherlands with an RV is a great way to explore everything the country has to offer. The busiest period for renting a campervan is from May until September so booking in advance is highly recommended.
At CamperDays we offer flexible bookings which means if your travel plans change, we will immediately contact the rental company and take care of the rebooking free of charge. Many of our partners are accommodating and do not charge any rebooking fees. In case you have any questions before or after booking, you can contact our friendly customer service team by telephone.
More than 300 locations worldwide
Worldwide campervan rental
Experience an Alaskan winter, explore the Australian Outback or embark on a road trip through Europe – renting a campervan is the best way to travel any part of the world! Discover the ideal starting point for your holiday at our international locations. At CamperDays you can rent a campervan from the USA, Canada, Australia, New Zealand, Namibia, Botswana and many other destinations.
Internationally, we work with many well-established providers who rent out campervans/motorhomes: from Cruise America and Road Bear RV, who are well-known U.S. rental companies, to Jucy, whose core business is Australia and New Zealand, and Apollo, which is a global company with lots of locations in Europe, Australia and New Zealand.
Discover gorgeous cities, sunny Mediterranean beaches, deep green forests, and endless mountain ranges across Europe. With an RV, you are the master of your own destiny. Whether you want to visit multiple countries or linger around in one area for a longer period, having an RV at your disposal gives you plenty of choices.
Compare the prices for different motorhomes, locations, and dates in our price comparison tool and find the most affordable option for your trip.
United Kingdom | France | Germany | Italy | Norway | Portugal
One of the best ways to explore the beautiful countryside and cities of the USA and Canada is a good old-fashioned road trip. There is an abundance of different routes to take and tourist attractions to see. From Route 66, the most iconic road trip in the USA, to the breath-taking national parks, every adventurer will find something to their liking. Experience the scenic landscapes of North America with an RV and discover its diverse regions on a camper trip of a lifetime.
USA
Las Vegas | Los Angeles | Denver | Houston | Phoenix | Salt Lake City | Anchorage | Miami | Orlando
Canada
We will help you find the perfect campervan for your trip

Our partners are available across the globe at more than 700 locations

We guarantee clear pricing and 100% transparency