Filter
10 Offers
for your holiday in Dublin
Compact Plus
McRent 4.5/58 km from Dublin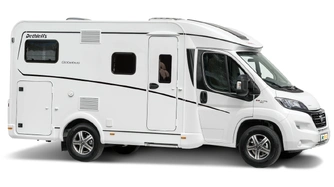 +7
2 adults
Manual
Diesel
Kitchen
Unlimited kilometres
2 beds
AC
Shower/WC
€1,996.00
 / 
per night 

€142.57
Bunk Campers Aero Plus
Bunk Campers 3/58 km from Dublin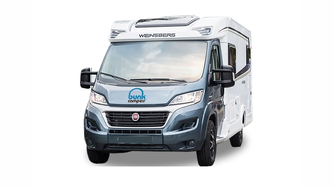 +8
2 adults
Manual
Diesel
Kitchen
Unlimited miles
2 beds
AC
Shower/WC
Pets allowed
€2,170.00
 / 
per night 

€155.00
Bunk Campers Vista Plus
Bunk Campers 3/58 km from Dublin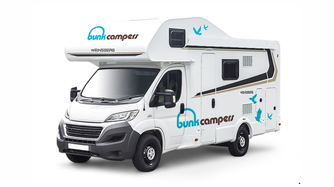 +8
4 adults
Manual
Diesel
Kitchen
Unlimited miles
2 beds
AC
Shower/WC
Pets allowed
€2,205.00
 / 
per night 

€157.50
Family Plus
McRent 4.5/58 km from Dublin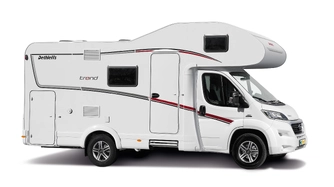 +12
3 adults/2 children
Manual
Diesel
Kitchen
Unlimited kilometres
4 beds
AC
Shower/WC
€2,211.00
 / 
per night 

€157.93
Bunk Campers Europa
Bunk Campers 3/58 km from Dublin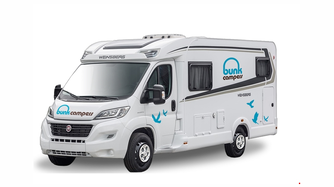 +12
4 adults
Manual
Diesel
Kitchen
Unlimited miles
2 beds
AC
Shower/WC
Pets allowed
€2,277.00
 / 
per night 

€162.64
Duo Plus
Apollo 4.5/58 km from Dublin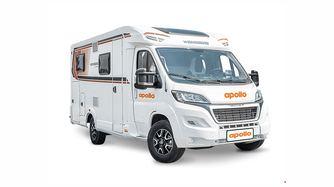 +9
2 adults
Manual
Diesel
Kitchen
Unlimited kilometres
1 beds
AC
Shower/WC
Pets allowed
€2,295.00
 / 
per night 

€163.93
Traveller
Apollo 4.5/58 km from Dublin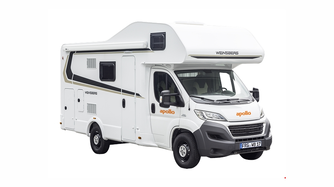 +9
4 adults
Manual
Diesel
Kitchen
Unlimited kilometres
2 beds
AC
Shower/WC
Pets allowed
€2,330.00
 / 
per night 

€166.43
Bunk Campers Grande
Bunk Campers 3/58 km from Dublin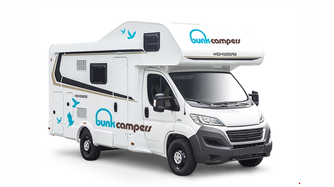 +8
6 adults
Manual
Diesel
Kitchen
Unlimited miles
4 beds
AC
Shower/WC
Pets allowed
€2,348.00
 / 
per night 

€167.71
Traveller Plus
Apollo 4.5/58 km from Dublin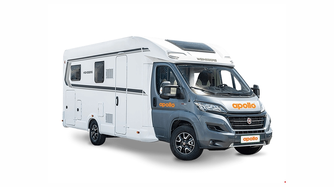 +12
4 adults
Manual
Diesel
Kitchen
Unlimited kilometres
2 beds
AC
Shower/WC
Pets allowed
€2,401.00
 / 
per night 

€171.50
Voyager
Apollo 4.5/58 km from Dublin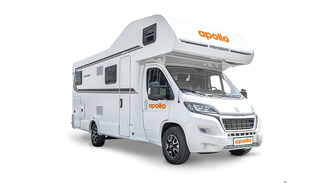 +12
6 adults
Manual
Diesel
Kitchen
Unlimited kilometres
4 beds
AC
Shower/WC
Pets allowed
€2,472.00
 / 
per night 

€176.57
Destinations and rental stations in the region
A unique holiday experience
Motorhome rental in Dublin
Renting a campervan in Dublin
Dublin is a vibrant city right in the heart of Ireland and with its long history and unique culture, it has something for everyone to explore. There are plenty of cheap flights available from the UK which makes Dublin a fantastic choice for a long weekend. [1] Renting a campervan gives you the flexibility to explore Dublin and the surrounding areas. It is also a great place to start and end an exciting holiday in Ireland.
You can explore the older parts of the city, for example, Ha'Penny Bridge or Dublin Castle or visit the iconic Dublin hot spots The Temple Bar and the Guinness Factory. Time spent immersing yourself in this beautiful Irish city will enrich your life and give you stories to tell your friends.
Why is it worth booking an RV rental in Dublin early?
With its history, heritage, culture, and ceilidh nightlife, Dublin is the perfect spot to start your road trip in Ireland. Pick up your campervan in Dublin, spend a couple of days enjoying this capital city and then head out to explore the stunning countryside of Ireland. Discover rugged mountains, peaceful lakes, miles of coastline, historic castles, and a warm welcome wherever you go. Whether you're looking for romance or a family-friendly vacation, choosing a campervan to hire from Dublin is the perfect way to do it. In Ireland, the weather is mild in spring and pleasantly warm in summer, making these seasons popular times for vacations especially when the schools are out. This is when demand for camper rentals in Dublin is at its highest. To be sure of getting the best price as well as the dates of your choice, we recommend booking your camper several months in advance. By booking early, you'll also have a wider choice of campervan rentals in Dublin to select from. Every camper reservation comes with a fair and clear cancellation policy and no hidden charges should you need to change your vacation dates. If you have any questions before or after booking, the friendly CamperDays customer service team is always on hand to answer them. Life is relaxed in Ireland and a road trip in a camper from Dublin gives you total freedom and flexibility. It is also a budget-friendly way to travel. Simply compare the cost of your campervan with the cost of hotel accommodation, car rental, and restaurants and you'll see how competitive a vacation on the road can be.
FAQ
The main driver must present a valid credit card when collecting an RV rental in Dublin. This is held as a security and damages deposit.

In Ireland, you can legally drive a campervan from the age of 21. However, most rental companies prefer drivers over 25 and may add a surcharge for younger drivers.

No, you don't as long as you have a valid driving license issued in the USA, EU, or the UK. You should have held a full license for at least a year.

You can drive freely across the border between the Republic of Ireland and Northern Ireland. Just give your rental company some idea of your route.

Yes, campervans are ideal for family vacations. Just be sure to have the appropriate child seats.

All rental companies have some vehicles where well-behaved dogs are allowed. Always read the terms and conditions carefully.

Unfortunately not. Wild camping is strictly forbidden in Ireland. Wherever you go, however, you'll find a campsite.
How does the site work?
Booking an RV rental in Dublin should always be as stress-free as your vacation and with CamperDays, it is. On the homepage, enter your preferred vacation dates and a page opens with pictures and details of available campervans. Click on one of these for further details or refine your search further using the filters in the left-hand column. You can filter by vehicle size, vehicle type, price range, standard equipment, and rental company. When you have found the perfect campervan for your Irish road trip, finish configuring it by selecting extras such as camping and picnic equipment, GPS, enhanced insurance, and mileage packages. You will then be prompted to fill in your personal and billing details. Finally, make a payment for your camper rental in Dublin and your reservation is complete. You can now start planning an itinerary for your road trip in Ireland.
Simply enter your dates and location to begin your search.

Request or book the campervan you want to rent for a great price.

Complete your booking and your unforgettable adventure can begin!
The unmissable parts of Dublin
There are many things to do in Ireland's largest city. Dublin is home to some of the oldest establishments in the world.
Dublin Zoo
It is situated in Phoenix Park in Dublin. It is easily accessible and there is a car park at the cricket grounds opposite the zoo.

Entry fee costs €21 for adults and if you book online in advance, you can save 15%.

See over 400 rare, exotic and endangered species from all over the world in as close to a natural habitat as possible.
Visit The Guinness Storehouse Factory
Take a self-guided or guided tour of the factory starting from €26/pp.

Enjoy a pint of Guinness or a non-alcoholic drink in the Gravity Bar.

Explore all 7 floors full of activities including a museum about the founder Arthur Guinness.

Learn how to pour a pint of Guinness from the experts!
Visit The Temple Bar
Taste one (or several) of the 450 types of Whiskey on sale: the largest collection in Ireland.

Experience one of the busiest pubs in Dublin full of tourists and locals.

Check their website to see what bands are playing.
Learn about Dublin's History at the Little Museum of Dublin
Take a guided tour for as little as €8.

This compact Museum is full of history and stories jam-packed in an elegant Georgian townhouse.

Visit the website to view the current exhibitions.

Are you a music fan? Visit a room dedicated to the 40-year history of U2.
Walk around Dublin Castle
Book a self-guided or guided tour from €8 p/person. Open 7 days a week including bank holidays.

Book up to 7 days in advance and choose a time slot, however, you will need around one hour for your visit.

Experience the history of this 800-year-old castle.

Check the website to view the current exhibitions.
Questions and Answers
The most frequently asked questions about campervan hire in Dublin
No, your national driver's licence issued in the EU will be enough to rent a campervan in Dublin.

Yes, a credit card is required to pay for the deposit – it has to belong to the main driver.

In Dublin, most campervan hire companies permit pets in their vehicles.

Yes, you can freely cross borders, but it is important to notify the campervan hire company beforehand.

No, wild camping in Ireland is forbidden.

Usually, you need to be 25, but there are companies that offer campervan rental to drivers who are younger. Please, check the rental conditions.

Most companies in Dublin have nothing against travelling with a baby in their campervans.
Popular events in Dublin
St Patrick's Day (March): St Patrick's Day is celebrated all over the world on the 17th of March, but there is no better place to celebrate it than Dublin. Dublin is packed full of events, which take place over several days and a lot of them are free. Watch the parade pass through the city and enjoy the upbeat atmosphere where up to 750,000 people are celebrating this public holiday.
Rugby Six Nations (October - November): since 1882 the 'home nations' of England, Ireland, Scotland, and Wales have competed in the rugby union championships. In the last 20 years, the event has expanded to include France and Italy and is now known as the Six Nations. Experience one of the oldest competitions at the Aviva Stadium in Dublin.
Taste of Dublin Food Festival (June): the taste of Dublin is a 4-day festival situated in the Iveagh Gardens in central Dublin. It features foods from the best local restaurants along with signature dishes made by top-class international chefs.
Dublin Farmers Market (April-Sept): every Thursday at Emerald Glen Park you can experience the farmers' market. Buy local fresh produce, baked goods, pasta, honey, nuts and more direct from the producers. Between June and August from 8 pm you can enjoy the Summer Concert Series, where local bands play at the Emerald Glen Amphitheatre.

Most booked companies for a camper in Dublin
Whatever your vacation plans, the three CamperDays partner rental companies in Dublin will have a campervan to suit you. These are all 100% professional, guaranteeing that you'll have a safe, modern, and comfortable campervan for your road trip in Ireland.
Black Sheep
Black Sheep offers a fleet of compact but well-equipped two to five-berth campervans. These can be collected from its depot near Dublin, which is approximately 30 minutes by taxi from the airport. Standard insurance and a generous daily mileage allowance are included with bookings.
Bunk Campers
The Bunk Campers pick-up point is conveniently located just outside Dublin International Airport. Its fleet ranges from compact two-berth campervans to larger family-sized models and all bookings include GPS, unlimited mileage, and standard insurance.
iNDiE campers
Whatever time of day or night you arrive, your iNDiE campervan will be ready for you at its depot in Dublin's outskirts. This can be reached by taxi or a pre-booked transfer. The iNDiE fleet comprises mainly compact vehicles perfect for two to four people. Standard insurance is included with your booking.
Categories of campervans in Dublin
Small RV
2 - 4 people
Fuel consumption: 10 - 20 l / 100 km
For people who don't need much space
Pros: mobile, compact, low rental price
Luxury RV
3 - 7 people
Fuel consumption: ca. 25 l / 100 km
For people who like high comfort
Pros: spacious, high comfort, exclusive equipment
Large motorhomes
3 - 7 people
Fuel consumption: ca. 25 - 35 l / 100 km
For experienced drivers
Pros: comfortable, spacious
4WD campers
2 - 4 people
Fuel consumption: ca. 16 l / 100 km
For people who love exploring the landscape
Pros: powerful engine, all-terrain
Truck campervan
2 - 5 people
Fuel consumption: ca. 30 l / 100 km
For intermediate drivers
Pros: all-terrain, comfortable, mobile, powerful engine
Tips on visiting Dublin
Going on a campervan holiday to Dublin is an excellent way to be flexible and see as many sights as possible. The demand during the summer months is considerably higher, therefore, it is recommended to book several months in advance. Booking early gives you the flexibility to choose a campervan, which is best suited to your needs. In addition, it also gives you the best chance of getting a cheaper daily rate with savings of up to £75.
You can still be flexible when booking through Camperdays as rebookings or amendments are usually no problem.
We do not charge for rebookings, and we pride ourselves on having a fair cancellation policy. If you would like more information or if you would like to speak to our friendly customer service team, then give us a call.
More than 300 locations worldwide
Worldwide campervan rental
Experience an Alaskan winter, explore the Australian Outback or embark on a road trip through Europe – renting a campervan is the best way to travel any part of the world! Discover the ideal starting point for your holiday at our international locations. At CamperDays you can rent a campervan from the USA, Canada, Australia, New Zealand, Namibia, Botswana and many other destinations.
Internationally, we work with many well-established providers who rent out campervans/motorhomes: from Cruise America and Road Bear RV, who are well-known U.S. rental companies, to Jucy, whose core business is Australia and New Zealand, and Apollo, which is a global company with lots of locations in Europe, Australia and New Zealand.
Discover gorgeous cities, sunny Mediterranean beaches, deep green forests, and endless mountain ranges across Europe. With an RV, you are the master of your own destiny. Whether you want to visit multiple countries or linger around in one area for a longer period, having an RV at your disposal gives you plenty of choices.
Compare the prices for different motorhomes, locations, and dates in our price comparison tool and find the most affordable option for your trip.
United Kingdom | France | Germany | Italy | Norway | Portugal
One of the best ways to explore the beautiful countryside and cities of the USA and Canada is a good old-fashioned road trip. There is an abundance of different routes to take and tourist attractions to see. From Route 66, the most iconic road trip in the USA, to the breath-taking national parks, every adventurer will find something to their liking. Experience the scenic landscapes of North America with an RV and discover its diverse regions on a camper trip of a lifetime.
USA
Las Vegas | Los Angeles | Denver | Houston | Phoenix | Salt Lake City | Anchorage | Miami | Orlando
Canada
We will help you find the perfect campervan for your trip

Our partners are available across the globe at more than 700 locations

We guarantee clear pricing and 100% transparency