11 offers
for your holiday in Brussels
Surfer Suite
roadsurfer4/513 km from Brussels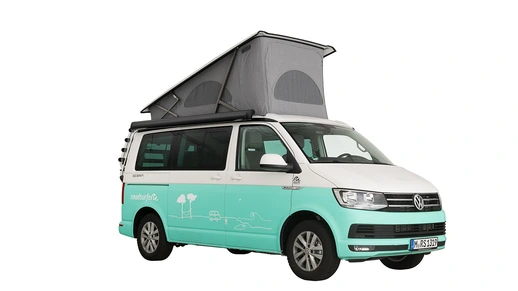 +9
4 adults
Automatic
Diesel
Kitchen
Unlimited kilometres
2 beds
AC
Pets allowed
€1,290.00
 / 
€92.14

 per night
Camper Cabin
roadsurfer4/513 km from Brussels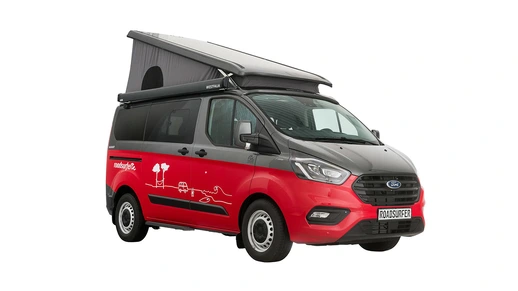 +9
4 adults/1 children
Automatic
Diesel
Kitchen
Unlimited kilometres
2 beds
AC
Pets allowed
€1,290.00
 / 
€92.14

 per night
Travel Home
roadsurfer4/532 km from Brussels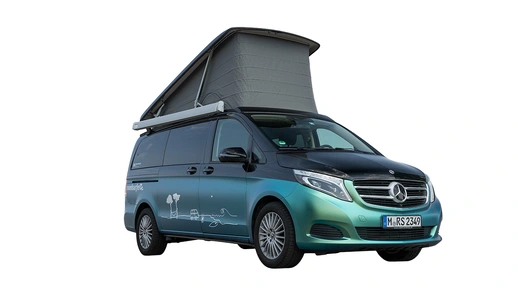 +7
4 adults
Automatic
Diesel
Kitchen
Unlimited kilometres
2 beds
AC
Pets allowed
€1,374.00
 / 
€98.14

 per night
Camper Cabin Deluxe
roadsurfer4/513 km from Brussels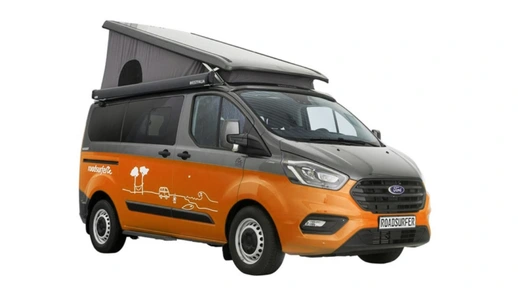 +8
4 adults/1 children
Automatic
Diesel
Kitchen
Unlimited kilometres
2 beds
AC
Pets allowed
€1,424.00
 / 
€101.71

 per night
Couple Cottage
roadsurfer4/532 km from Brussels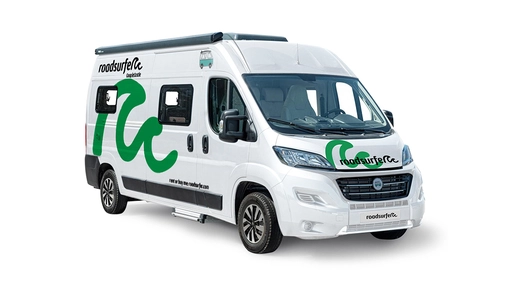 +7
2 adults
Automatic
Diesel
Kitchen
Unlimited kilometres
1 beds
AC
Shower/WC
Pets allowed
€1,604.00
 / 
€114.57

 per night
Road House
roadsurfer4/513 km from Brussels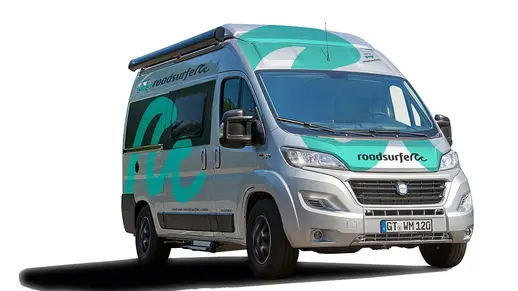 +5
4 adults
Automatic
Diesel
Kitchen
Unlimited kilometres
2 beds
AC
Shower/WC
Pets allowed
€1,620.00
 / 
€115.71

 per night
Family Finca
roadsurfer4/513 km from Brussels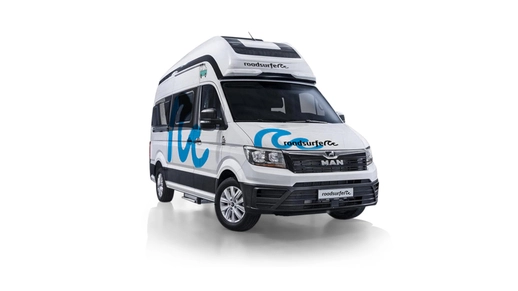 +9
2 adults/2 children
Automatic
Diesel
Kitchen
Unlimited kilometres
2 beds
AC
Shower/WC
Pets allowed
€1,620.00
 / 
€115.71

 per night
Cozy Cottage
roadsurfer4/513 km from Brussels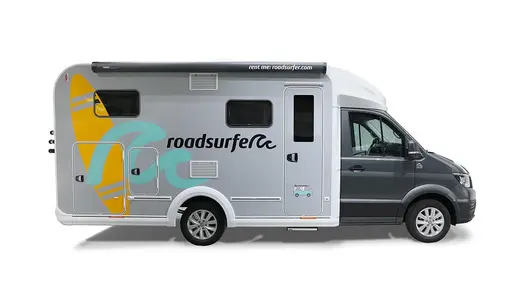 +7
2 adults/1 children
Automatic
Diesel
Kitchen
Unlimited kilometres
2 beds
AC
Shower/WC
Pets allowed
€1,760.00
 / 
€125.71

 per night
Destinations and rental stations in the region
A unique holiday experience
Motorhome rental in Belgium
How does CamperDays work?
Whether city trips, beach vacations or trips through nature - with a campervan you rent the freedom to arrange your leisure time completely according to individual ideas! You can flexibly discover new places and countries and experience the country and its people up close. Plan your own route and linger to your heart's content in cities that you like, or in the midst of picturesque natural landscapes. If you rent a campervan, make your holiday your personal adventure and spend an unforgettable time with your loved ones!
Simply enter your dates and location to begin your search.

Request or book the campervan you want to rent for a great price.

Complete your booking and your unforgettable adventure can begin!
Why is it worth booking a campervan in Belgium early?
Belgium is virtually a treasure trove of attractions, both inside and outside the cities. One of the easiest and most convenient ways to explore the Belgian highlights on your own is renting a campervan. Campervan rental is available in a number of cities across the country. Renting a campervan early is the best way to secure your dream vehicle at the most affordable price. By becoming an early bird, you have a great chance to get ahead of other campervan enthusiasts and enjoy the best combination of availability and vehicle make. Taking early steps is a guarantee of the widest choice of vehicles as well.
If you have any doubts holding you back from renting an RV, the CamperDays customer service department will come to your aid. Our experts will easily come up with plenty of personalised solutions adjusted to your needs. You will additionally enjoy our no hidden costs in case of reservation changes policy and really clear cancellation conditions.
A campervan promises full independence while exploring Belgium. You do not have to worry about following bus schedules or booking airline tickets when they are still affordable. You will also save a lot of money and effort that you would otherwise spend searching for an interesting accommodation deal or a reliable car rental company. You can change your holiday plans whenever you please as well.
FAQ - the most frequently asked questions about campervan hire in Belgium
No, the only document that you will need to rent a campervan in Belgium is a driver's licence issued in the EU.

Yes, a credit card belonging to the main driver is required to pay the deposit.

You can cross borders; however, you should always notify the rental company about your plans.

Campervan hire companies available in Belgium do not allow for pets in their vehicles.

In Belgium, wild camping is forbidden and not officially allowed.

Drivers who would like to rent a campervan in Belgium have to be at least 18. However, you need to be older in order to book some of the premium packages.

Yes, you can freely travel in a campervan around Belgium with a baby.
Which rental companies are available in Belgium?
Categories of campervans in Belgium
Small RV
2 - 4 people
Fuel consumption: 10 - 20 l / 100 km
For people who don't need much space
Pros: mobile, compact, low rental price
Luxury RV
3 - 7 people
Fuel consumption: ca. 25 l / 100 km
For people who like high comfort
Pros: spacious, high comfort, exclusive equipment
Large motorhomes
3 - 7 people
Fuel consumption: ca. 25 - 35 l / 100 km
For experienced drivers
Pros: comfortable, spacious
4WD campers
2 - 4 people
Fuel consumption: ca. 16 l / 100 km
For people who love exploring the landscape
Pros: powerful engine, all-terrain
Truck campervan
2 - 5 people
Fuel consumption: ca. 30 l / 100 km
For intermediate drivers
Pros: all-terrain, comfortable, mobile, powerful engine
More than 700 locations worldwide
Worldwide campervan rental
Compare the prices for different campervans, locations, and dates in our price comparison tool and find the most affordable option for your trip.
We will help you find the perfect campervan for your trip

Our partners are available across the globe at more than 700 locations

We guarantee clear pricing and 100% transparency