12 offers
for your holiday in Lisbon
Surfer Suite
roadsurfer4.5(39 Reviews)7 km from Lisbon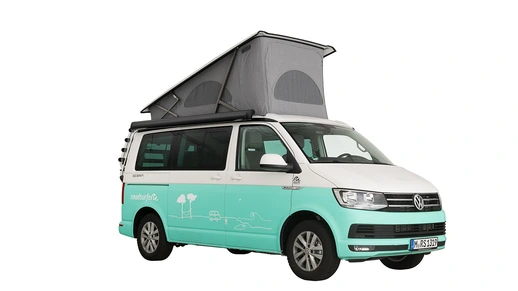 +10
4 adults
Automatic
Diesel
Kitchen
Unlimited kilometres
2 beds
AC
Pets allowed
€1,065.00
 / 
€76.07

 per night
Urban Plus
McRent4.5(33 Reviews)24 km from Lisbon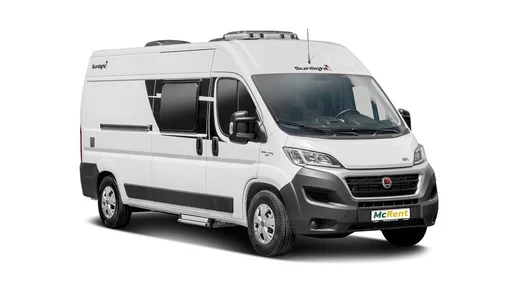 +8
2 adults
Manual
Diesel
Kitchen
Unlimited kilometres
1 beds
AC
Shower/WC
€1,358.00
 / 
€97.00

 per night
EcoLine 4 Berth
McRent4.5(33 Reviews)24 km from Lisbon
+7
4 adults
Manual
Diesel
Kitchen
Unlimited kilometres
2 beds
AC
Shower/WC
€1,448.00
 / 
€103.43

 per night
Compact Plus
McRent4.5(33 Reviews)24 km from Lisbon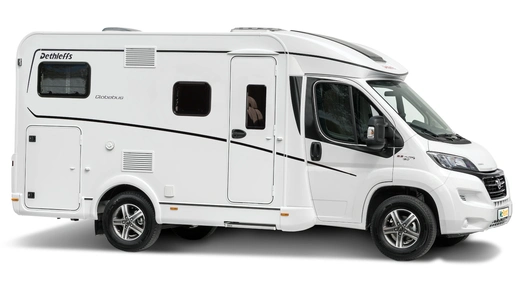 +6
2 adults
Manual
Diesel
Kitchen
Unlimited kilometres
2 beds
AC
Shower/WC
€1,491.00
 / 
€106.50

 per night
EcoLine 6 Berth
McRent4.5(33 Reviews)24 km from Lisbon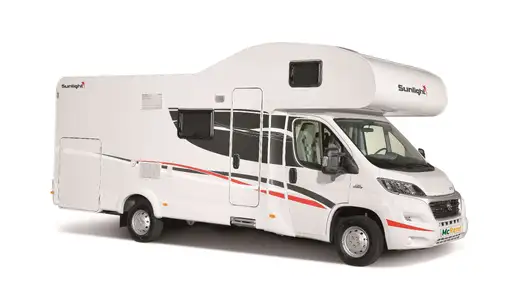 +4
4 adults/2 children
Manual
Diesel
Kitchen
Unlimited kilometres
4 beds
AC
Shower/WC
€1,517.00
 / 
€108.36

 per night
Comfort Standard
McRent4.5(33 Reviews)24 km from Lisbon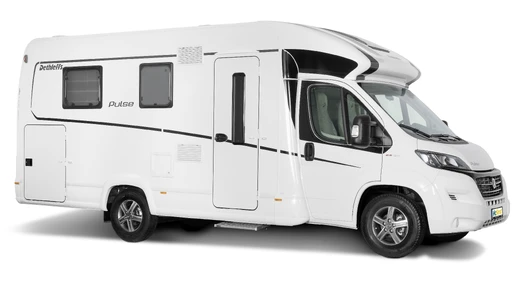 +7
2 adults
Manual
Diesel
Kitchen
Unlimited kilometres
1 beds
AC
Shower/WC
€1,594.00
 / 
€113.86

 per night
Family Standard
McRent4.5(33 Reviews)24 km from Lisbon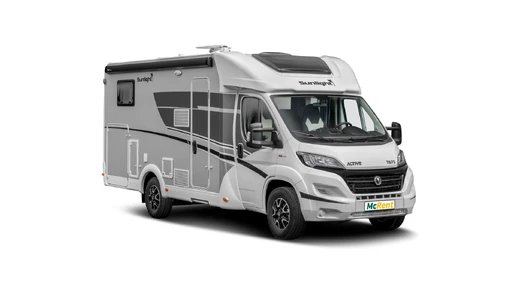 +10
4 adults
Manual
Diesel
Kitchen
Unlimited kilometres
3 beds
AC
Shower/WC
€1,594.00
 / 
€113.86

 per night
Compact Luxury
McRent4.5(33 Reviews)24 km from Lisbon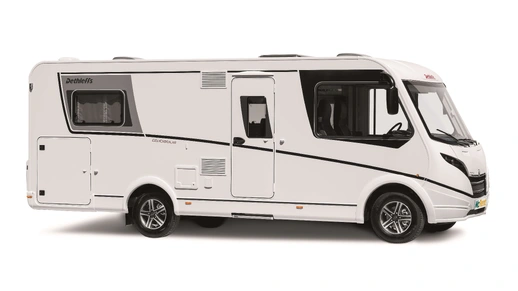 +7
4 adults
Manual
Diesel
Kitchen
Unlimited kilometres
3 beds
AC
Shower/WC
€1,594.00
 / 
€113.86

 per night
Family Plus
McRent4.5(33 Reviews)24 km from Lisbon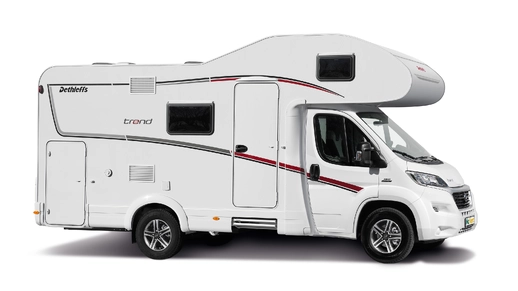 +11
3 adults/2 children
Manual
Diesel
Kitchen
Unlimited kilometres
4 beds
AC
Shower/WC
€1,670.00
 / 
€119.29

 per night
Family Luxury
McRent4.5(33 Reviews)24 km from Lisbon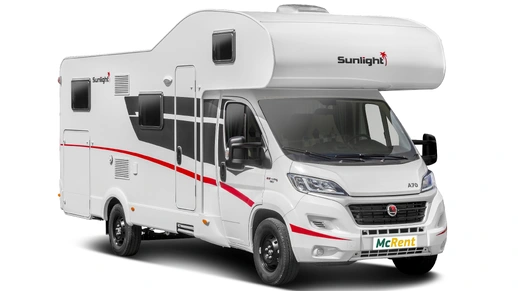 +8
3 adults/2 children
Manual
Diesel
Kitchen
Unlimited kilometres
3 beds
AC
Shower/WC
€1,747.00
 / 
€124.79

 per night
Comfort Luxury
McRent4.5(33 Reviews)24 km from Lisbon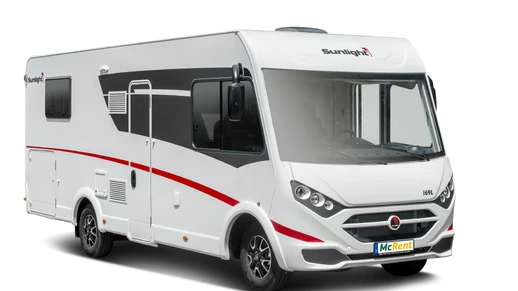 +8
4 adults
Manual
Diesel
Kitchen
Unlimited kilometres
2 beds
AC
Shower/WC
€1,771.00
 / 
€126.50

 per night
Family Classic
rent easy5(1 Reviews)26 km from Lisbon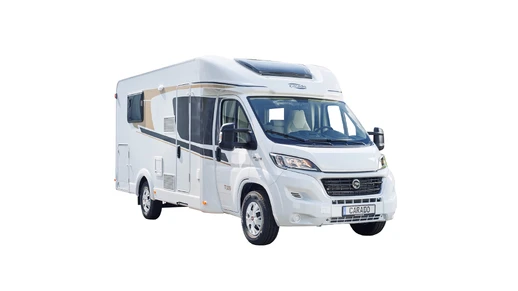 +8
4 adults
Manual
Diesel
Kitchen
250 kilometres per night incl.
3 beds
AC
Shower/WC
€1,971.00
 / 
€140.79

 per night
Reviews Overview
CamperDays stands for transparency! That's why we give every customer the opportunity to share their experiences with other customers after their campervan trip.
Renting a campervan in Portugal and visiting Europe's sunniest city
Renting a campervan in Portugal is a great way to visit the capital city Lisbon. This makes it easier if you are planning on visiting some other places in Portugal during your vacation. The city is the second oldest in Europe, after Athens. Lisbon is quite hilly, and it enjoys an average of more than 300 sunny days a year. Lisbon is the sunniest capital city on mainland Europe, and it also has great weather for most of the year. 
Lisbon is very diverse and it is home to lots of fantastic restaurants. Lisbon is well known for its fresh seafood, which includes a Portuguese favorite, bacalhau, also known as salted cod. However, make sure to try the famous pastéis de nata (Egg custard tart). The city is world-famous for its monuments, landmarks, architecture, and museums. Lisbon is a city filled with a mix of old and new, which makes it perfect for wandering around and discovering the different districts. It is also known as the city of the seven hills, which offers great views. Some of the viewpoints even offer views of the famous April 25th bridge. These are just a couple of reasons why Lisbon is a perfect choice for your next RV vacation.
Should you book a campervan early in Lisbon?
One of the most convenient ways of travelling around Portugal is a campervan. Holidaymakers who opt for this means of transport can rent a suitable vehicle in Lisbon. The most popular periods for campervan hire in this city are between April and June and between August and September. Since the most affordable prices are available to early birds, it is best to book a campervan a little over 3 months in advance. The average daily price for hiring a campervan in Lisbon is 124.73 euros. However, the general rule is the earlier you book, the more affordable deal you get. Early action is also a guarantee of the best combination of vehicle and availability.
Hiring a campervan may seem challenging at first. Do not worry, the CamperDays customer service is where you will get answers to all your questions. Our experts are a treasure trove of personalised pieces of advice. We also promise a fair cancellation policy. If you are still unsure about which month to choose for your holiday trip, do not worry – with CamperDays, you are not limited by any additional charges for reservation changes.
Campervan hire is the go-to travel option for travellers who value their independence. With a motorhome, you are free to explore all sights as you please – without the need to follow any bus or flight schedules. You do not have to worry about booking airline tickets when they are still affordable or finding suitable accommodation. When it comes to campervan travel, the average travel time when renting a vehicle in Lisbon is 23 days.
Our partners
Pick-up locations in Lisbon and nearby
We need your consent to load the Google Maps service!
We use Google Maps to embed content that may collect data about your activity. Please review the details and accept the service to see this content.
Stations near Lisbon
roadsurfer
Estrada da Arruda 39a
2615-046 Portugal
McRent
Estrada de Granja do Marques 99
2710-142 Portugal
rent easy
Zona Industrial Cabra Figa 1-2
2635-047 Portugal
Do You Have Any Questions About Renting a Motorhome?
Would you like to enquire about a motorhome or do you need further information before making a booking? You can contact us without obligation either from Monday to Friday 8am - 4pm by phone or at any time via our online contact form.
Our top tips for renting a campervan in Portugal and going on a city trip to Lisbon:
Going on an RV vacation in Portugal is a great way to visit Lisbon and to explore places off the beaten track outside of the city. The busiest period for renting a campervan is from May until September so booking in advance is highly recommended.  
At CamperDays we offer flexible bookings, which means if your travel plans change we will immediately contact the rental company and take care of the rebooking free of charge. Many of our partners are accommodating and do not charge any rebooking fees. In case you have any questions before or after booking, you can contact our friendly customer service team by telephone.
Campervan offers for couples in Lisbon
For a romantic trip for two exploring Lisbon and other cities nearby, a smaller motorhome is just right. Discover our selection of vehicles for two people and explore together.


Campervan offers for families in Lisbon
If you want to go on a family camping holiday in Lisbon, we recommend a large motorhome. Alcove models are very popular with families with children, as the motorhomes are spacious and have several sleeping and seating areas.


Campervan offers for dog owners in Lisbon
Whether it's a campervan or a classic motorhome, there are now several rental companies in Lisbon that allow pets in their vehicles. In the CamperDays search, you can easily search for suitable offers using the "Pets allowed" filter.


Some of Lisbon's best attractions
Lisbon is known for its fresh seafood and its mix of old and new. Below we have put together some of the best sights to visit: 
Castelo de São Jorge
This is one of Lisbon's most popular sights. The engaging museum, and fascinating archaeological site combined together make the castle a must-see.

The Moors used the castle to defend themselves against invading Christian forces before finally being overrun in 1147 by Afonso Henriques. The castle also offers fabulous views from the observation terrace.
Sé de Lisboa
In the Castelo district near the ancient Alfama neighborhood, you will find Lisbon's cathedral — the Sé. It has undergone several design makeovers since the original structure was built in 1150.

The treasury is a must-see as you will be able to see the valuable artifacts on display, such as silverware made up of chalices and reliquaries, illustrated manuscripts and so much more. 
Museu Nacional do Azulejo
The National Tile Museum is worth visiting for its unique collection of azulejos — decorative tiles. This is the only museum in Portugal dedicated to this type of art. The exhibition looks back at the evolution of tile-making from Moorish days to Portugal establishing its own unique style.

The museum displays some of the earliest examples dating back from the 15th century. Entry to the museum includes access to the 16th-century church of Madre de Deus. 
Sintra
A picturesque town just a 35-minute drive away from Lisbon. The town is full of colorful and ornate townhouses, and decorative cafés. It used to be the summer retreat for the Portuguese royal family.

Whilst visiting the town make sure to explore the nearby Sintra National Park. It is well worth the visit as here you can visit the Palace of Monserrate or the Quinta da Regaleira castle. 
Events and festivals in Lisbon
Peixe em Lisboa (April): this is an annual festival devoted to seafood lovers. It's a great opportunity to try fresh fish and seafood prepared in many different ways by different Portuguese and international chefs and restaurants. The event takes place in Eduardo VII Park.
Lisbon Book Fair (May - June): an annual book fair held at the Eduardo VII Park. It usually takes place at the end of May and lasts until mid-June. It is an amazing experience for those that love reading books and comics. There are more than 120 exhibitors offering a great collection of books. 
Festival dos Oceanos (August):  this festival celebrates the oceans. It is a two-week cultural event that takes place in the first two weeks of August in Lisbon's riverfront district. The festival has a different theme each year and there are exhibitions, theatre shows, street performances and music concerts.
Questions? We have answers. The 5 most frequently asked questions
To drive an RV in Portugal you will just need to have a US driver's license and be aged 21 or over. Some rental companies may require further documentation so always check with the provider before booking. In addition, make sure to check for local speed limits and road regulations before renting an RV in Portugal as speed limits and road regulations differ to those in the USA. You can stay in Portugal for up to 90 days without needing to apply for a visa.

The average price per night for a camping ground will be around $10.00. However, the price of camping in Lisbon or around the city may vary depending on the location and facilities. Before booking it's always best to check because some camping grounds are only open during the high season.

The Lisboa Card (Lisbon Card) is the official tourist pass in Lisbon. It gives travelers unlimited use of public transportation as well as free access to 26 museums, monuments and other landmarks.

We would recommend staying in Lisbon for three or four days. This will give you enough time to visit the main sights and some museums whilst still having enough time to go on a day trip to Sintra.

The best time to visit Lisbon is from April – early June or in the shoulder season September – October. These are the best months to explore the city before it gets too hot.
More than 700 locations worldwide
Worldwide campervan rental
Compare the prices for different campervans, locations, and dates in our price comparison tool and find the most affordable option for your trip.
We will help you find the perfect campervan for your trip

Our partners are available across the globe at more than 700 locations

We guarantee clear pricing and 100% transparency