16 offers
for your holiday in Vienna
Beach Hostel
roadsurfer4/510 km from Vienna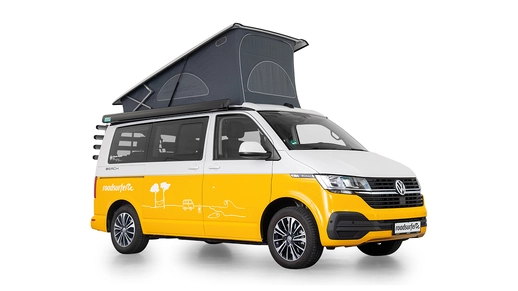 +9
4 adults/1 children
Automatic
Diesel
Kitchen
Unlimited kilometres
2 beds
AC
Pets allowed
€1,154.00
 / 
€82.43

 per night
Surfer Suite
roadsurfer4/510 km from Vienna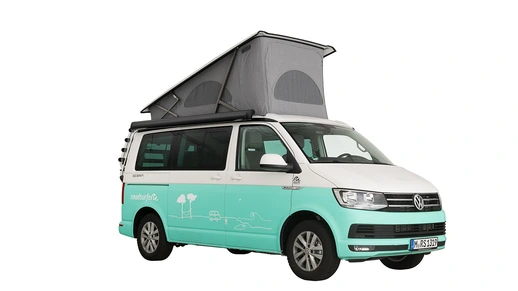 +9
4 adults
Automatic
Diesel
Kitchen
Unlimited kilometres
2 beds
AC
Pets allowed
€1,350.00
 / 
€96.43

 per night
Camper Cabin
roadsurfer4/510 km from Vienna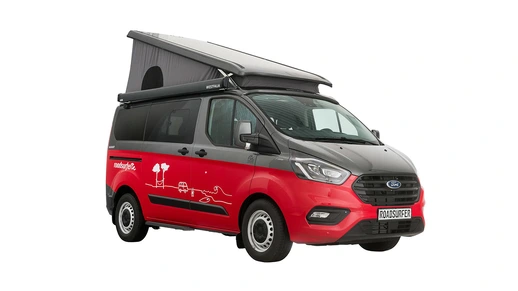 +9
4 adults/1 children
Automatic
Diesel
Kitchen
Unlimited kilometres
2 beds
AC
Pets allowed
€1,350.00
 / 
€96.43

 per night
Travel Home
roadsurfer4/511 km from Vienna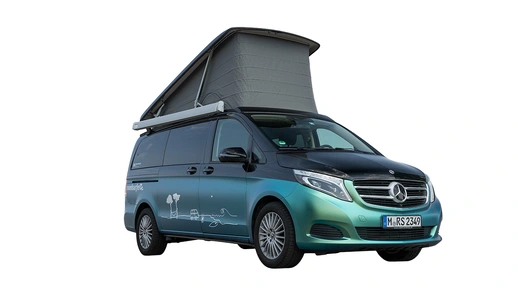 +7
4 adults
Automatic
Diesel
Kitchen
Unlimited kilometres
2 beds
AC
Pets allowed
€1,434.00
 / 
€102.43

 per night
Camper Cabin Deluxe
roadsurfer4/510 km from Vienna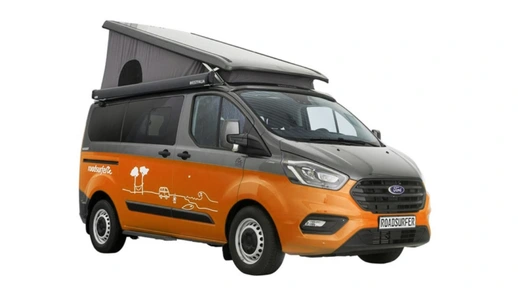 +8
4 adults/1 children
Automatic
Diesel
Kitchen
Unlimited kilometres
2 beds
AC
Pets allowed
€1,434.00
 / 
€102.43

 per night
Road House
roadsurfer4/510 km from Vienna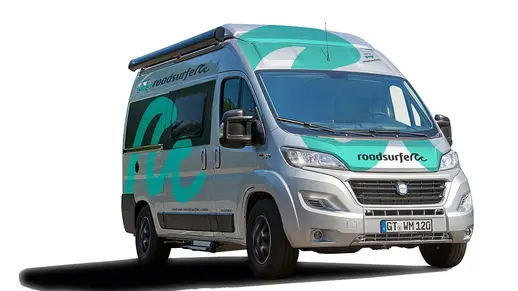 +5
4 adults
Automatic
Diesel
Kitchen
Unlimited kilometres
2 beds
AC
Shower/WC
Pets allowed
€1,560.00
 / 
€111.43

 per night
Cozy Cottage
roadsurfer4/511 km from Vienna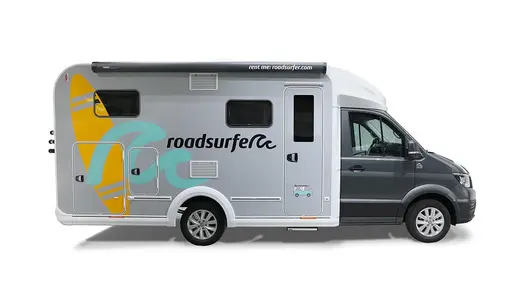 +7
2 adults/1 children
Automatic
Diesel
Kitchen
Unlimited kilometres
2 beds
AC
Shower/WC
Pets allowed
€1,700.00
 / 
€121.43

 per night
Family Finca
roadsurfer4/511 km from Vienna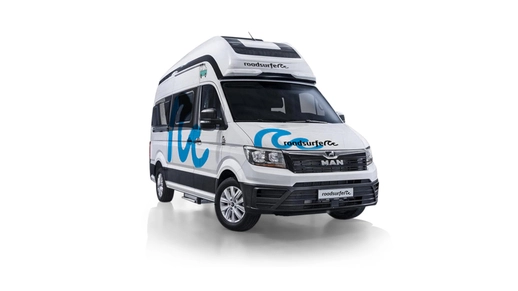 +9
2 adults/2 children
Automatic
Diesel
Kitchen
Unlimited kilometres
2 beds
AC
Shower/WC
Pets allowed
€1,730.00
 / 
€123.57

 per night
Urban Standard
McRent4.5/536 km from Vienna
+9
2 adults/2 children
Manual
Diesel
Kitchen
Unlimited kilometres
2 beds
AC
€1,958.00
 / 
€139.86

 per night
Couple Cottage
roadsurfer4/510 km from Vienna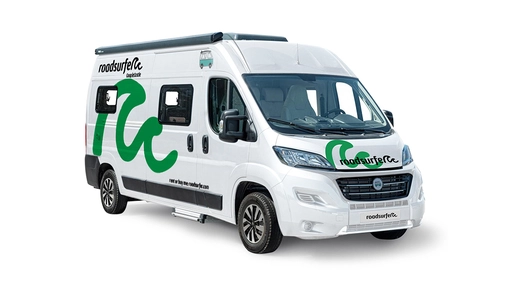 +7
2 adults
Automatic
Diesel
Kitchen
Unlimited kilometres
1 beds
AC
Shower/WC
Pets allowed
€2,114.00
 / 
€151.00

 per night
Compact Plus
McRent4.5/536 km from Vienna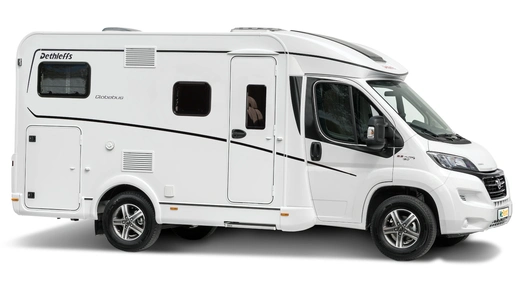 +6
2 adults
Manual
Diesel
Kitchen
Unlimited kilometres
2 beds
AC
Shower/WC
€2,151.00
 / 
€153.64

 per night
Family Standard
McRent4.5/536 km from Vienna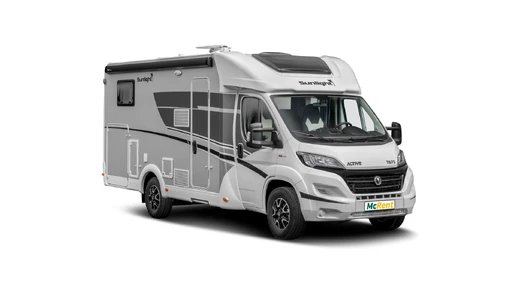 +10
4 adults
Manual
Diesel
Kitchen
Unlimited kilometres
3 beds
AC
Shower/WC
€2,419.00
 / 
€172.79

 per night
Family Luxury
McRent4.5/536 km from Vienna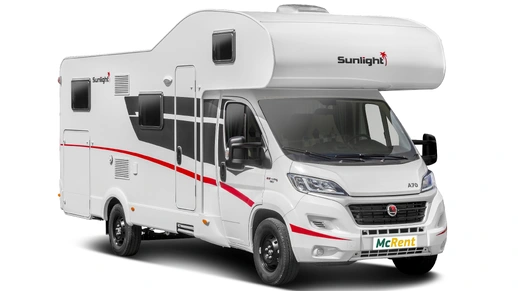 +8
3 adults/2 children
Manual
Diesel
Kitchen
Unlimited kilometres
3 beds
AC
Shower/WC
€2,581.00
 / 
€184.36

 per night
Rental stations in Austria and Switzerland
A unique holiday experience
Motorhome rental in Austria
Rent a campervan in Austria and visit the beautiful Austrian Alps
Austria is a fantastic choice for your next RV vacation. In the 19th century the Austrian capital Vienna was a powerhouse of art, music, and culture and the legacy from those golden years still lives on. It remains home to some of the world's most famous composers such as Mozart and Wagner and you can find their lives and works displayed in some of the finest museums in Europe.
The country is also known for its stunning scenery, mountainous landscapes, charming villages and a passion for coffee and cake. The world famous ''Sachertorte'', a delicious chocolate cake, is a must-have with a hot coffee when taking a break. Austria has something for everyone, from city trips to day trips in the mountains. It is an ideal destination for culture, music, nature and outdoor enthusiasts but it is also located in the heart of Europe, which makes it a great destination if you are planning on visiting more of Europe during your vacation.


Why is it worth booking a campervan in Austria early?
Travellers who are searching for diverse highlights, beautiful vistas, and table-flat roads should definitely consider renting a campervan in Austria. There are a number of places around the country where you will find companies that are value for money. The greatest demand for campervan hire in Austria can be observed between May and October.
In order to secure the best campervan deal at the most affordable price, there is one thing you can try. Become an early bird and take early action to book your campervan a little over 3 months in advance. Early steps will guarantee the widest choice of vehicles, the most diverse equipment, and the best prices. The average daily price for campervan hire in Austria is 127.73 euros, whereas the average travel time is 30 days.

If you are still unsure about the exact dates of your holidays, do not worry. You can contact the CamperDays customer service department, and our experts will eagerly answer all your questions. If you are curious about the cancellation policy – we offer a very transparent one. There are also no additional charges for reservation changes. We are here to help you!
Questions? We have answers. The 5 most frequently asked questions
To drive a campervan more commonly known as an RV in Austria you will need to have a US driver's license and an international driver's permit. You also need to be aged 21 or over. Some rental companies may require further documentation so always check with the provider before booking. In addition, make sure to check speed limits and road regulations before traveling because speed limits and road regulations do differ from those in America but you can stay in Austria for up to 90 days without needing to apply for a visa.

Dispersed camping or boondocking is not permitted in Austria and fines for breaking the rules can be applied ranging from $5 up to $14,050 depending on location.

Camping ground prices vary depending on location and facilities. The average cost for camping grounds in Austria is around $30.00 per night. However, it's always best to check before booking because some camping grounds are only open during the high season.

We would recommend staying in Austria for 10 days. This will give you enough time to explore some of the major cities such as Vienna and Salzburg and enjoy the local culture and cuisine before spending a little time in the mountains.

It is strictly forbidden to camp wild in Spain.

The best time to visit Austria is from June until August when the weather is at its best for road trips and outdoor activities.
Some of Austria's best known attractions
Austria is known for its classical music and for its hiking trails. Below we have put together some of the best sights to visit:
Hofburg Palace
The palace is in Vienna and was home to the Austrian monarchy, the Habsburgs. Today, the Austrian President holds his meetings in the same rooms that once belonged to Emperor Joseph II.

The palace has 59 acres encompassing 19 courtyards and 2,600 rooms. One of the highlights is the Imperial Silver Collection and an array of dining services, which showcase the past and historical lavish imperial banquets.
Belvedere Palace, Vienna
One of Austria's most-visited palaces. Visiting the Upper Palace, you will find an impressive collection of artworks as well as the best preserved architectural gems. Highlights include Sala Terrena, the main hall, which is notable for its statues and stucco vaulted ceiling.

The Lower Palace includes a Marble Gallery with a stunning collection of statues and a hall adorned with numerous grand wall paintings. Make sure to plan enough time for your visit.
Mozart Residence, Salzburg
This is known as one of the best beaches in Spain. It is still within the city limits of Barcelona. It's a great place to sunbathe, socialize, relax, play volleyball, or go windsurfing. Other things to do include kitesurfing and kayaking.

The 1,970ft long beach features a sandy shoreline and excellent amenities. There is also a beachfront promenade with snack bars and ice-cream stores.
Parc Güell: Gaudí's Surrealist Park
The Krimmler Ache in Salzachtal is a great place to stop. It is Austria's tallest waterfall, plunging around 1246 ftinto three tremendous cascades. The surrounding area is also celebrated for hiking, country walks and natural beauty.

Hike up to the Schettbrücke and then make your way to the top of the Krimmler Tauernhaus for a spectacular view.
Events and festivals in Austria
Vienna Festival (May-June): an annual, cultural festival lasting 5-6 weeks. The festival is often considered a reflection on the city's long history with art and it offers a wide range of live performances including plays, music, lectures and much more.
Vienna Jazz Festival (June- July): this festival takes place at several venues across the city. Alongside classical music, waltzes and opera, the city also offers a rich landscape of jazz, blues, soul and world music. Prices can vary but some concerts are freely accessible such as those at the Town Hall Square.
World Bodypainting Festival (July): a week-long festival and competition which is held annually. The festival is a celebration of visual culture and music and it is attended by artists from around 50 different nations. The festival also attracts many thousands of visitors.
How does CamperDays work?
If you are overwhelmed by your search for an RV even before you start the whole process, you should definitely consider trying out the CamperDays booking system. This simple and intuitive option will allow you to secure your dream vehicle within minutes. The search for your campervan can be started by filling in the online form with your travel dates.
Once this is done, you will see a comprehensive list of available campervans. The list can be narrowed down both with the use of dedicated filters and a price range slider. Each result also features a very clear price display - without any hidden surcharges on the pick-up. You can also browse through the specification, photos, and terms and conditions of each available vehicle.
Simply enter your dates and location to begin your search.

Request or book the campervan you want to rent for a great price.

Complete your booking and your unforgettable adventure can begin!
Our top tips for touring Austria in a campervan:
Going on a road trip in Austria with an RV is a great way to explore the alps and Mozart's home city. The busiest period for renting a campervan is from May until September so booking in advance is highly recommended.
At CamperDays we offer flexible bookings, which means if your travel plans change, we will immediately contact the rental company and take care of the rebooking free of charge.
Many of our partners are accommodating and do not charge any rebooking fees. In case you have any questions before or after booking, you can contact our friendly customer service team by telephone.
We will help you find the perfect campervan for your trip

Our partners are available across the globe at more than 700 locations

We guarantee clear pricing and 100% transparency